Efficiency through technology. The 990 Series II Wheel Loader joins the Cat loader line as the ideal match for the 50 ton truck and is leading the way into the future with proven, advanced technology. This machine will provide the lowest cost per ton in its size class.
Power Train
990 Series II power train components give you the dependable performance you expect from Cat wheel loaders.
Axel-shaft, Oil-disc brakes
Axel-shaft, oil disc brakes are fully hydraulic, completely sealed and never need adjustment.
Caterpillar 3412E Engine
HEUI (Hydraulically actuated, Electronically controlled Unit Injector) fuel system and ECM (Electronic Control Module) deliver power and efficiency in the most demanding applications.
Impeller Clutch Torque Converter
The converter allows the operator maximum flexibility in modulating rimpull.
Planetary, Electronic, Power Shift Transmission
This is the same transmission found in the 992D.
Hydraulic Systems
Powerful hydraulics are the invisible force behind the loader's muscle and flexibility.
Two Separate Hydraulic Systems
Two separate hydraulic systems improve cooling and help prevent cross-contamination.
Fast Cycle Times
Fast cycle times with a high pressure system make the 990 Series II remarkably productive.
High pressure hydraulic system
Main implements are driven by fixed displacement piston pumps built by Caterpillar for optimum pressure.
Load-Sensing Steering System
The load-sensing steering system maximized engine power.
Hydrostatic Cooling Fan
The hydrostatic cooling fan is used for engine, transmission and hydraulic cooling.
Structures

Superior construction means superior strength.
Robotically Welded Structures
Stuctures on the 990 Series II are more than 80 percent robotically welded.
Box Section Rear Frame
The box section rear frame absorbs torsional forces generated in a loading cycle, maintaining alignment for hitch pins and driveline.
Four Plate Loader Tower
The four plate loader tower resists shock and torsional loads maintaining hitch and loader linkage pin alignment.
Optimum Strength
Designed for optimum strength, the 990 Series II is equipped with a single-tilt Z-bar loader linkage with cast cross tube, cast tilt lever, solid plate lift arms and serviceable, maintenance-free pins at the bucket-to-arm connection.
Computer-Controlled Machining
Computer-Controlled Machining at the top level allows structures to remain in their fixture throughout the machining process to ensure pin bore, axle pad and engine/transmission alignments.
Operator's Station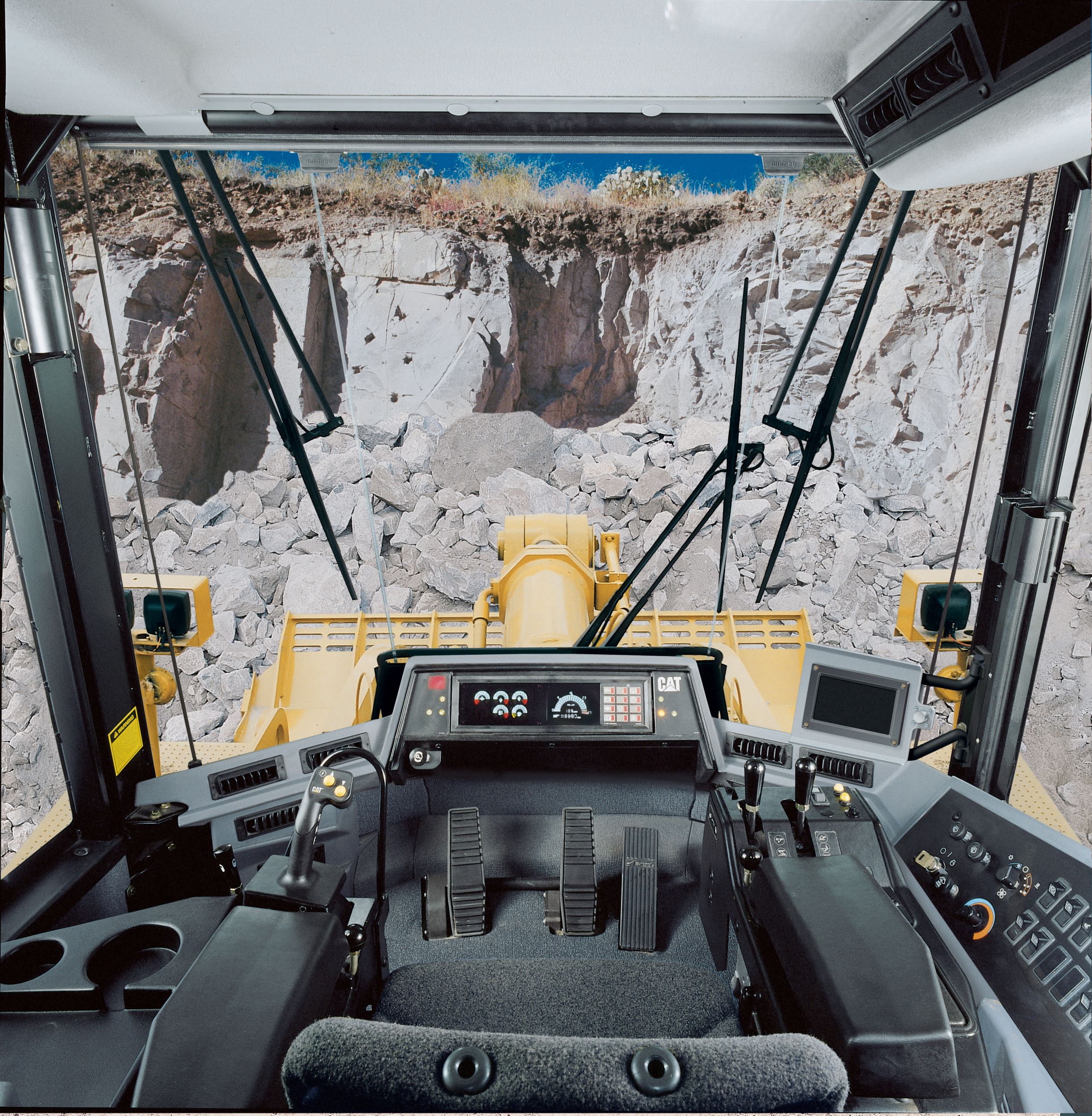 Comfort and control - top quality operator's station will help maximize productivity.
Spacious New Design
The 990 Series II uses a spacious new design incorporating innovations for operator comfort and productivity.
STIC Control System
The STIC control system is a revolutionary system that integrates steering and transmission into a single controller.
Left Foot Pedal
The left foot pedal operates the impeller clutch torque converter for about the first inch of travel, then engages the brakes.
Contour Series Seat
The Contour Series Seat is designed for comfort and support.
Computerized Monitoring System (CMS)
The Computerized Monitoring System or CMS uses a vacuum fluorescent display allowing gauges to be easily read in direct sunlight or at night.
Axel Temperature Sensor
The Axle Temperature Sensor detects and warns the operator of extreme axle cooling oil temperature through an indicator light.
Throttle Lock
The throttle lock allows the operator to preset the engine speed for a variety of applications.
Rimpull Control System (RCS)
The Rimpull Control System or RCS has four factory preset reduced rimpull settings.
Optional Payload Control System
The Optional Payload Control System II offers on-the-go weighing to assist in loading trucks more accurately.
Optional Ride Control System
The optional Ride Control System is used in roading, load and carry and other applications where load retention, spillage and operator ride may be a problem.
Quick-shift feature
The quick-shift feature allows quicker cycle times by shifting from 1st forward to 2nd reverse.
Buckets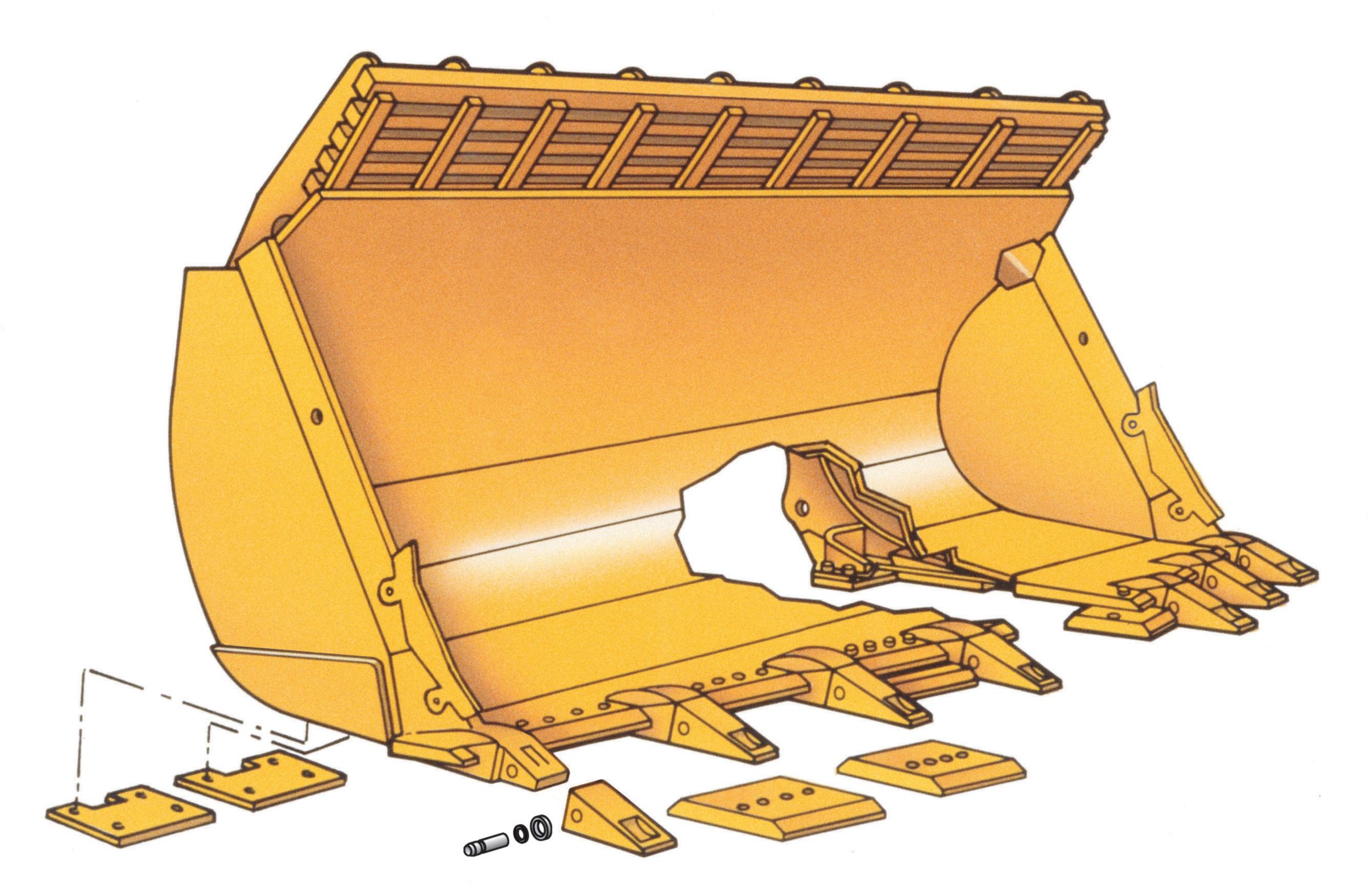 Caterpillar's wide choice of buckets helps you match the machine to the job.
Rugged Design
All buckets are built with shell-tine construction that resists twisting and distortion.
Spade-edge rock bucket with Modulok System
The Spade-edge rock bucket with Modulok system is recommended for high-abrasion rock loading.
Spade and Straight-edge Rock Buckets with Bolt-on Segments
Easily changed bolt-on segments extend base edge life.
Spade and Straight-edge Rock Buckets with Bolt-on Edges
Spade and Straight-edge Rock Buckets with Bolt-on Edges provide smooth work floors, protects the base edge when in loose and abrasive materials and is easily reversible for a second wear surface.
Serviceability
Less time spent on maintenance gives you more time on the job.
Easy Maintenance
In addition to the servicing features built into the engine, the 990 Series II is easily maintained.
Rear Access Stairs
The 990 Series II includes rear access stairs for easy, comfortable access for both operators and service personnel.
Large Engine Access Doors
Large engine access doors provide excellent access to service points, engine oil dipstick, diagnostic connector, engine oil and fuel filters, starting receptacle, air filter indicator, air filters, fuel/water separator and the ether starting aid cartridge.
Large Service Platform
The large service platform provides passage to hydraulic filter, fuel fill and transmission filters through easy-to-open doors.
Large Platform Door
The large platform door provides access to fuses and electronic control modules.
Large Door to Transmission and Pumps
The large door provides entrance to transmission and pumps when service is required.
Accessible Batteries
Batteries are accessible through hinged doors in the bumper.
Radiator Side Access Doors
The side access doors on the radiator guard provide easy access for radiator cleanout.
Sight Gauges
Sight gauges in the hydraulic tanks and radiator provides quick checks of fluid levels.
Grouped and Labeled Lube Points
Grouped and labeled lube points, accessible at ground level, make daily lube maintenance quick and easy.