Simpler and Faster is always Better!
With 'instant' being today's buzzword, you'd sure want to experience such convenience across all your interactions, both virtually and otherwise.
So what could possibly stop us from creating a streamlined, user-friendly space that acts as a hub to carry out all your parts orders and resolve your parts-related queries?
Absolutely nothing!
Introducing Cat® Central, an exclusive app you can reach out to, for those things about your machine you'd like to instantly resolve.
Select Your Cat Dealer With Gps
Order Genuine Cat Parts
Scan And Shop For Your Asset
Find Answers To Your Maintenance Queries
View Pricing And Stock Availability
Get 24/7 Support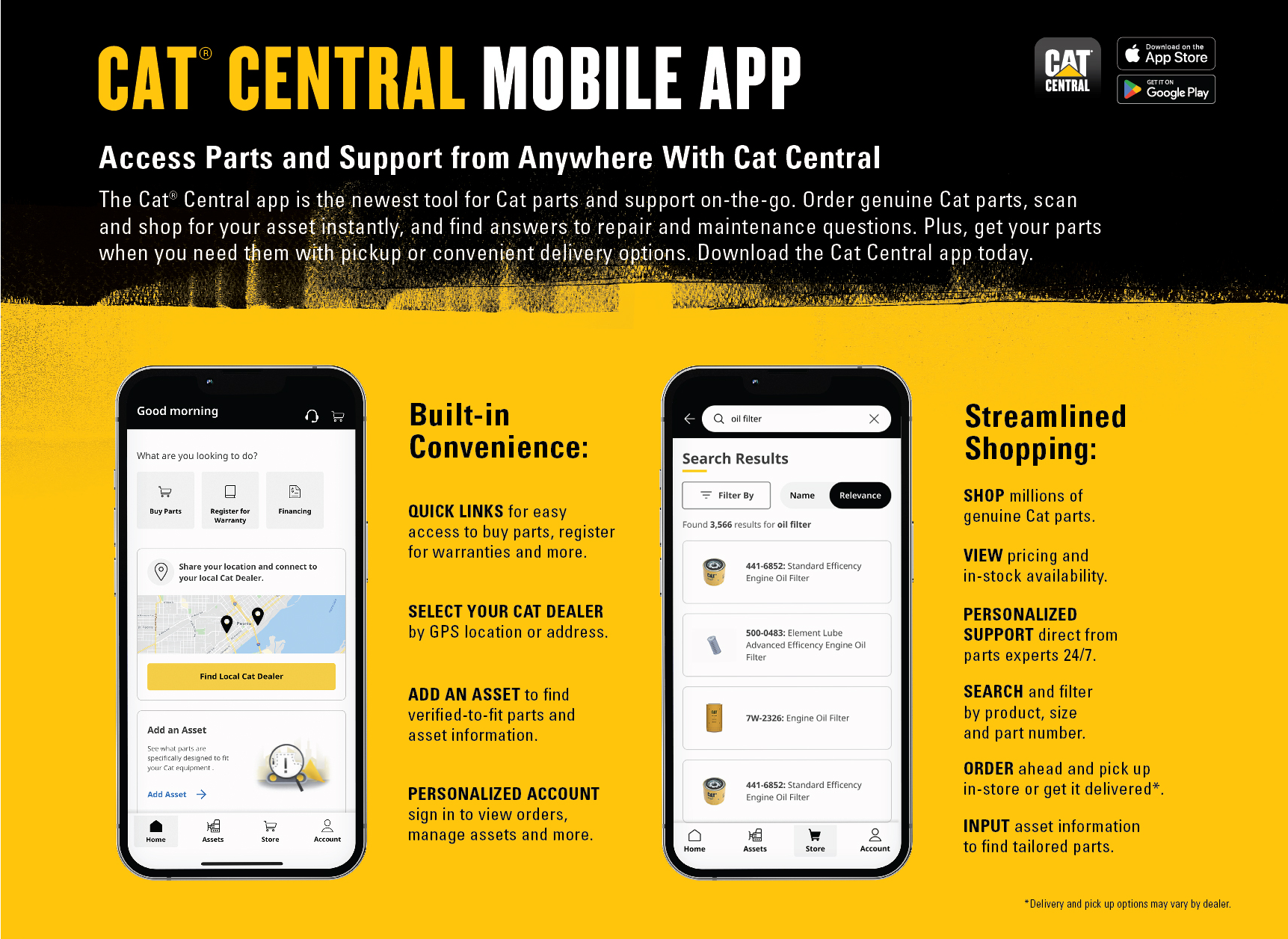 Features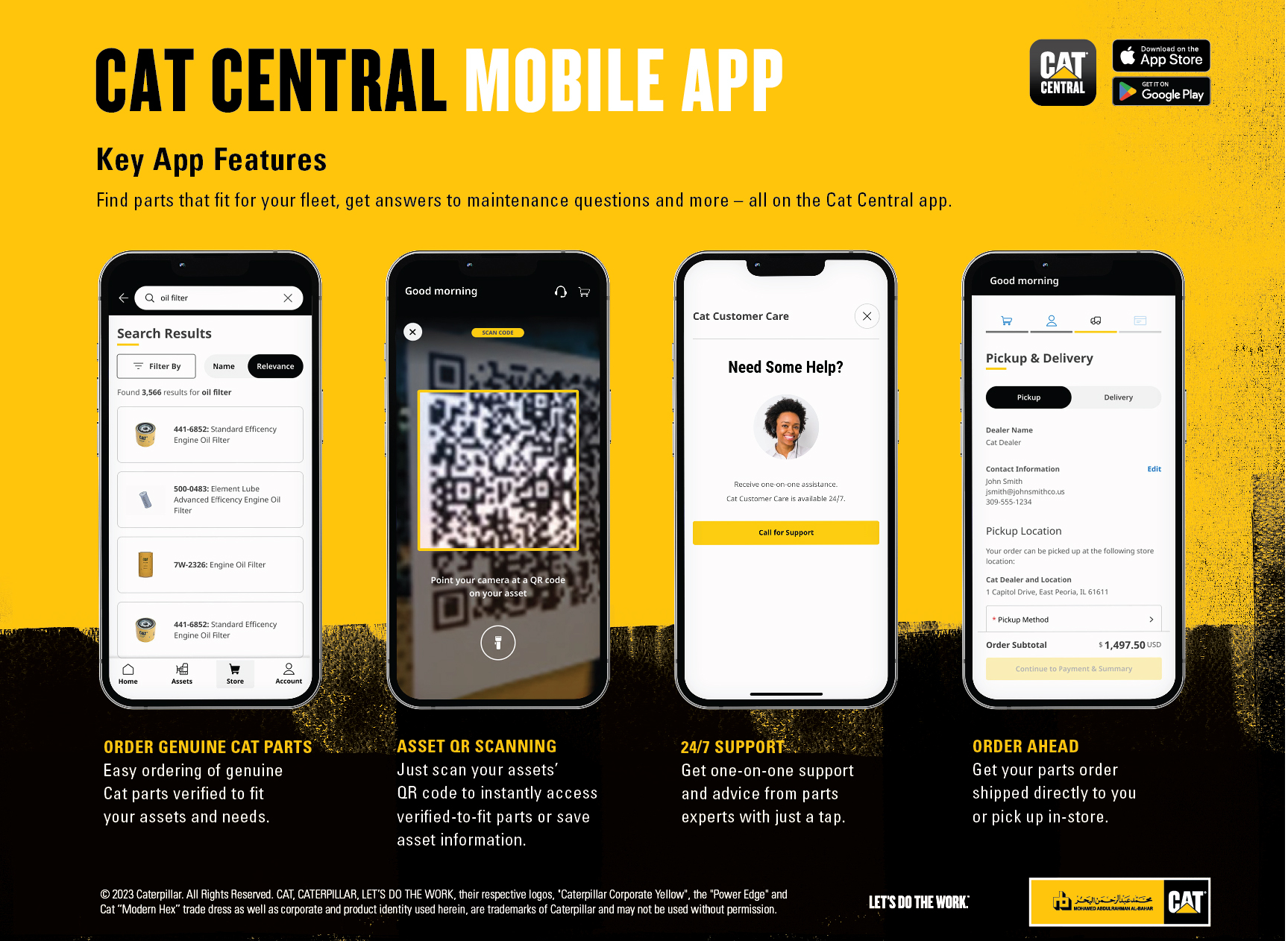 Why wait when you can drop in by the App Store and download Cat Central to have your machine management regime perfectly organized!
Watch this short video to discover the ease of shopping for your asset with a simple scan:
DOWNLOAD THE APP RIGHT HERE!