The newest scraper in the Cat line, the 611 is fast, quick to load and dump, yielding consistently high productivity at the lowest cost.
Power Train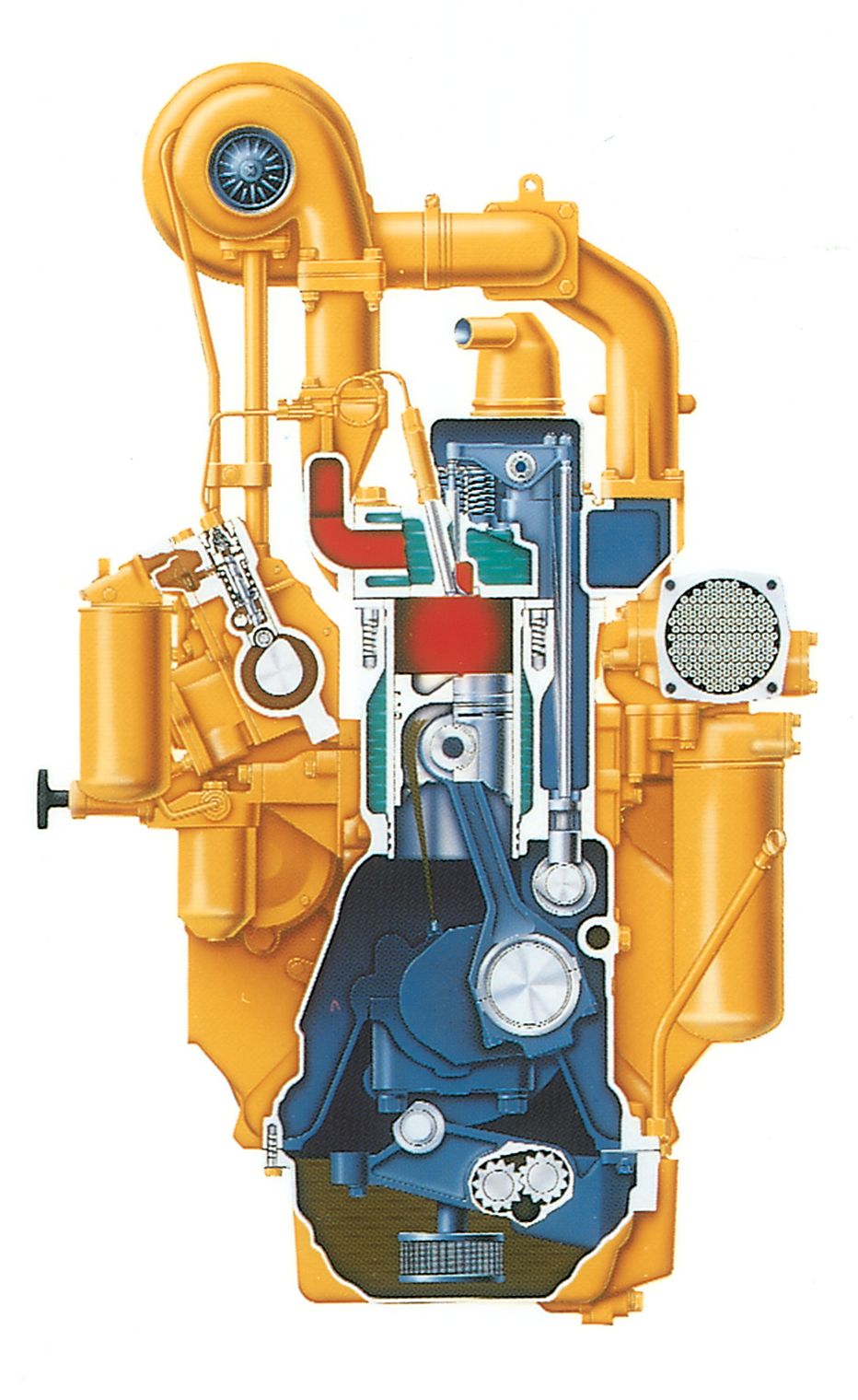 Perfectly matched power train - all Caterpillar components work together to deliver responsive power when you need it.
Four-Stroke-Cycle Design
Four-stroke-cycle-design - long, effective power strokes, more complete fuel combustion.
Turbocharged
Turbocharged for increased performance and efficiency - especially at high altitudes, up to 1707 meters (5,600 feet).
Realistic Power Rating
Realistic power rating - full rated power available on the job.
40% Torque Rise
High 40% torque rise for superior lugging keeps 611 moving through tough spots without downshifting.
Direct-injection Fuel System
High-pressure, direct-injection fuel system provides excellent fuel atomization for unmatched fuel economy, reliability and durability.
Cylinder Liners
Full-length, water cooled cylinder liners provide maximum heat transfer.
Pistons
Oil-cooled pistons increase heat dissipation, promote longer piston life.
Oil Cooler
Oil cooler maintains proper oil temperature, helps cool engine components, prolongs lubricant life.
Engine Mounting
Resiliently mounted engine reduces noise and vibration for greater operator comfort and productivity.
Torque Converter
Torque converter provides excellent rimpull in torque converter drive.
On-the-go-Shifting
Single-lever, on-the-go shifting for easy selection of the optimum speed range throughout the work cycle.
Six Speeds
Six speeds forward and one reverse.
Gears
Gears one through six provide automatic torque converter lock-up for maximum haul road speeds and fuel efficiency.
Transmission Guard
Transmission guard protects the transmission and transfer gears from underside damage.
Suspended Axle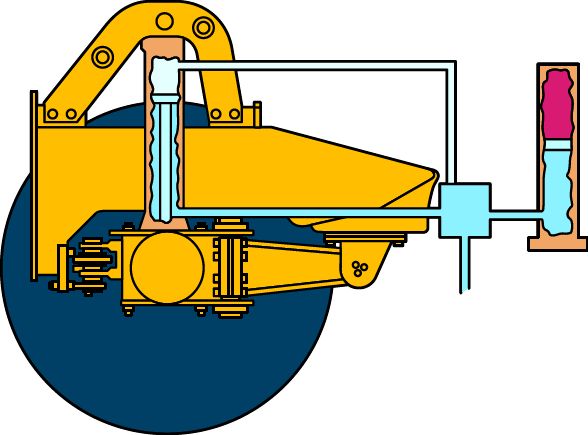 A suspended axle helps provide a smoother ride for increased production and reliability.
Increased Production
Significantly increases production over rough haul roads by reducing bounce for high speeds.
Load Cylinders
Two load cylinders attached to the tractor frame and axle, absorb haul road shocks through a nitrogen-over-oil accumulator.
Tag Link
Tag link mounted horizontally between the differential and the tractor frame helps prevent axle sidesway.
Automatic Leveling Valve
Automatic leveling valve provides maximum shock absorption at any scraper load.
Selector Lever
Selector lever in the cab locks out the axle suspension for precise loading or dumping.
Valve, Pins, Wear Rings
Maximum reliability with improved selector valve, suspension cylinder pins, charging valve, accumulator piston and wear rings.
Operator Station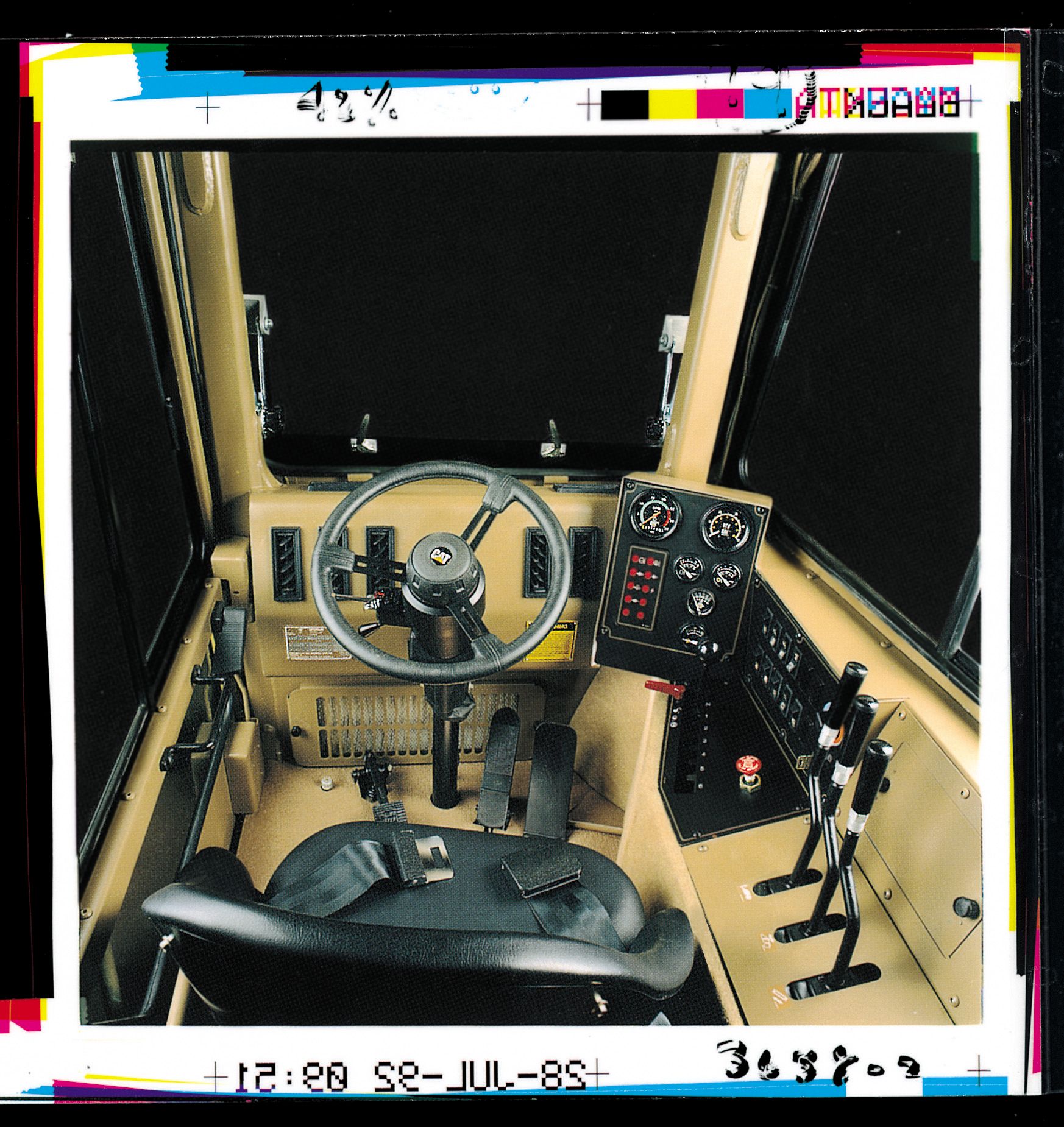 Convenient control placement and a comfortable work environment are keys to high productivity.
Viewing
The 611 has an excellent viewing area.
Seat
Seat is multi-adjustable with air suspension for shift-long comfort.
Steering Wheel
Tilt/telescopic steering wheel enhances operational comfort and allows easier entrance and exit.
Steering
Modulated, variable-flow steering for precise, low effort maneuverability.
Controls
Controls are easy to reach with low operational effort.
Ejector Return
Ejector return with detent and automatic kickout allows operator to concentrate on other areas of machine operation.
Sound
Sound - 75 dB(A) operator exposure level when equipped with optional cab.
Vibration
Resiliently mounted engine and cab/canopy minimize vibration of the operator's compartment.
Windshield
Tilt-out windshield (open ROPS) --additional control of fresh air circulation.
Integral Rollover Protective Structure
Integral Rollover Protective Structure (ROPS) - Canopy is included in the standard arrangement, and the cab is optional.
Electronic Monitoring System (EMS)
The Electronic Monitoring System (EMS)- three stages of alert notify the operator of varying degrees of required action to avoid possible damage or failure to components/systems.
Hauling System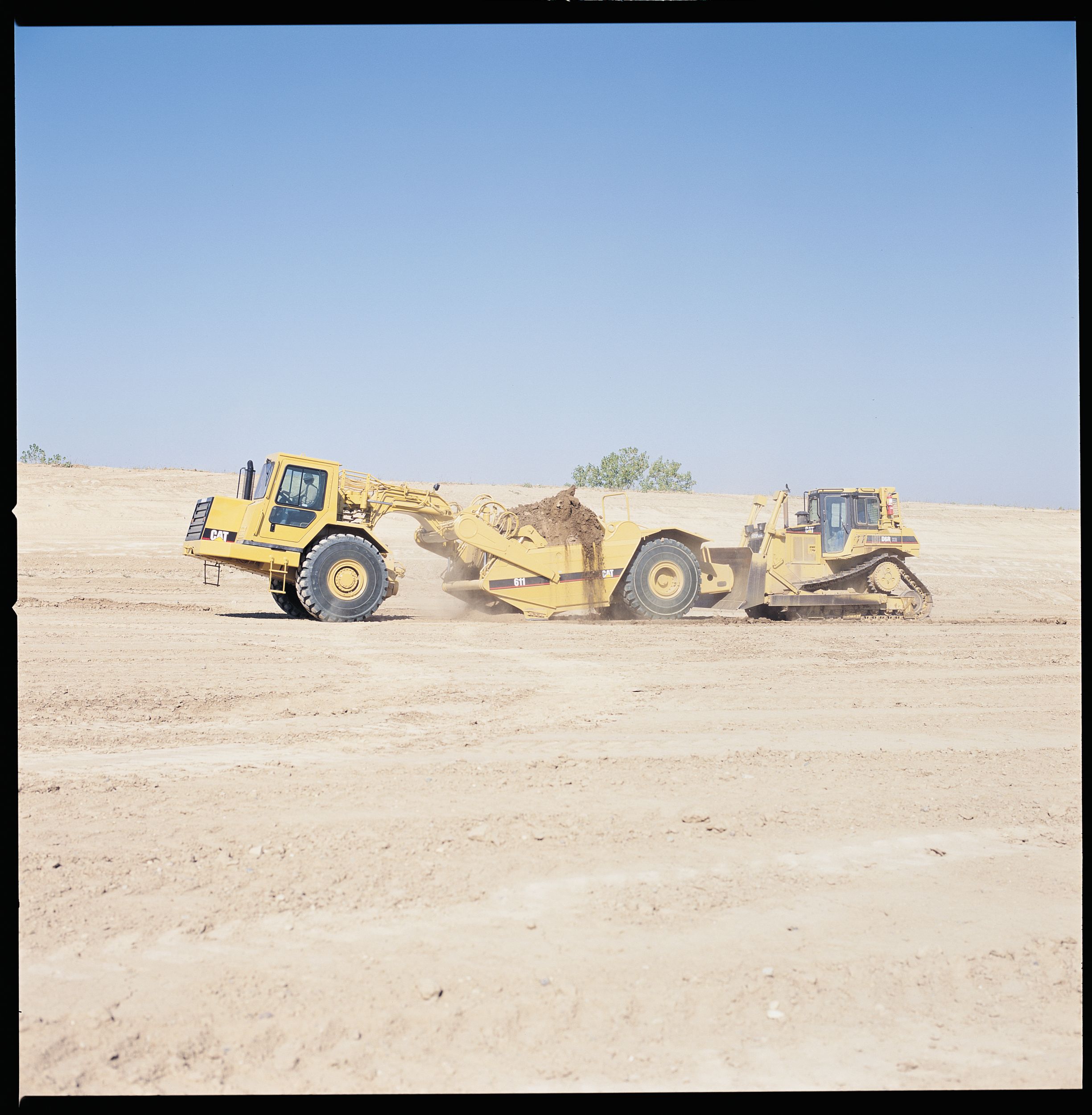 The 611 was developed to be push loaded by the D6R Track-Type Tractor.
Scraper Bowl
Modeled after the proven 621 Scraper design.
Cutting Edges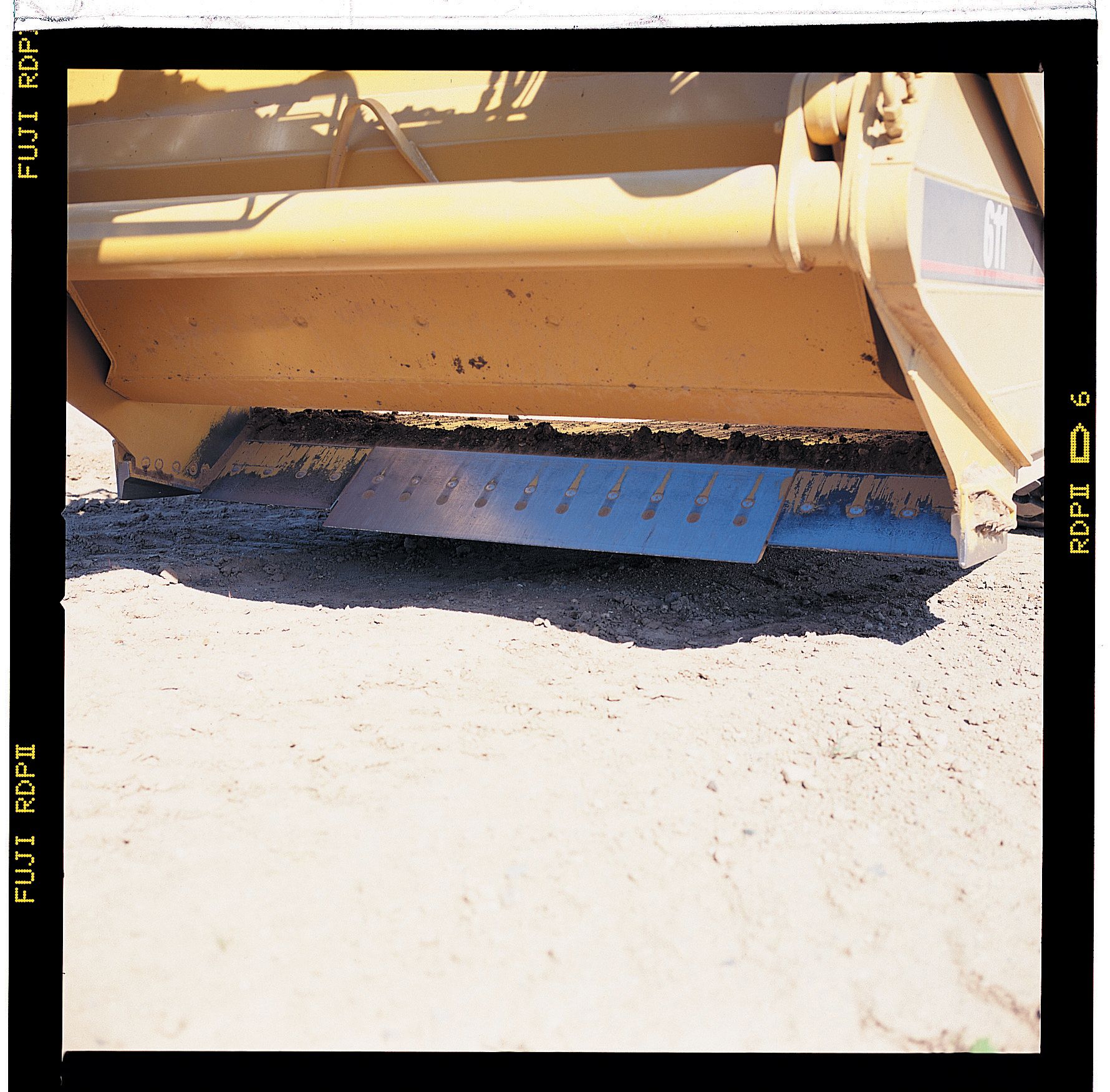 Cutting edges help you match the machine to job requirements.
Reversibility
Reversibility extends the life and lowers your Ground Engaging Tool cost.
Heat-treated
Heat-treated and through hardened with minimum Rockwell surface hardness of 45 -- long life before reversal is required.
Warranted
All scraper ground engaging tools are warranted against breakage.
Productivity
For optimum productivity, select the thinnest G.E.T. that gives acceptable life.
Serviceability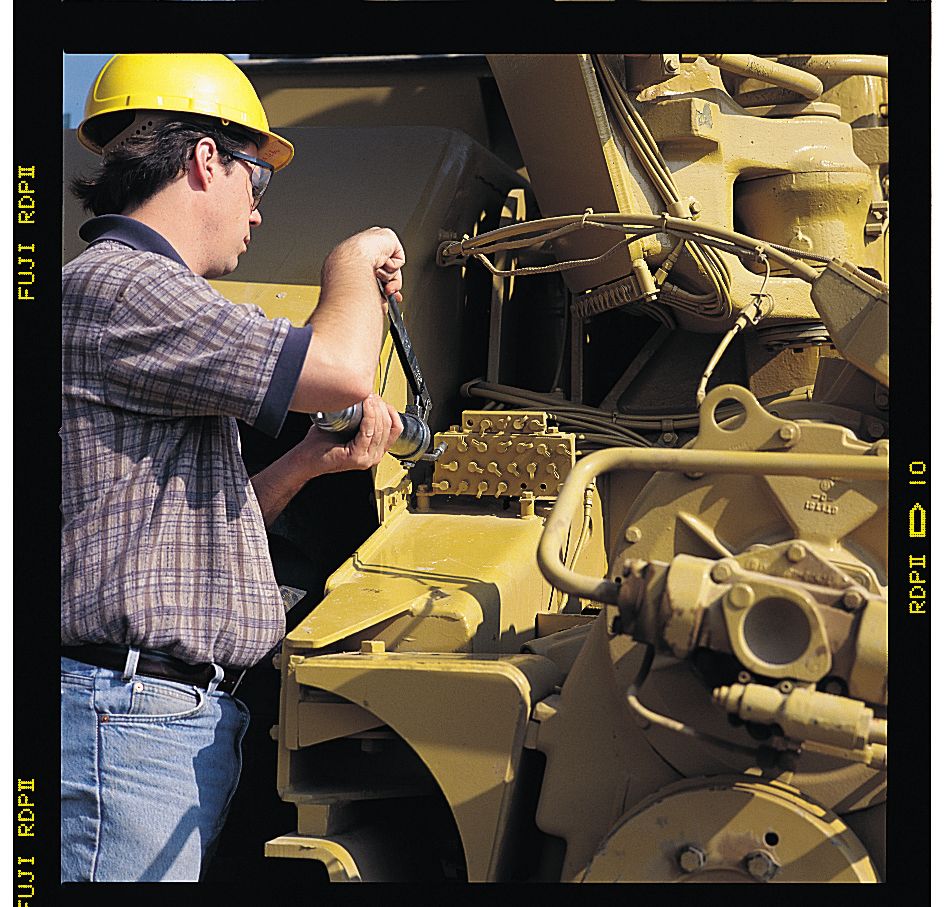 Ground-level access to majority of daily maintenance areas.
Diagnostic Connector
Diagnostic connector allows quick analysis of the starting and charging system.
Wiring
Wiring - the quality of materials and design is having a greater effect on machine availability.
Final Drives
Outboard, planetary final drives can be removed independently of wheel mounting and brakes.
Check Points
Hydraulic pressures can be obtained quickly and easily through quick connect/disconnect check points.
Ground-level Access
Many maintenance points can be easily accessed at ground-level.
Maintenance Platform Access
Maintenance platform access - engine oil check and fill, engine coolant level check and fill, front brake reservoir, hydraulic system filter, secondary fuel filter.
S-O-S Oil and Sampling Valves
S-O-S Oil and Sampling Valves provide a fast, convenient means of obtaining fluid samples and improve analysis reliability.
Customer Support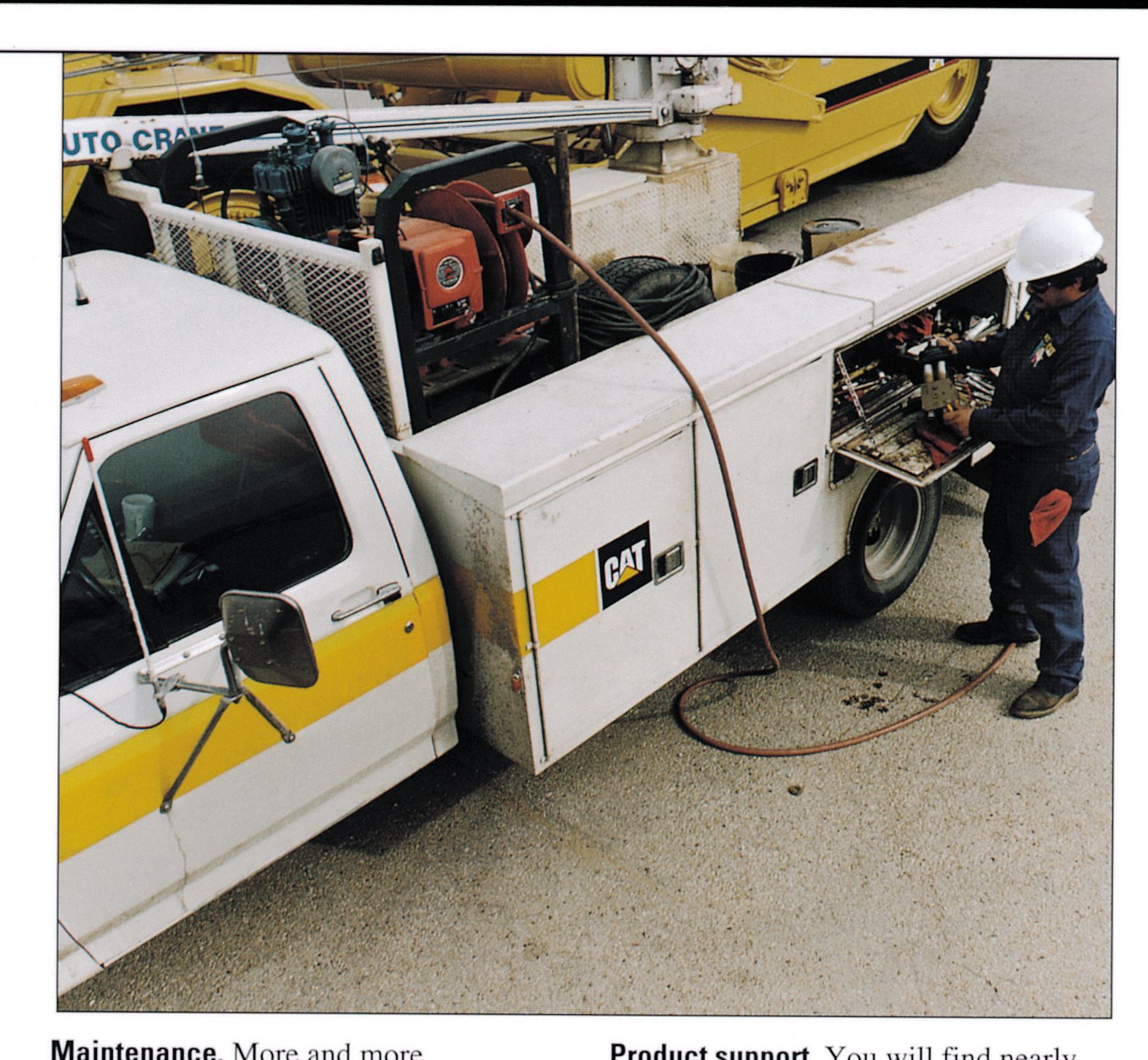 The best parts availability and the best service capability will help keep your equipment working.
Overview
Your Cat dealer offers a wide range of services that can be set up under a Customer Support Agreement when you purchase your equipment.
Selection
Make detailed comparisons of the machines your are considering before you buy. Your Cat dealer can give you precise answers.
Purchase
Look past initial price. Consider the financing options available as well as day-to-day operating costs.
Operation
Improving operating techniques can boost your profits.
Maintenance
More and more equipment buyers are planning for effective maintenance before buying equipment.
Replacement
Repair, rebuild or replace? Your Cat dealer can help you evaluate the cost involved so you can make the right choice.
Product Support
You will find nearly all parts at our dealer parts counter.