Performance and comfort you can feel. Caterpillar design delivers excellent breakout force, fast load and cycle times, precise maneuvering and smoother shifts for optimal performance and comfort. Reliability you can trust. Proven components, field-tested durability, combined with easy maintenance, ensures reliability over the life of the machine.
Engine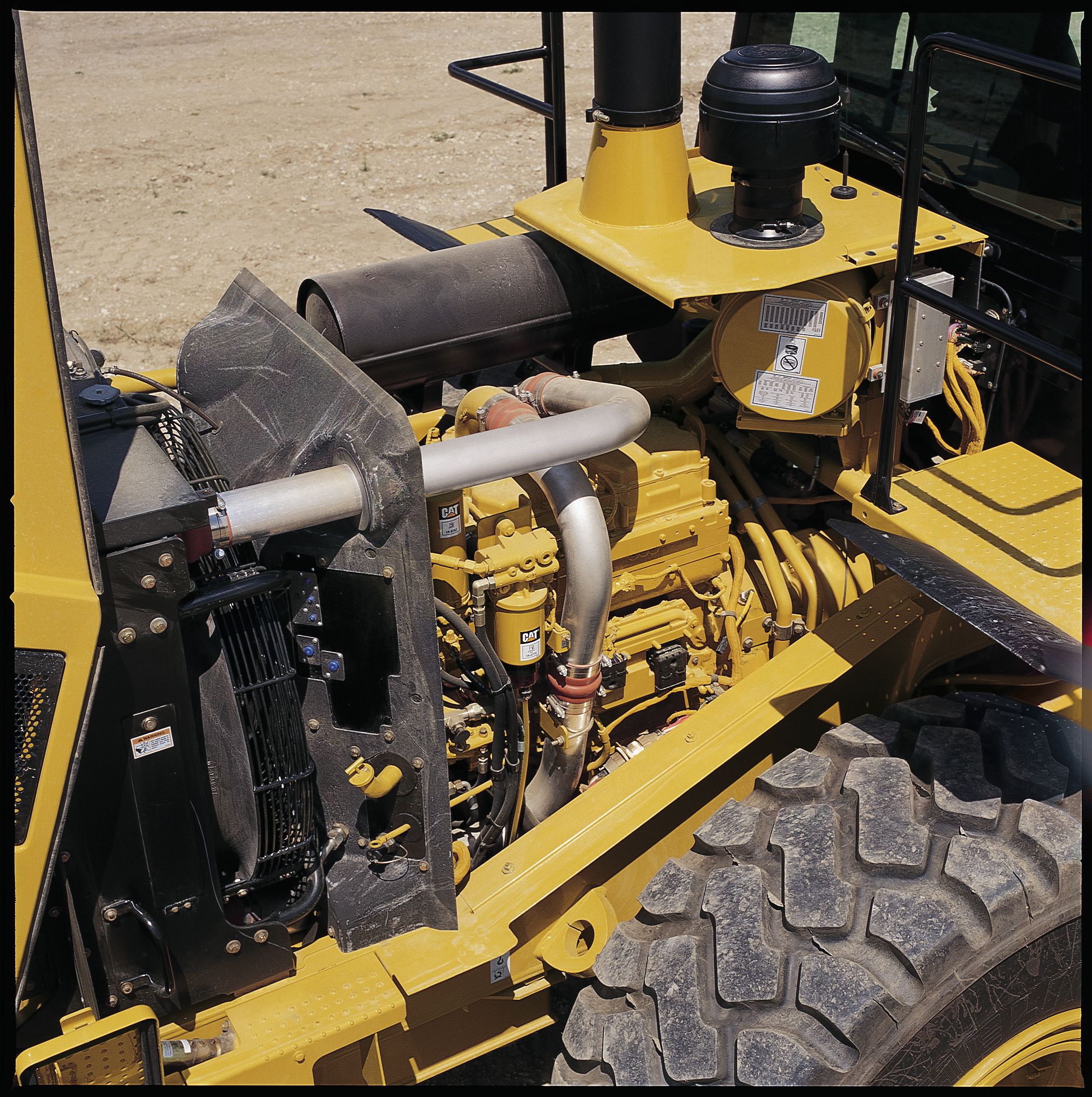 Cat 3176C ATAAC diesel engine is built for performance, durability, excellent fuel economy, low sound levels and it meets the European Union emission regulations through 2005. This innovative engine features Caterpillar?s exclusive Advanced Diesel Engine Management 2000 (ADEM-III) electronic control module for advanced troubleshooting and diagnostic capabilities. Temperature sensing on-demand fan slows fan speed when temperatures are low -- providing a constant net power and improving fuel efficiency.
Electronic Transmission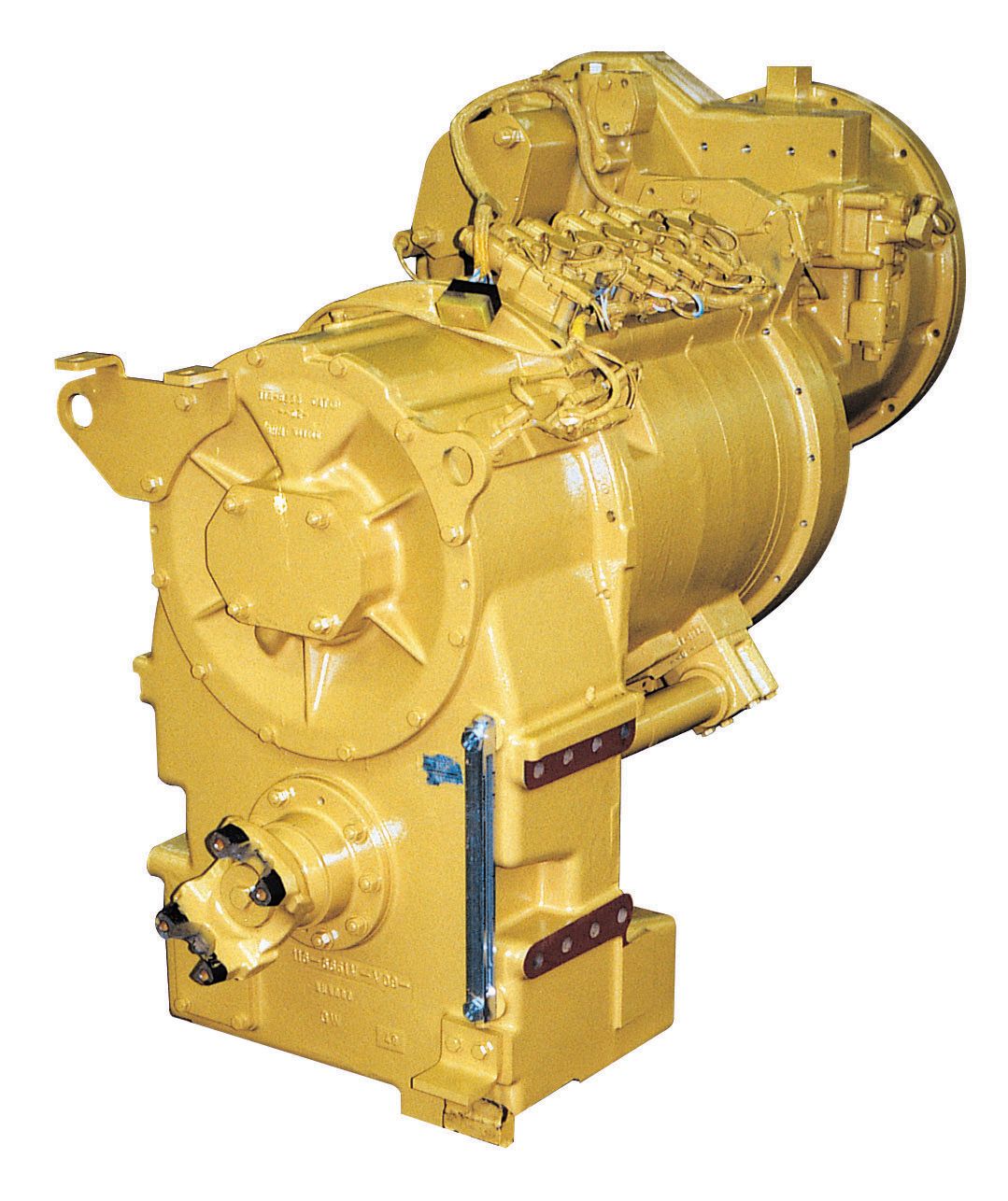 Planetary power shift transmission with automatic shift capability helps provide on-the-go speed and direction changes. The Electronic Clutch Pressure Control (ECPC) allow for smoother shifts and transmission neutralization, which let the operator adjust for specific site conditions. Variable Shift Control allows the operator to match the shift pattern to the application, improving operator comfort and fuel efficiency. The Integrated Braking System integrates a downshifting and neutralizer logic into the left-hand brake pedal. Free Wheel Stator torque converter increases efficiency thus lowered oil temperatures and improved fuel economy.
Axles
Large diameter axle shafts on the high torque side of the final drive provide greater torsional strength. Multiple disk oil cooled brakes (two per wheel) increase braking capability. Axle oil temperature sensors are standard.
Frame
Durable, articulated frame has a full box-section which absorbs twisting and impact forces to provide a solid foundation for the entire structure. Superior engineering and materials provide excellent strength and durability.
Hydraulics
Well balanced hydraulics deliver precise, low-effort control and trouble-free operation.
Operator Controls
Enhanced, low-effort operator controls for steering, shifting and bucket loading precisely respond to operator input. Operator controls can be configured two ways -- with Command Control steering and electro-hydraulic implement controls, or with Conventional steering and pilot hydraulic implement controls.
Operator Station with Command Control Steering configuration
The ultimate in wheel loader operator comfort and efficiency. The new 966G Series II cab, builds on the G-Series reputation for operator comfort with several enhancements. The cab includes outstanding visibility, ergonomic automotivestyle controls placement, improved ventilation and generous storage areas.
Operator Station with Conventional Steering configuration
Redesigned cab provides improved operator comfort with new Caterpillar air suspension seat. Enhanced dash panel layout with upper right panel provides ergonomically positioned gauge indicators and switches. Wider front windshield with a larger wiper sweep for a cleaner window resulting in better visibility.
Environmental Machine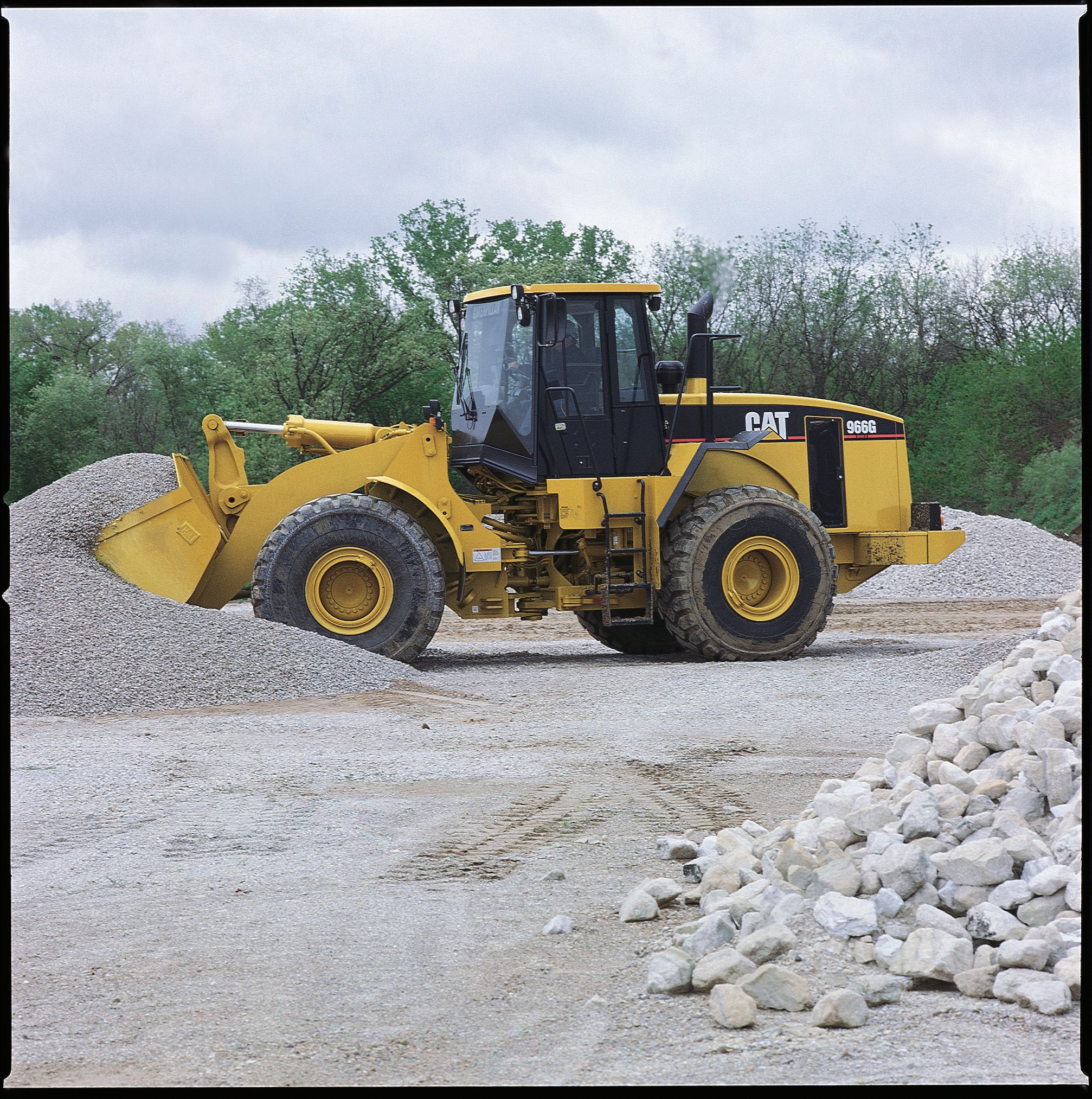 Availability of Cat biodegradable hydraulic oil, combined with easy serviceability help you meet or exceed worldwide regulations and protect the environment. Axle ecology drains (optional), avoiding oil spillage.
Buckets and Ground Engaging Tools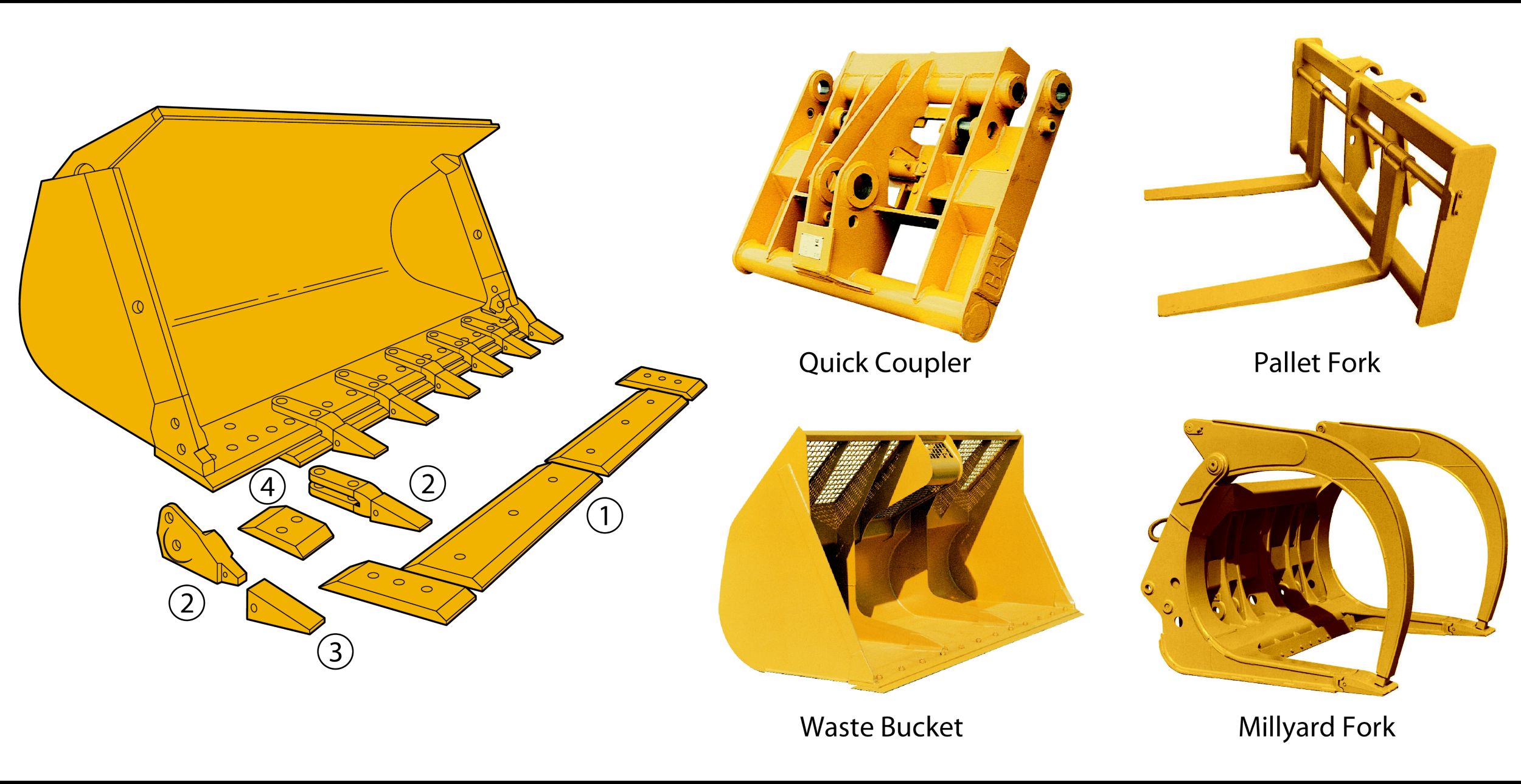 Choose from three bucket families, General Excavation, Rock V-edge and Universal, combined with a large variety of Ground Engaging Tool options to allow precise application match.
Work Tools and Quick Couplers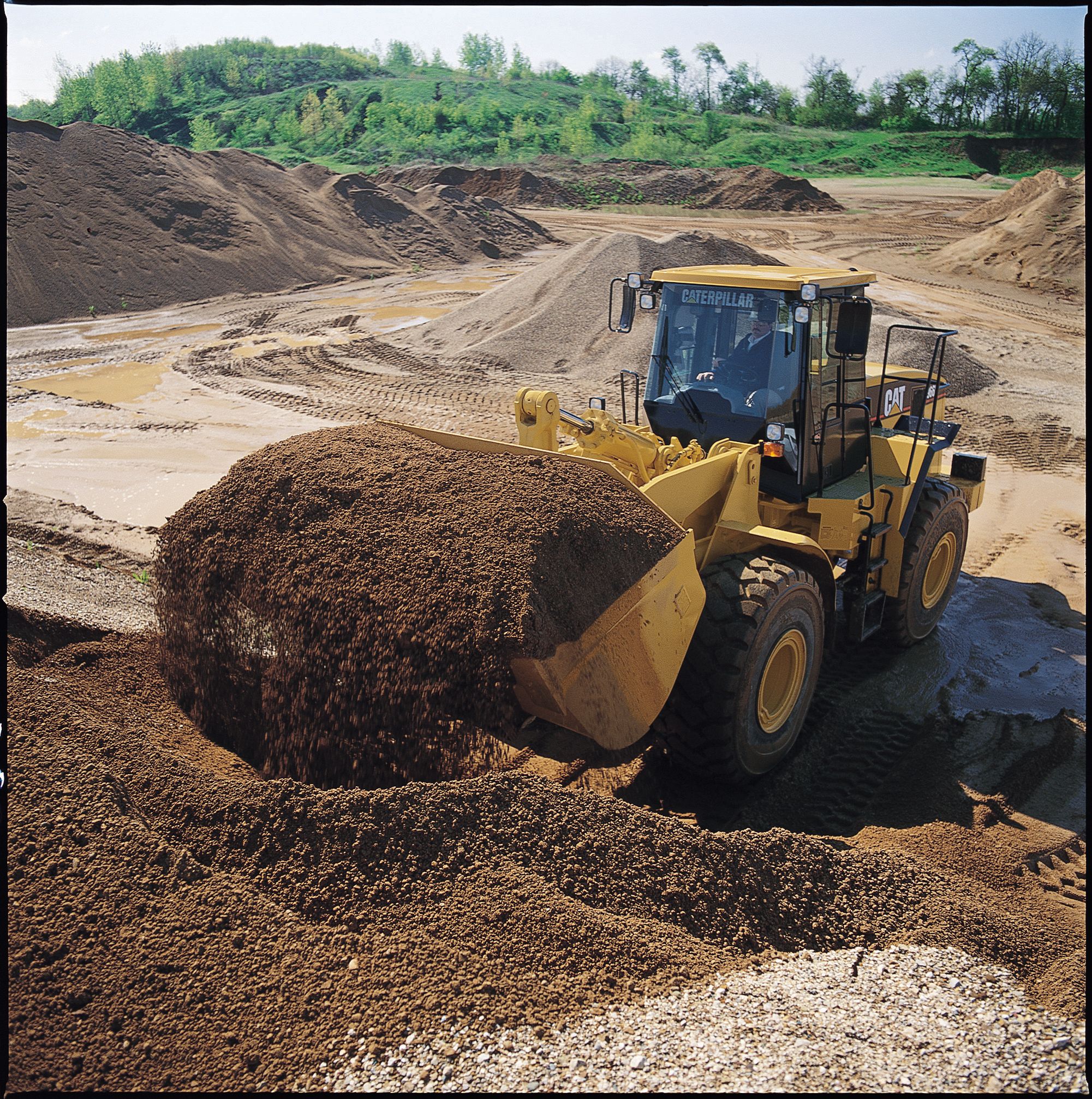 Add versatility to your machine with a wide range of attachments and special buckets offered by Caterpillar. Dedicated Quick Coupler actuation circuit.
Serviceability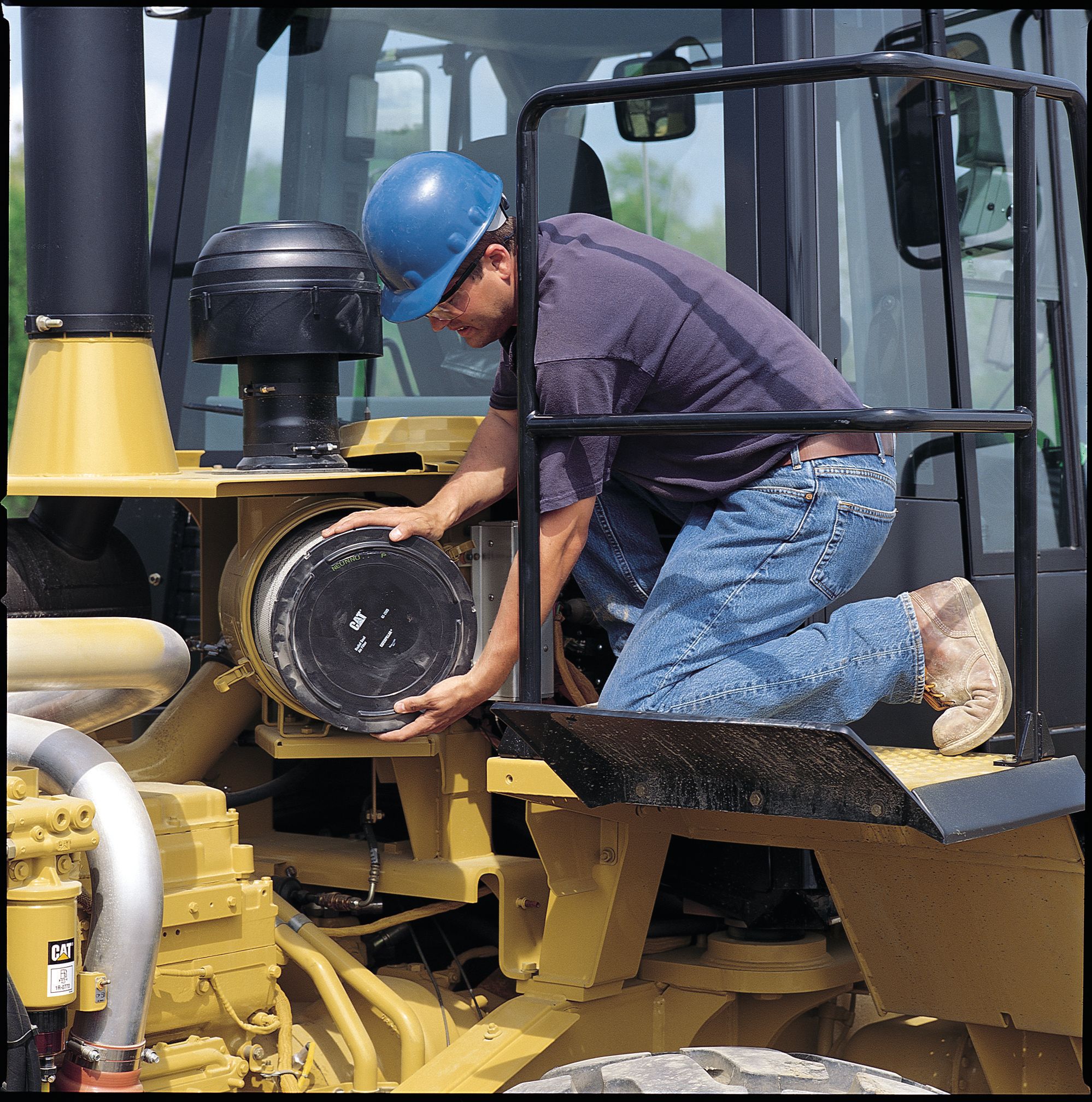 Easily perform daily maintenance up to 250-hour service intervals with ground-level access to all major service points including sight gauges for level checks of engine coolant, hydraulic and transmission oil. Engine oil change interval is increased to 500 hours and hydraulic oil change interval to 4000 hours thus decreasing service time and reducing owning and operating cost. The tilting hood provides unmatched access to the engine compartment and cooling system.
Preventive Maintenance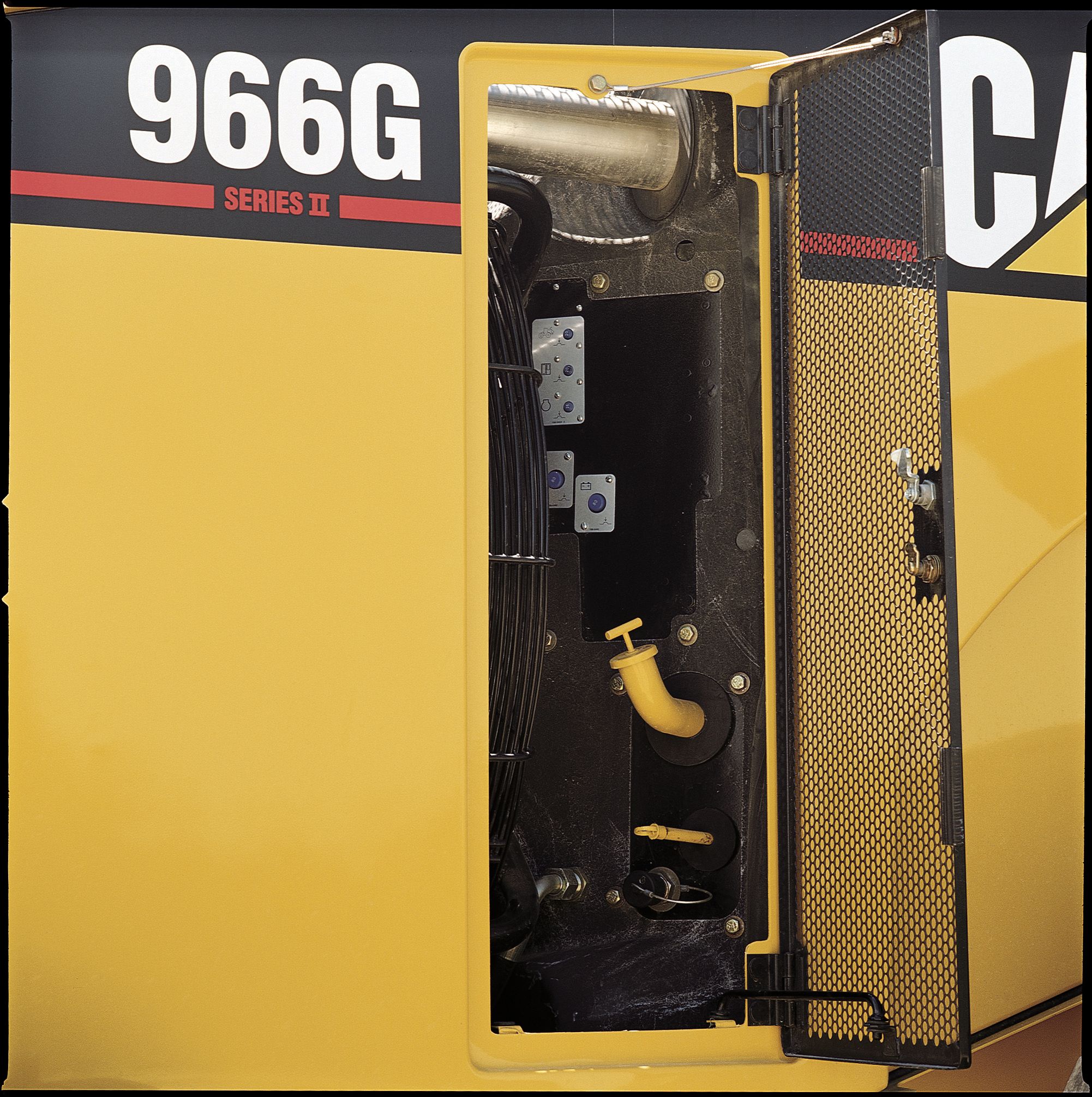 Thanks to the new Electronic Monitoring System, the Electronic Technician, the Scheduled Oil Sampling analysis and the Caterpillar Product Link system, you can anticipate potential problems and avoid unscheduled repairs.
Complete Customer Support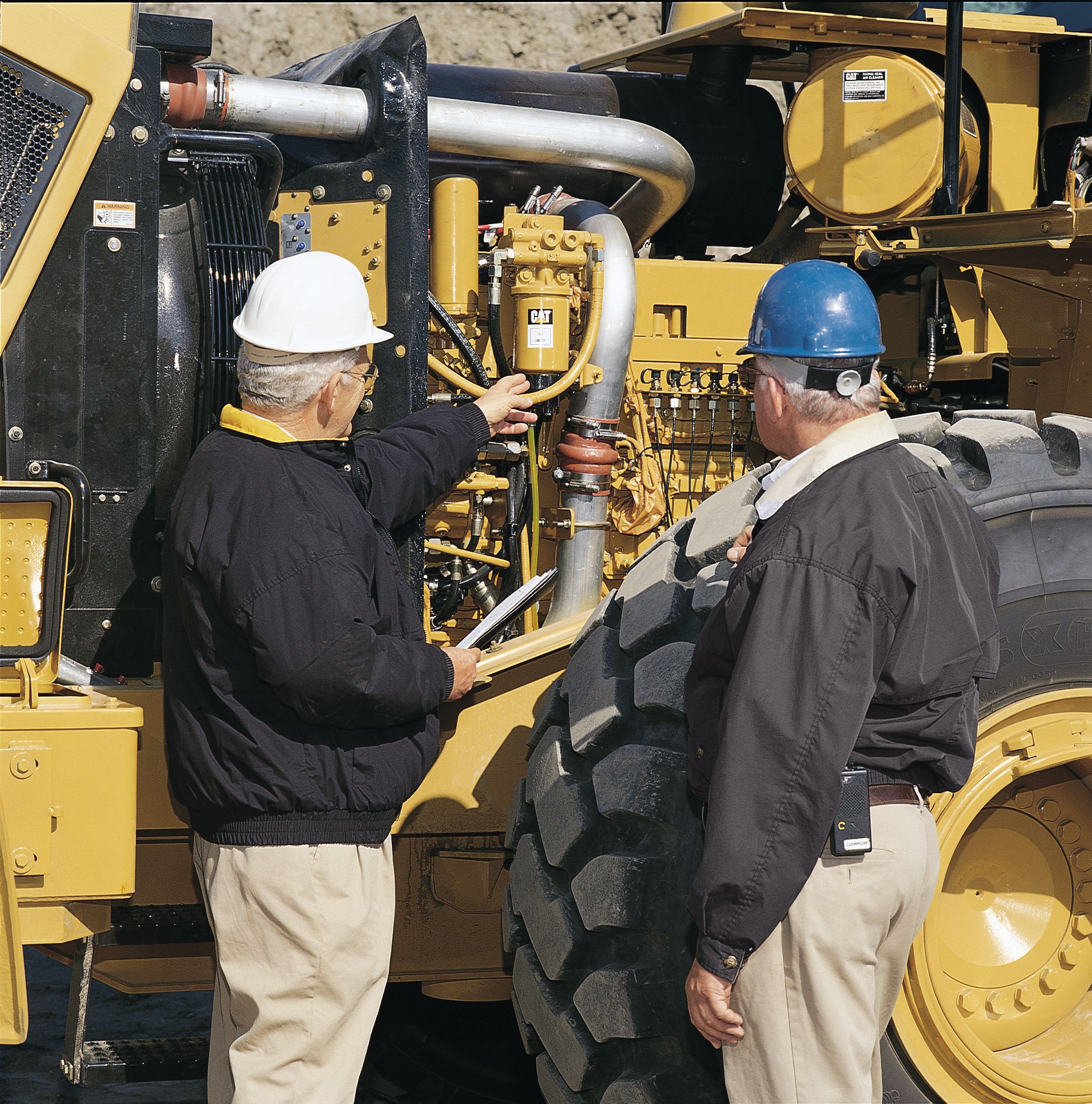 Your Caterpillar dealer offers a wide range of services, including worldwide parts availability and literature support, that help you operate longer with lower costs.