The 844 Wheel Dozer is engineered for demanding work in large dozing applications. The 844 joins the wheel dozer line as an ideal match for power generating utilities, smaller scale mines and the general contracting industry.
Power Train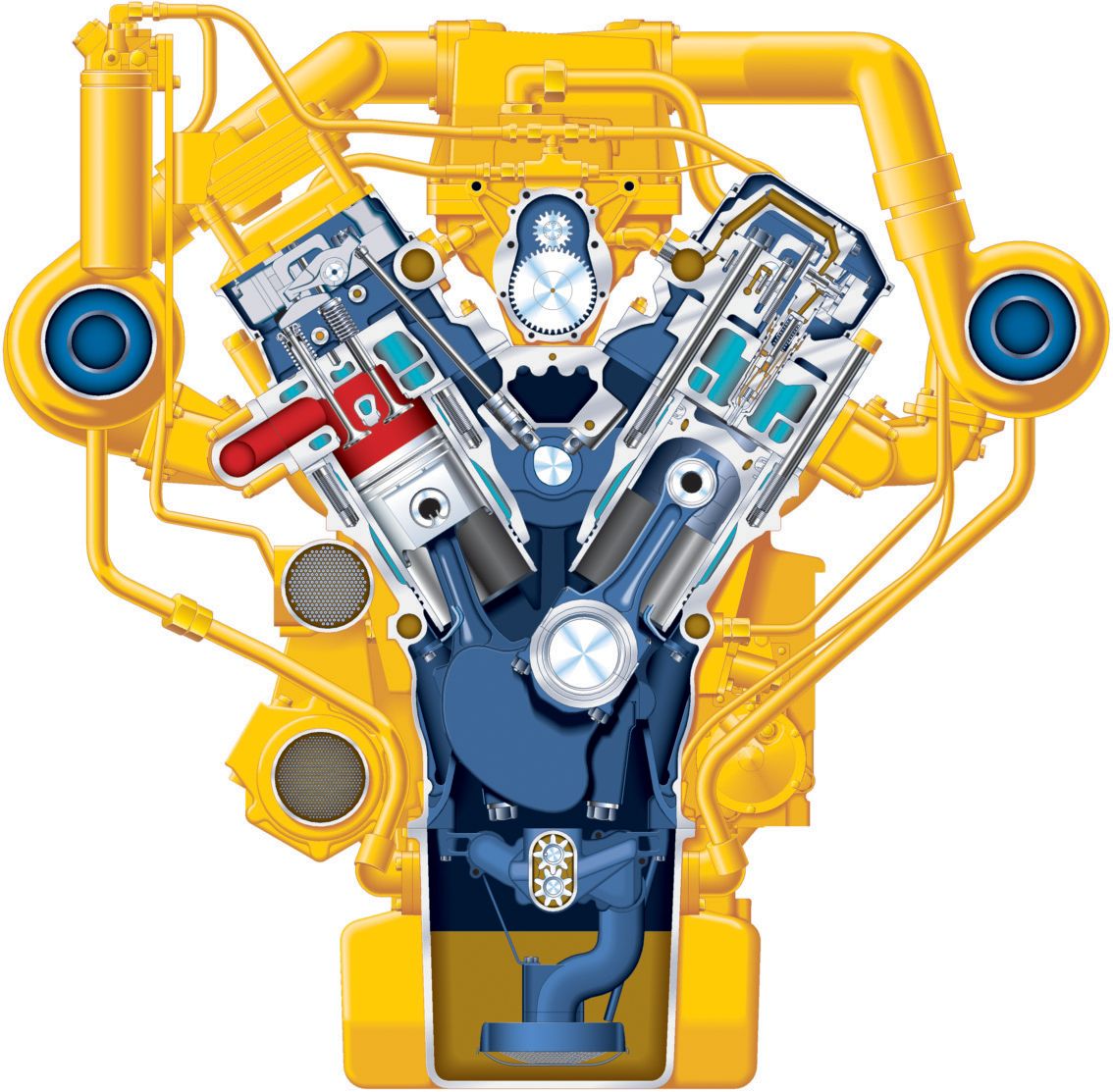 844 power train components deliver dependable, reliable performance customers expect from Cat wheel dozers
3412E HEUI
The Cat 3412E Hydraulic Electronic Unit Injection engine is rated at 466 kW Net (625 hp) at 2000 rpm.
Injection timing
Complete control of injection timing without concern for cam profile limitations.
Complete control of injection duration.
Complete control of injection duration. The HEUI system will decrease proportionately with engine speed but can also electronically control the oil supply pressure.
Injection rate shaping
Injection rate shaping reduces nitrous oxide (NOx) emissions and reduces engine combustion noise.
Torque Converter
Impeller clutch torque converter allows the operator to modulate rimpull from 100 percent to 20 percent of maximum rimpull.
Axle-shaft, oil-disc brakes
Axle-shaft, oil-disc brakes are fully hydraulic, completely sealed and never need adjustment.
Aftercooler Lowers Inlet
Aftercooler lowers inlet charge temperature. Reduces thermal stresses that can cause premature wear of pistons, rings and liners.
Injection Pressures
High injection pressures, independent of engine speed, decrease smoke and emissions while improving response.
Pistons
Oil-cooled pistons and full-length, water-cooled cylinder liners provide maximum heat transfer for longer component life.
Engine Oil Cooler
Engine oil cooler maintains optimum oil temperature for proper cooling and lubrication.
Structures

Advanced design and materials provide superior strength.
Structures robotically welded
Structures on the 844 are more than 90 percent robotically welded.
Casting in the engine-end frame.
Casting in the engine-end frame are used in critical high-stress areas to help spread the load and reduce the number of parts.
Engine and transmission mounts.
Engine and transmission mounts are designed to use mushroom and cup-shaped ISO mounts, reducing component vibration and sound levels.
Box-Section Rear Frame
Box-section rear frame absorbs shock loads and torsional forces, solidly maintaining alignment for hitch pins and driveline.
Front Frame
Four-plate front frame provides maximum structured strength to resist twisting loads during dozing applications.
Hitch Pins
Upper and lower hitch pins pivot on double-tapered roller bearings and are shaped to direct stress away from the end of the weld, resulting in a smoother transition of stress loads.
Spread-Hitch Design
Spread-hitch design helps square up the frame and provides more clearance for hydraulic lines. Double tapered roller bearings and hardened pins resist both horizontal and vertical loads to increase life.
Hydraulics
Well-balanced hydraulics deliver precise, low-effort control and trouble-free operation.
Two separate, hydraulic systems.
One system is for implements and brakes while the other is for steering and hydraulically-driven engine cooling fan.
Blade Control
Armrest-mounted control lever sends signals to a pilot valve for tilt/tip control and to a main valve for lift/lower control.
Load Sensing Steering.
Load sensing steering with STIC Control System is a revolutionary system that integrates steering and transmission into a single controller.
Caterpillar's XT-3 and XT-5 hose.
Caterpillar's XI-3 and XT-5 hose, O'ring face seals and large-bore lift and tilt cylinders top off the hydraulic system, delivering the performance and durability owners expect.
Hydrostatic cooling fan
Hydrostatic cooling fan is used for engine, transmission and hydraulic cooling.
Operator Station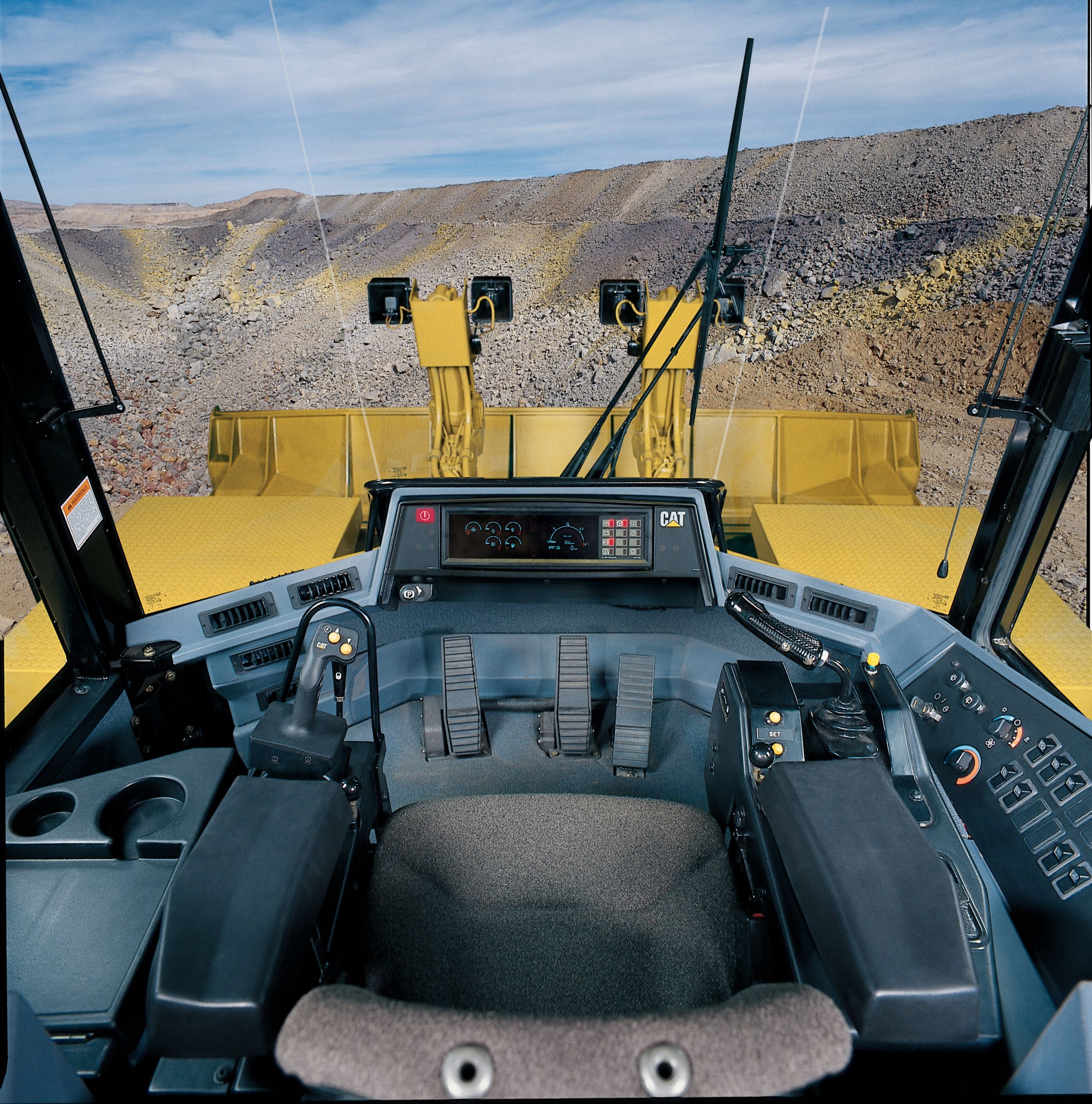 Comfort and control-top operator station will help maximize productivity.
Spacious cab design.
Spacious cab design, incorporating innovations for operator comfort and productivity.
Large viewing area.
Large, viewing area enhances viewing in all directions.
Blades and Blade Control.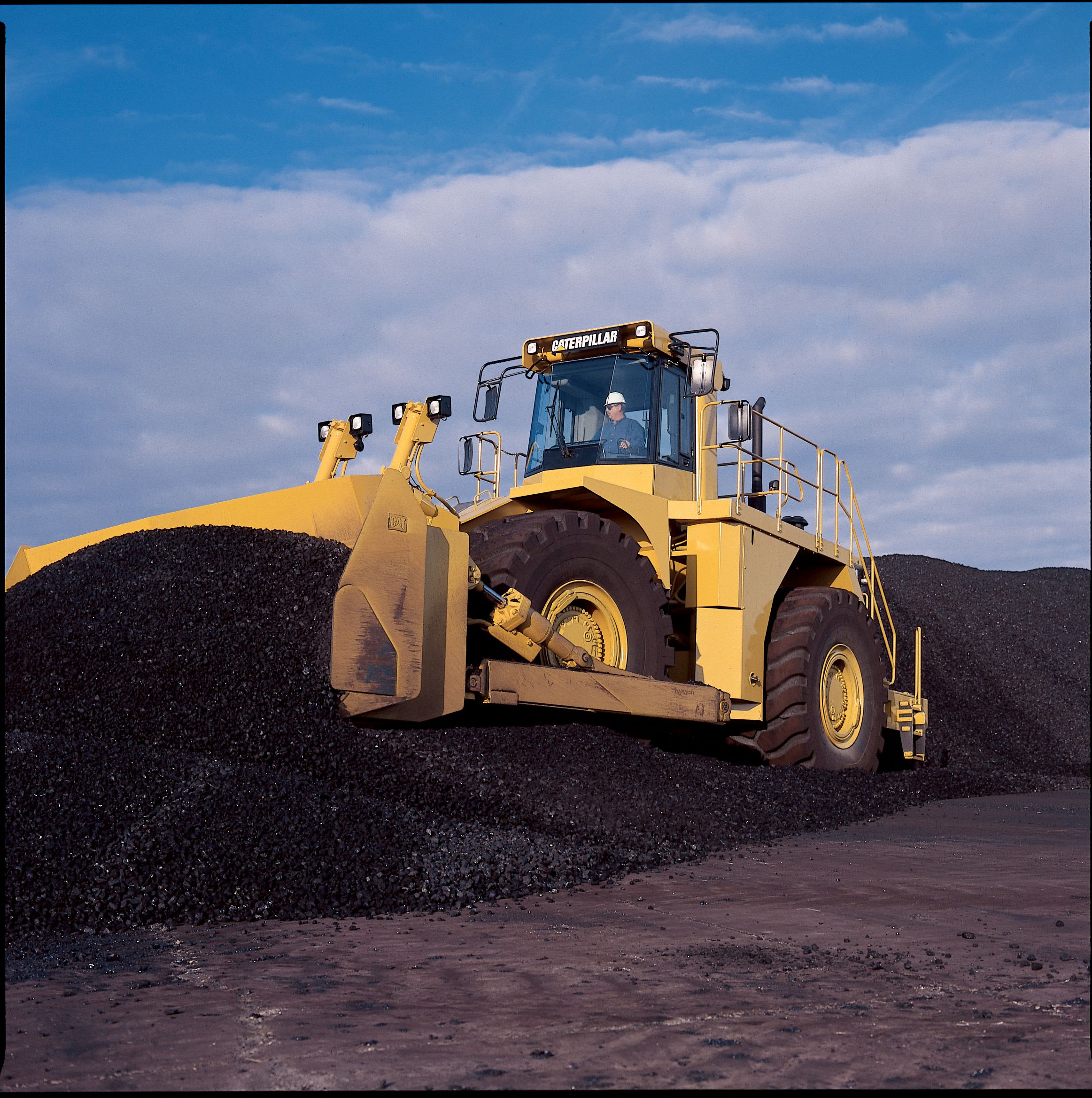 Caterpillar blades are built to handle tough applications. Well-proven Cat components deliver dependable service and ease of operation.
Heavy-duty blade linkage.
Heavy-duty blade linkage is common with a Caterpillar D11 Track-Type Tractor.
Blade control
Single-lever blade control hydraulically operates blade raise, lower, tilt and tip.
Single or dual-tilt
Operator has the option of either single or dual-tilt operation by using a switch located on top of control lever.
Caterpillar blades
Resilient and durable Caterpillar blades are designed with excellent dozing and rolling characteristics.
Coal Blade
Coal blade is designed for precise and productive dozing while helping to retain load control with increased capacity for lighter materials.
Semi-U blades
Semi-U blades combine the characteristics of the S and U blades into one package.
Heavy-duty semi-U blade
The heavy-duty semi-U blade has the same configuration as the semi-U blade, but it is built with thicker plates for more severe applications.
Serviceability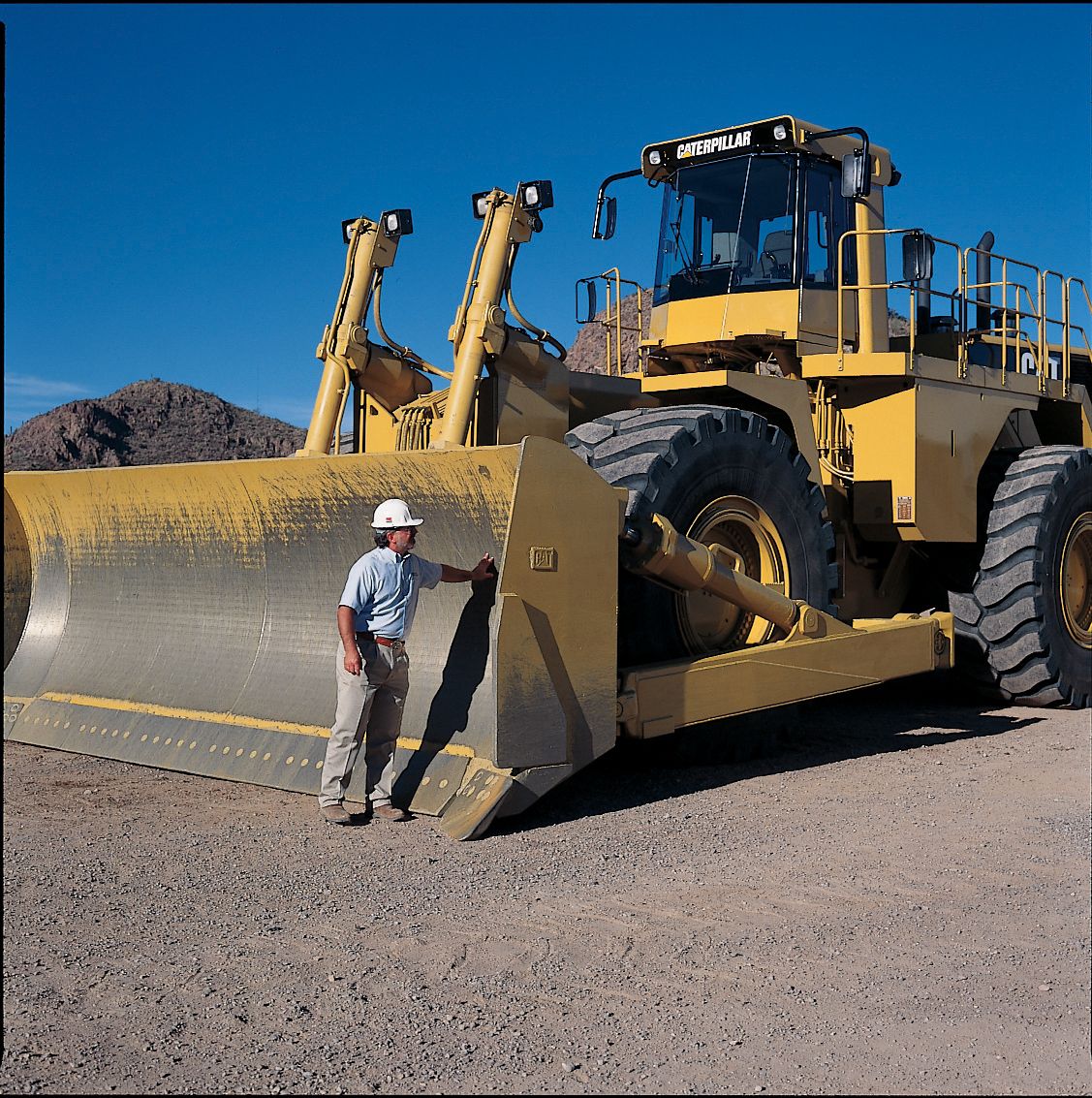 Less time spent on maintenance means more time on the job.
Easy maintenance
In addition to the servicing features built into the engine, the 844 includes many other features.
Customer Support
Cat dealers services keep machines operating longer with lower costs.
Selection
Make detailed comparisons of the machines under consideration before buying.
Operation
Improving operating techniques can boost one's profits.
Maintenance
More and more equipment buyers are planning for effective maintenance before buying equipment.
Product Support
Nearly all parts are available at the Cat Dealer parts counter.
Replacement
Repair, rebuild or replace?