With over 40 years' experience and over 6,500 battery-powered units produced, the Cat® scoop is the obvious choice for a low-maintenance, high-productivity utility vehicle. The products from the No. 1 manufacturer of battery-powered mining machinery are setting the pace in efficient and reliable underground utility vehicles. The SU488 is the strongest and most rugged low-profile scoop ever built.
Specifications
| | |
| --- | --- |
| Height to Top of Cab | 915.0 mm |
| Payload Capacity | 9.1 tonnes |
| Length | 9347.0 mm |
| Height to Top of Body | 864.0 mm |
| Width | 2920.0 mm |
The Cat Control System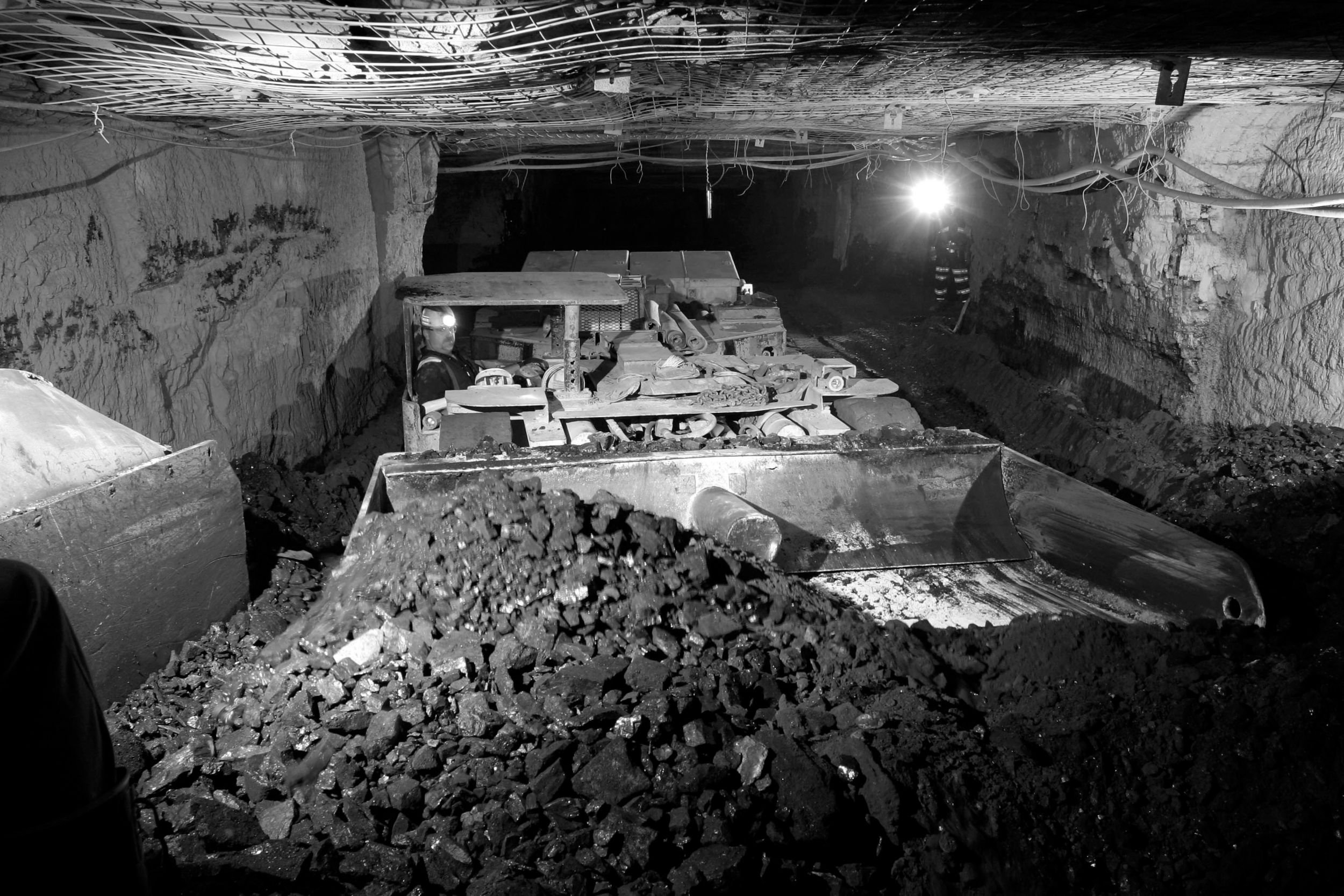 We have led the way in increasing the productivity of battery powered mining equipment.Our control system eliminates commutating coils and capacitor banks and is able to provide a microprocessor-based motor controller. Using the dash-mounted diagnostic display and the handheld calibrator/diagnostic unit, difficulties can be overcome in short order.
State-of-the-Art Drive Technology
Optional HiPAC 10 VFD - The Cat HiPAC 10 is a DC to AC variable-frequency inverter control that drives high-performance AC electronic motors, which have a superior speed-torque characteristics.It is up to 14% more efficient than traditional DC motors. This means higher loaded tram speeds, more responsive hydraulic functions and more work per battery charge.
Mine Duty, 37 kW/50 hp Tram Motor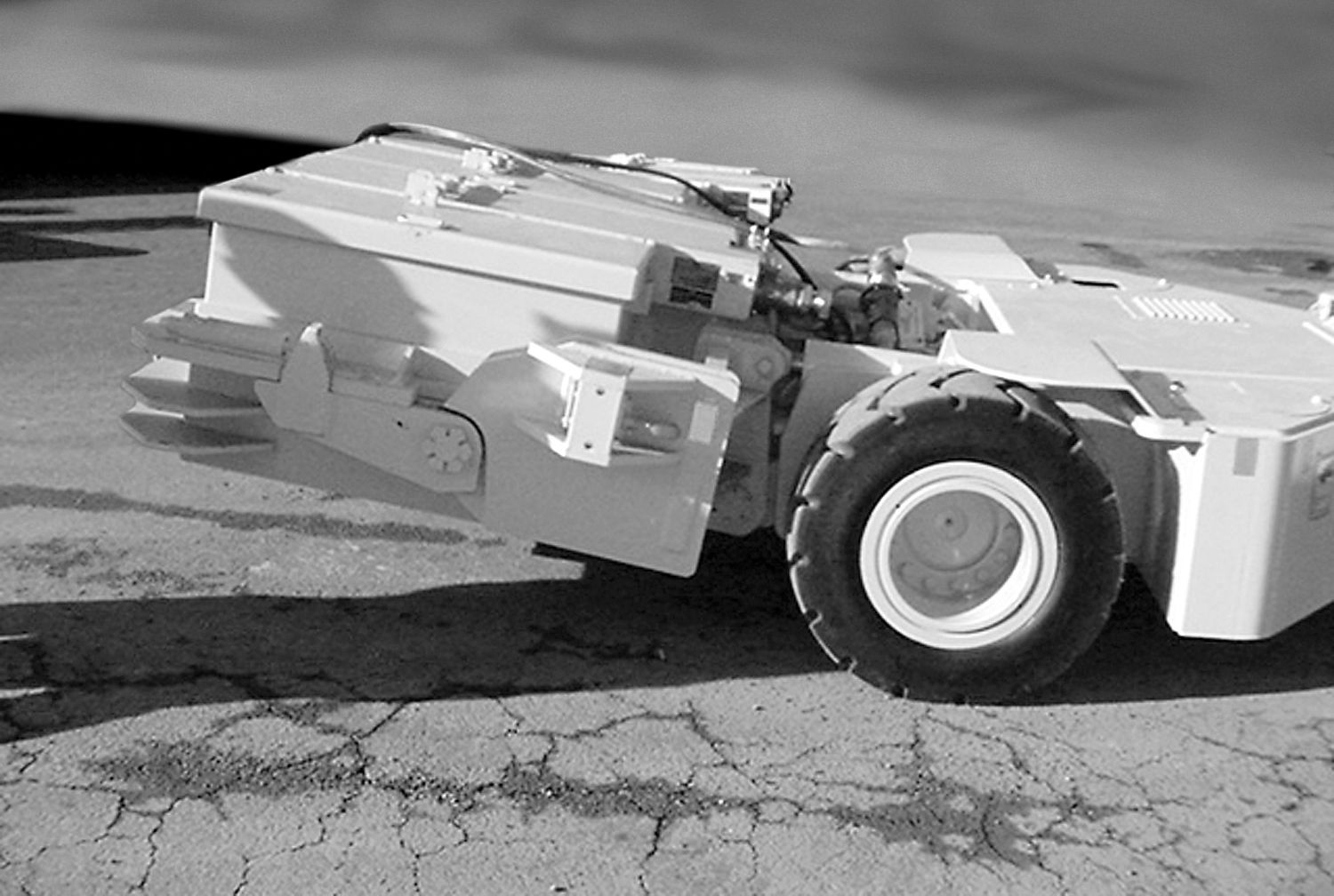 The scoop is equipped with a 50 hp, 110 V DC, class H insulation series wound traction motor.An Optional 100 hp AC tram motor is available with the HiPAC 10 VFD Control System.
Explosion Proof, 11.9 kW/16 hp Pump Motor
All Cat utility scoops feature large hydraulic fluid reservoirs for maximum cooling capacity. Each reservoir is equipped for easy fluid-level monitoring.The machines are provided with 10-micron return line filtration and a magnetic particle sump strainer. For long life and dependability, the main imple­ment pumps are helical gear, fixed displace­­ment. Dash-mounted gauges provide the operator with continuous monitoring of the status of the hydraulic system. An optional 35 kW (47 hp) AC Pump motor with HiPAC 10 VFD control system is available.
Heavy-duty Drive Train
With options and features like full inboard planetary axles and bulletproof outboard and hub-end planetary axles, the Cat Scoop is the right combination for any application.For unparalleled speed and maximum reliability, the SU488 offers dual 37.3 kW (50 hp) tram motors.
Human-factor Engineered Operator's Compartment
For long-shift productivity, operator comfort is paramount for maintaining a safe working environment.At Caterpillar, ergonomics is not just another marketing buzzword. Controls are placed in a logical, easy-to-reach position and are easily operated from the fully padded, adjustable seat.
Heavy-duty Center Section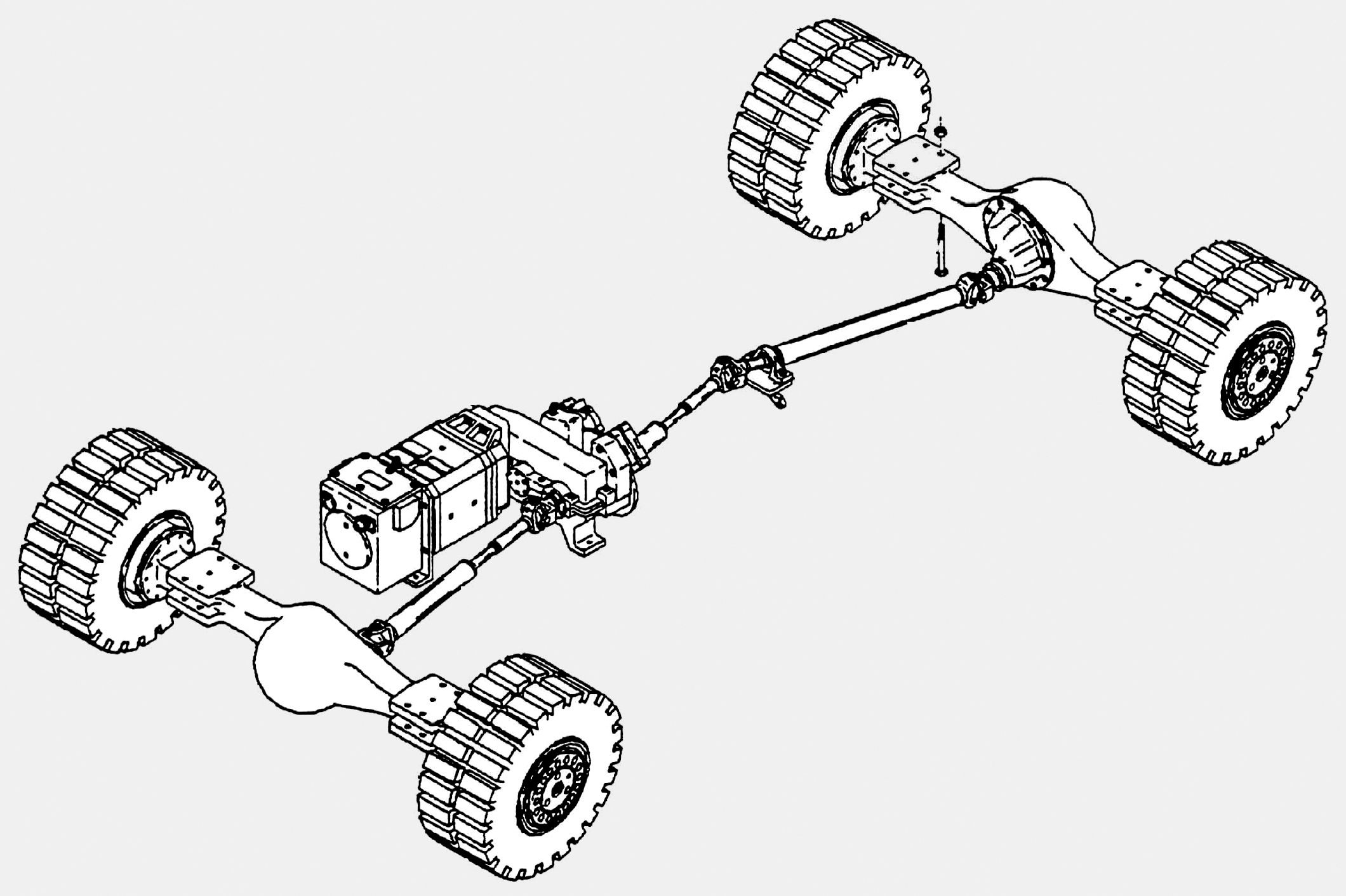 To provide superior stability in tough conditions, the scoop offers ball bearing oscillation. The problems associated with three-point-hitch style oscillation are eliminated with the robust design of the pivot section.High-strength, low-alloy steel bearing attachment faces and quality ANSI/AWS welding help provide the reliability that our customers demand. The articulation joint features hardened spherical bushings to ensure even load distribution to the high-strength, hardened articulation pins.
Environmentally Responsible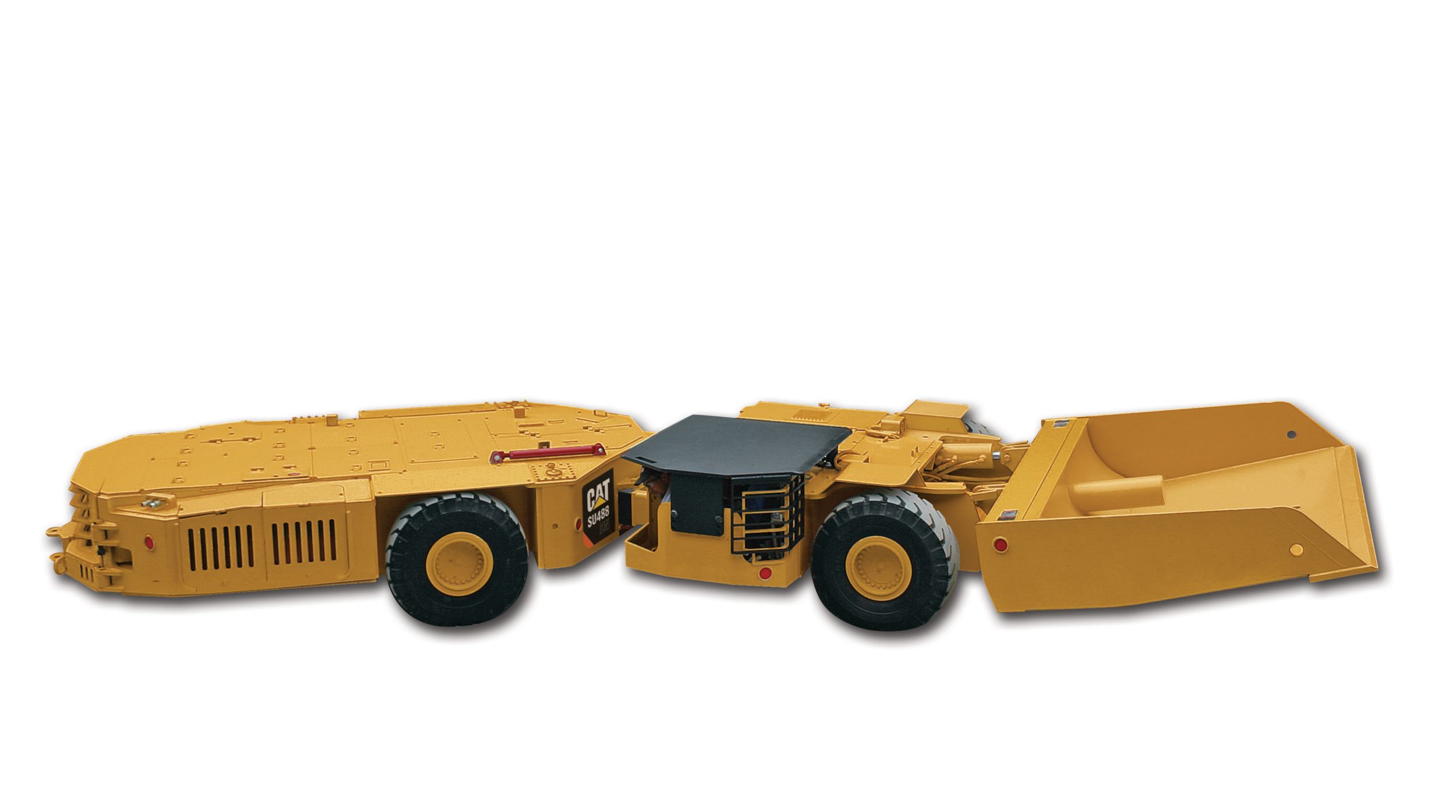 The Cat Diesel Power pack, in both permissible and non-permissible configurations, is the cleanest power pack available for the underground mining environment.Alternate engines are available depending on application and geographical regions.
Oversize center sections
Tape switch type emergency stops
Wet-disc service brakes
Cat IGBT electric controllers (optional HIPAC 10 AC drive)
Multi-purpose contoured bottom bucket
Planetary wheel drives
Ground-level battery change system
Vertical lift and tilt
Dual tram motors
Battery sizes from 550 to 1,500 Amp/hrs
Two-speed winch
Heavy-duty, forged steel fork frame
Special rock bucket
Hydraulically operated cab assembly
Cat Control Stick
Diesel versions available
AC Motors with VFD Control System