The FH330 is Caterpillar's dimensional mining solution for low coal applications. This is a tough and proven product that moves a lot of coal. We've matched its high capacity to the production output of our Cat CM210, CM220 and CM230 continuous miners for system efficiency. If your mine is considering continuous haulage for processing material, the Cat FH330 can be a tremendous asset and productivity tool for your operation.
Specifications
| | |
| --- | --- |
| Operating Height | 0.9-1.3 m (36-50 in) |
| Conveyor Width | 762 mm |
| Capacity | 816 |
Mobile Bridge Carrier (MBC)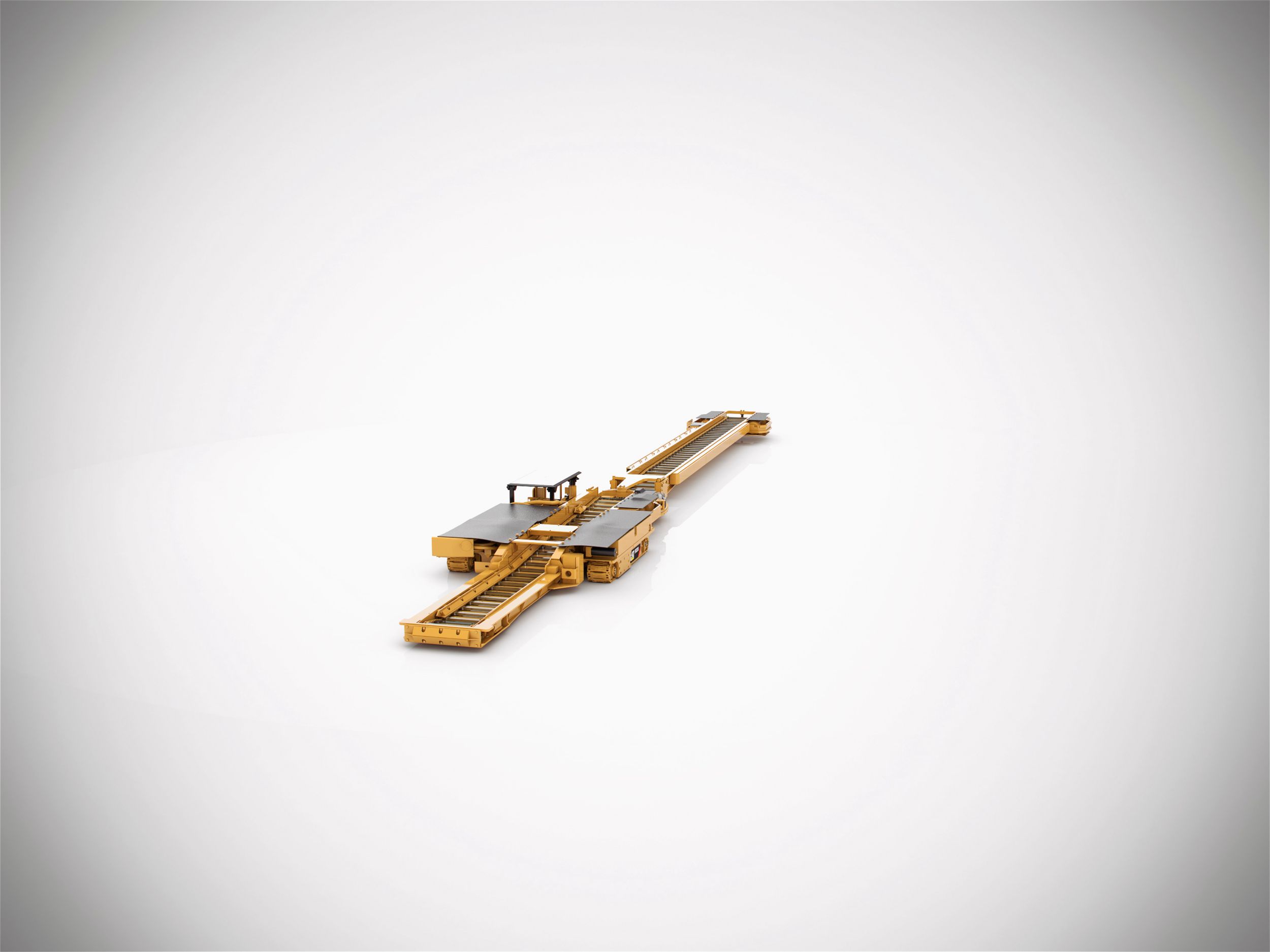 We've made the FH330 mobile bridge carrier easy to operate with important safety features.
Hydrostatic Drive – Responsive, Smooth and Operator Friendly
A 56 kW (75 hp) motor provides all the power needed for excellent traction in less than perfect ground conditions
Hystat controls respond quickly and smoothly to operator input reducing the stress and effort of operating the machine
Variable speed up to 19.8 m/min (65 ft/min) allows operators ultimate control over tramming
Track – Sized Right, Long Life and Excellent Traction
53 cm (14 in) crawler shoes are designed for traction in poor footing
Shoes are forged steel for strength and hardness
Low ground pressure for mobility and flotation in sloppy footing
Conveyor – Capacity, Synchronized to the Miner
A 30 kW (40 hp) motor processes 18 tonnes/min (20 tons/min)
Grease take up on the conveyor, simple and convenient
Auto sequence started with the continuous miner
Sideboard option for more capacity
Torque limiting clutches on all conveyor motors to prevent chain damage
Operator Environment

Seated or remote control options for your mine.
Operator Compartment – Simple and Straightforward
Hinged for flotation and comfort
Pivots for visibility when machine is on an angle
Canopy protects against falling objects
Canopy height is hydraulically adjusted
Centralized control station
Operator Compartment – Safety Features
"Operator present" foot activated safety plate
Maintenance mode switch
Machine stop button on control panel
Tape strip emergency stop switch next to operator
System reset button for energizing after eStop has been pressed
Horn
Fire suppression actuator
Tram Enable switch
Can be operated using remote controls
Operator Information – Visibility to Key Machine Information
Text display – operated using a remote control to scroll through available display information
Important machine operating information displayed
Shows error codes – simplifying diagnostics
All MBCs have visibility to all error messages within the entire system allowing excellent communication and assisting diagnostics
Piggyback Conveyors

Bridge conveyor between MBCs.
Piggyback Conveyors
Two sizes of piggyback conveyor available – 914 or 1189 cm (30 or 39 ft) lengths to meet specific mine projections
Two conveyor drive setups: – A 22 kW (30 hp) dual motor conveyor drive – A low profile single 30 kW (40 hp) motor conveyor drive for extremely low seam applications
Two connecting pin options – standard 63.5 mm (2.5 in) drop pin provides greater flexibility in sloping ground conditions or heavy duty 76.2 mm (3 in) pin for longevity
Side board option for maximum haulage
Chromium carbide overlay for abrasion resistance, long wear life
Torque limited coupling on conveyor drive – protection against the unexpected
Convenient access to grease points and hose connections
Grease chain take up – for convenience and safety
Three panels on underside of conveyor provide access to return lines and for conveyor maintenance
MBC Dolly Connection
Keeps the coal moving.The connection between the mobile bridge carrier and piggyback conveyors is achieved using a dolly system. This simple but effective design slides along rails located on the inside of the mobile bridge carrier's conveyor. It allows time for the operators to adjust to new machine positions without affecting the flow of coal, and gives new operators reaction time without affecting production.Our Dolly design uses bolted joints to help this high load component retain frame integrity. The bolts are sacrificed under extreme loads to protect the frame structure. The bolts are easily replaced and protect against downtime that might otherwise require welding repair.
Tail Dolly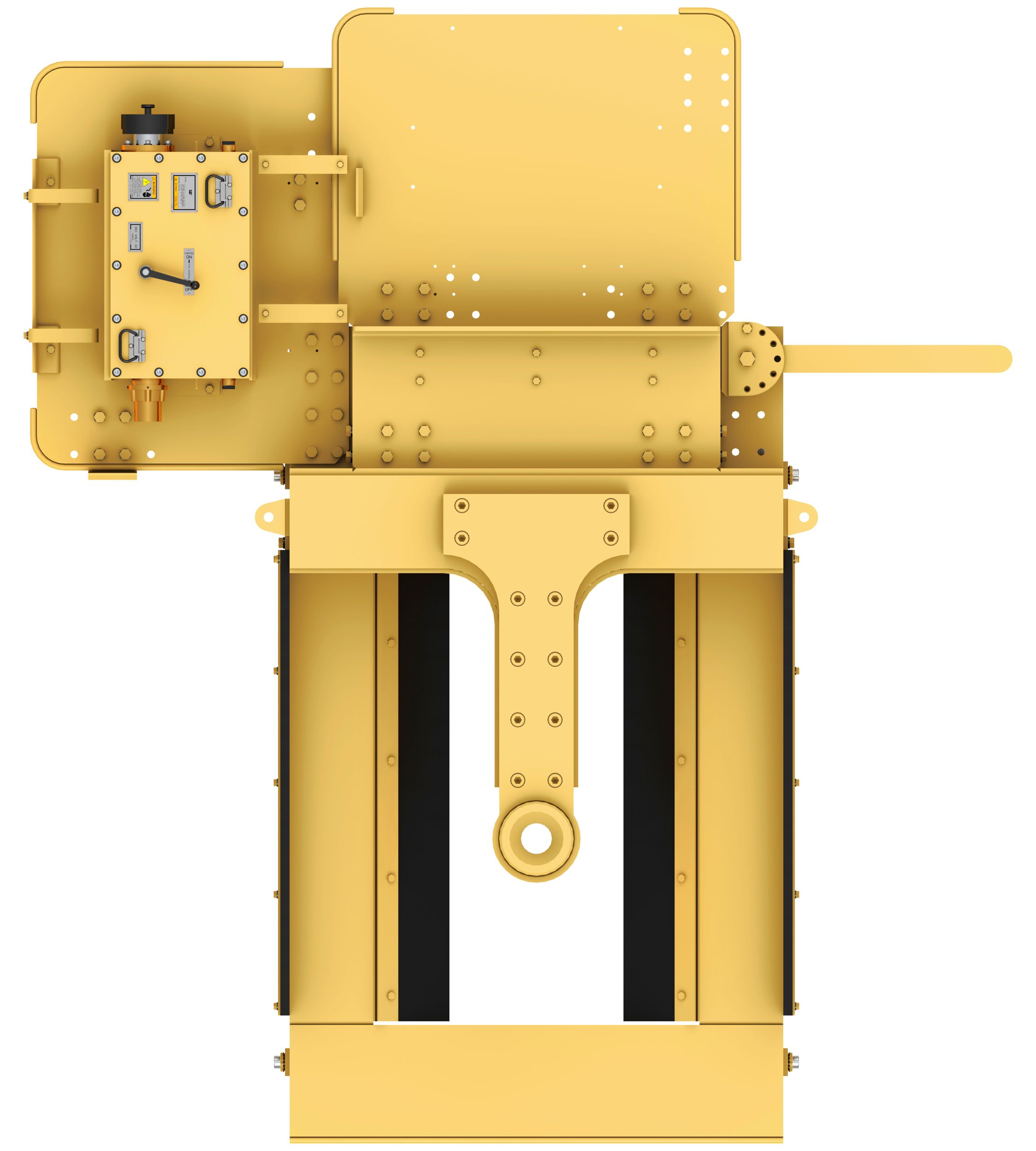 Connecting to the conveyor belt.
152.4 or 228.6 mm (6 or 9 in) dolly wheel options for more or less wear life
Incorporated belt trainer for alignment
Breaker located on tail dolly for cable length management and quick disconnect to power
Incorporated scraper clears the belt of debris
548.6 cm (18 ft) sections
91, 107 and 122 cm (36, 42 and 48 in) belt widths
Tail roller grease access
Simple pin connection between sections
Steel rollers
Different feet for return clearance
Service and Support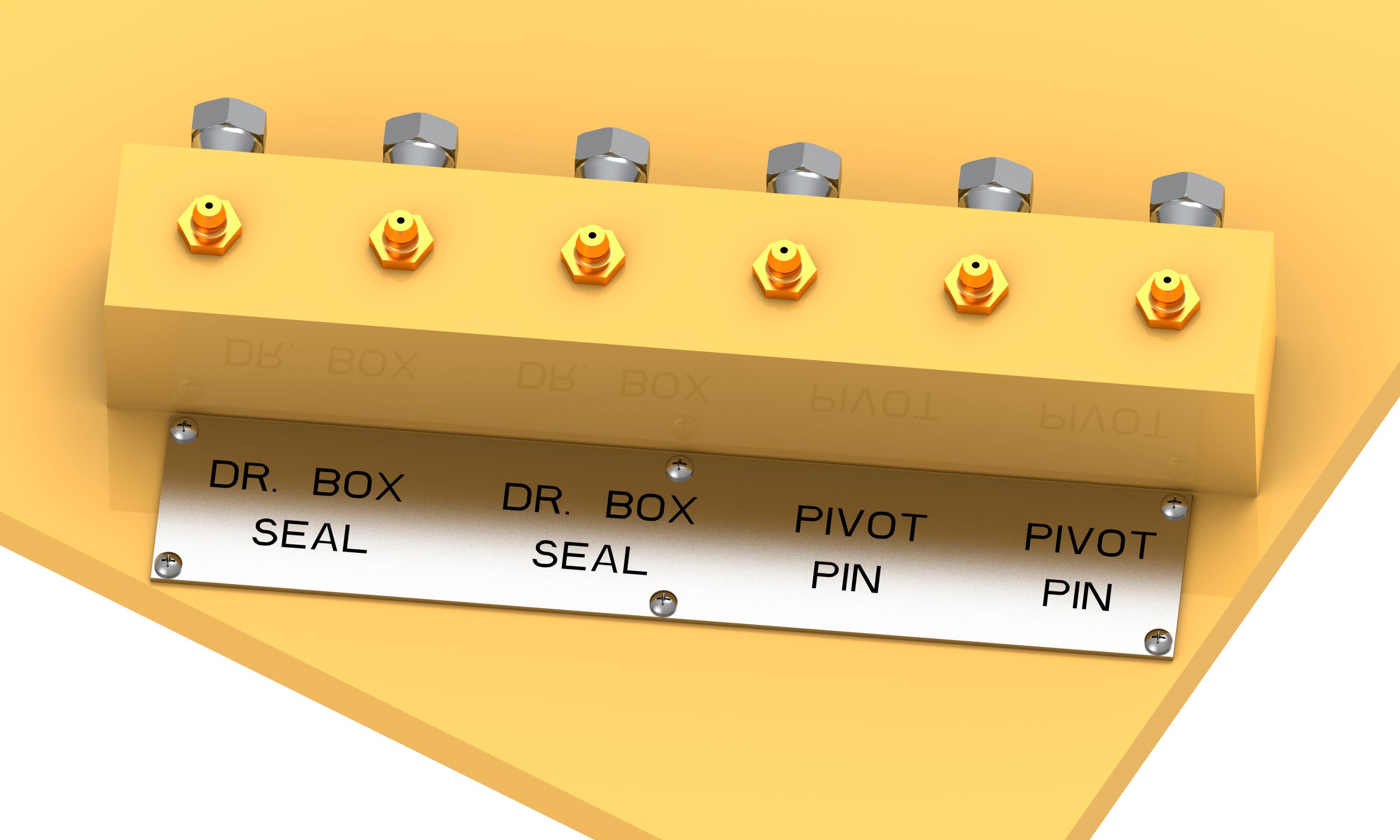 People and parts when you need them.
Service Simplicity
Grouped, centralized grease points help expedite service
Excellent accessibility to all filters and oil fill and drain locations
Easily removed access covers
In cab diagnostics
Booms can be lowered to support the machine for track maintenance
Magnetic drain plugs help pull debris from the system
Dealer Support
Our dealers are dedicated to your success and have the deep product expertise you need in a partner
Proud to serve the coal mining community
Local, at-the-ready support of the machine by experienced technicians
A team of experienced professionals to help you before, during and after the sale
Complimentary Systems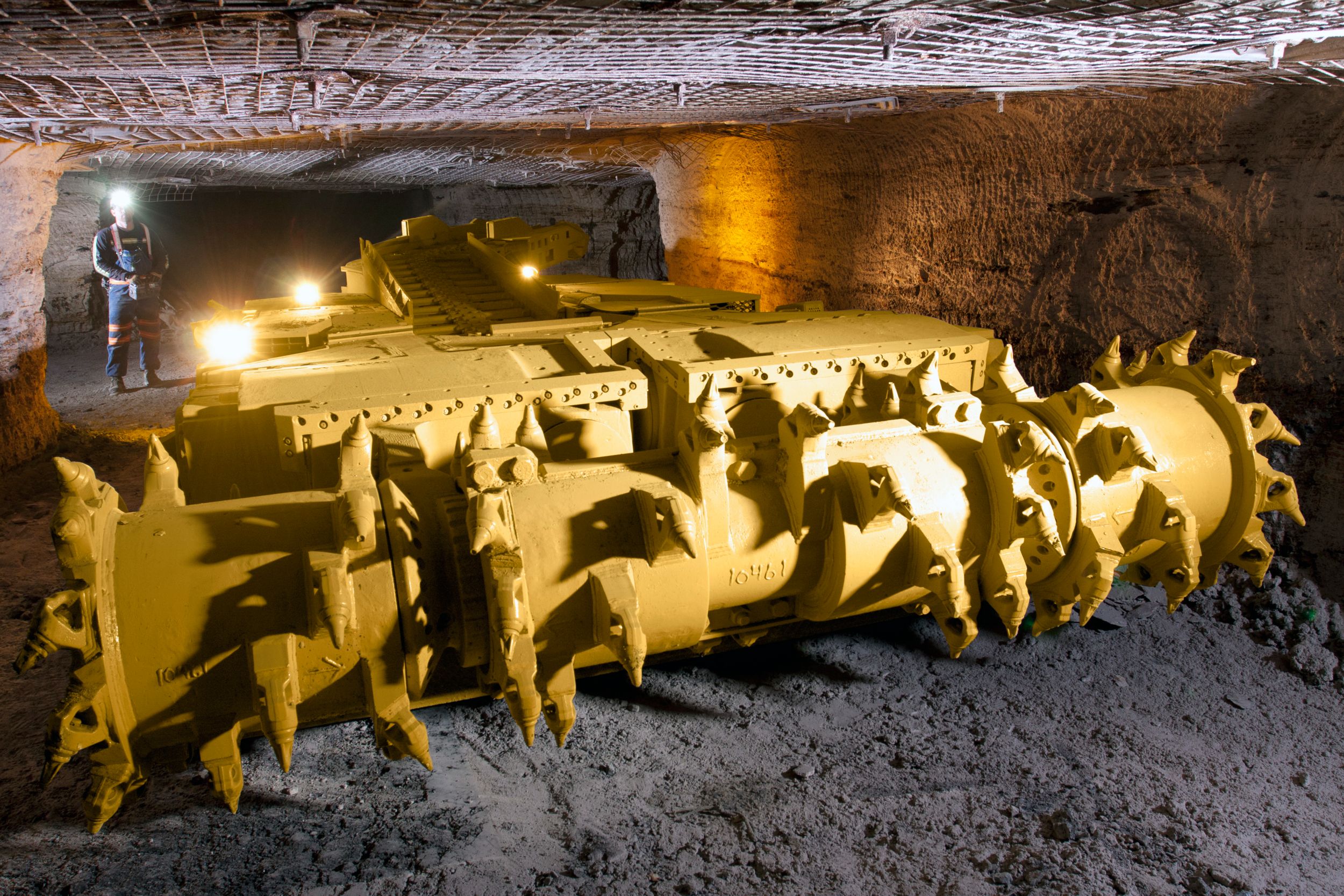 Improving your output through system integration.
Continuous Miners
Our CM210, CM220, and CM230 models are all excellent matches to the performance and production capabilities of the FH330. Our continuous miners are all proven performers, with the CM210 being one of the most productive and powerful low seam miners available.
Roof Bolter
With a tram height of just 81 cm (32 in) – the Cat RB220 fits nicely into this portfolio for dimensional mining. It features four wheel independent planetary drives for control and 4536 kg (10,000 lb) of drill feed thrust. Both simple to operate and reliable, the RB220 is a proven design with years of experience behind it.
Scoops
Cat scoops offer long lasting value, super hauling capability and can be rebuilt for second and third service lives. Our pivoting center sections are exceptionally strong and keep the wheels firmly engaged on uneven ground. With a canopy installed, the SU488L will clear coal seams as low as 1067 mm (42 in).
Caterpillar Job Site Solutions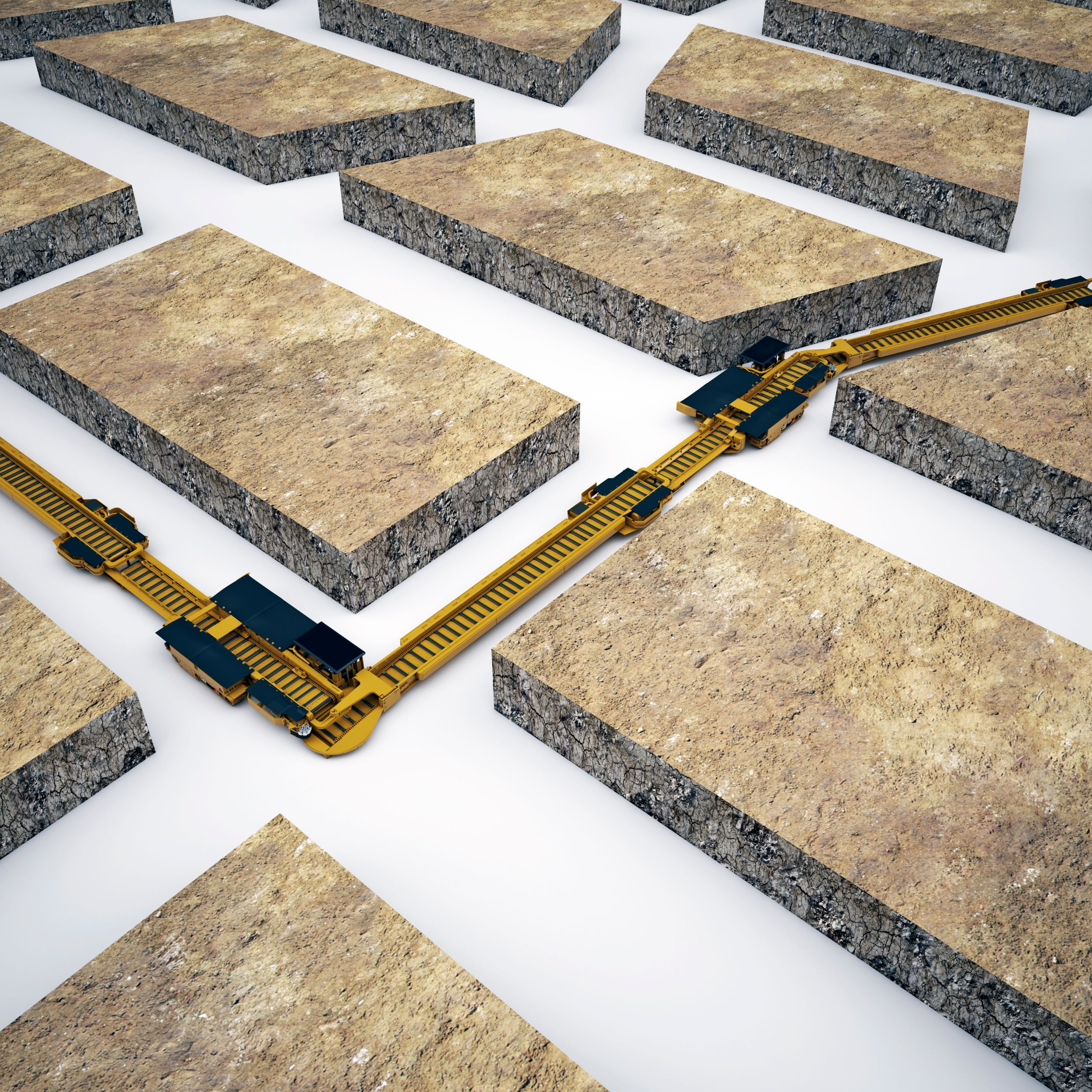 A new way of partnering.Sometimes a collaborative look at your operation and key business metrics develops into ground breaking efficiencies and profit. That is the ultimate goal of Caterpillar Job Site Solutions – to work closely with your team, develop a plan, and deliver sustainable, profitable growth by productivity growth, improving asset utilization.Engaging the Right People – your knowledge and expertise combined with that of Cat and Cat dealer professionals creates an ideal model. Teams will include key decision makers, commercial experts and application specialists.We listen – then together design a performance plan. It all starts with a working session at your site and systematic evaluation of the operation.Fact-Based – we can leverage a full range of technologies to capture data. Rigorous analysis of the data drives fact-based decisions, increasing the odds of success.Action-Oriented – all parties work with urgency, focusing on execution, predicting and preventing problems and continuously innovating.Enduring – our work doesn't end when the plan is created; in fact, we deploy the performance plan together, side-by-side, for the duration.
MBC cab
Canopy
Digital display
Seat
Safety step plate
eStops
Control station
Pig conveyor 914.4 or 1188.7 cm (30 or 39 ft) dual 22 kW (30 hp) motors
Connecting pin – 63.5 mm (2.5 in)
MBC dolly (must choose high or low adjustability)
950 VAC electrical system voltage
Conveyor – low profile in either 914.4 or 1188.7 cm (30 or 39 ft) with single 30 kW (40 hp) motor
Connecting pin – 76.2 mm (3 in) heavy duty
Rigid Frame Modular Structure (RFM) – choose 1066 mm or 1219.2 mm (42 or 48 in) belt width
RFM slider material (polymer or abrasion resistant)
Tail pulley support section
Tail dolly
Bretby cable handlers
76.2 mm (3 in) sideboards on MBCs and piggyback conveyors
Cable handler trailers
Radio remote
System options
5-unit attached haulage system (2 × MBC, 3 × piggyback conveyors)
6-unit detached haulage system (2 × MBC, 1 MBC with hopper, 3 × piggyback conveyors)
7-unit attached haulage system (3 × MBC, 4 × piggyback conveyors)
8-unit detached haulage system (3 × MBC, 1 MBC with hopper, 4 × piggyback conveyors)