Our flexible and maneuverable battery-powered face haulers are designed to maximize the payload capacity in a given seam height. They're equipped with the HiPac 10 VFD Drive System, which increases ground speeds, improves haulage cycle time and delivers more work per battery discharge. Operators are comfortably and safely enclosed in a thick steel envelope with a clear view front and back. Convenient operator's control stick and scoop-type controls enable productivity. And to change directions, operators simply turn their heads.
Specifications
| | |
| --- | --- |
| Operating Height | 1.40-2.00 m (55-80 in) |
| Max. Carrying Capacity | 20 tonnes (22 tons) 10 m3 (344 ft3) |
| Power Type | Battery |
| Empty Weight | 38.6 tonnes |
| Engine | N/A |
| Ground Clearance | 305 or 356 mm (12 or 14 in) |
| Load Discharge Time | 24.0 Seconds |
| Max. Tram Speed | 9.65 km/h |
| Overall Length (with tailgate) | 12.32 m |
| Overall Width | 3.41 m |
| Power | Dual 56 kW (75 hp) AC motors |
| Wheel/Tires | 1118 or 1270 mm (44 or 50 in) |
Freedom of Movement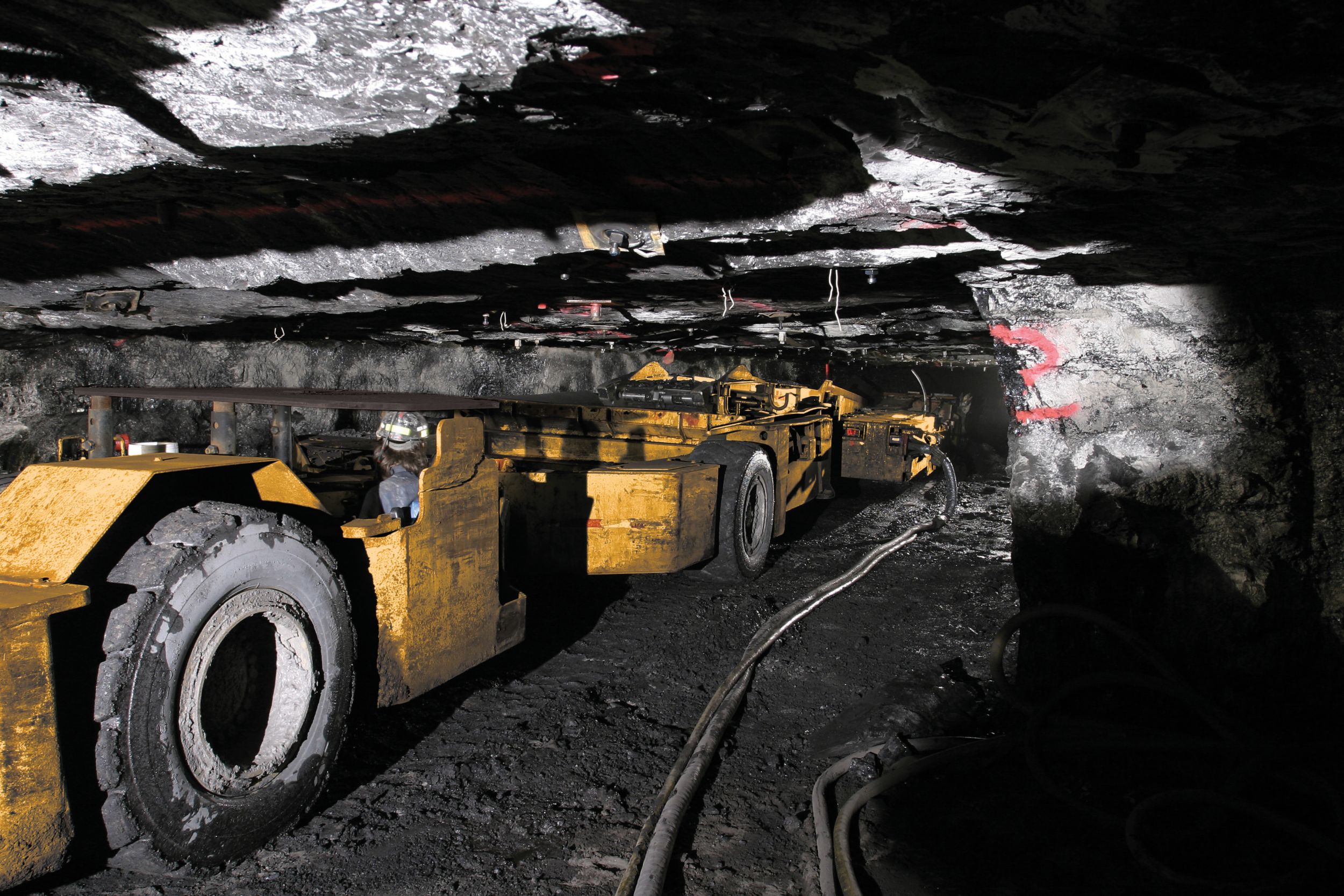 Cableless face haulers have several advantages over cable-driven shuttle cars: They have greater freedom of movement as there are no trailing cables, and travel is not restricted by cable length, typically 200 meters or less.They can travel and unload faster than shuttle cars, carry a 15-20% greater payload and operate in narrow roadways with tighter turns.
Packed with Power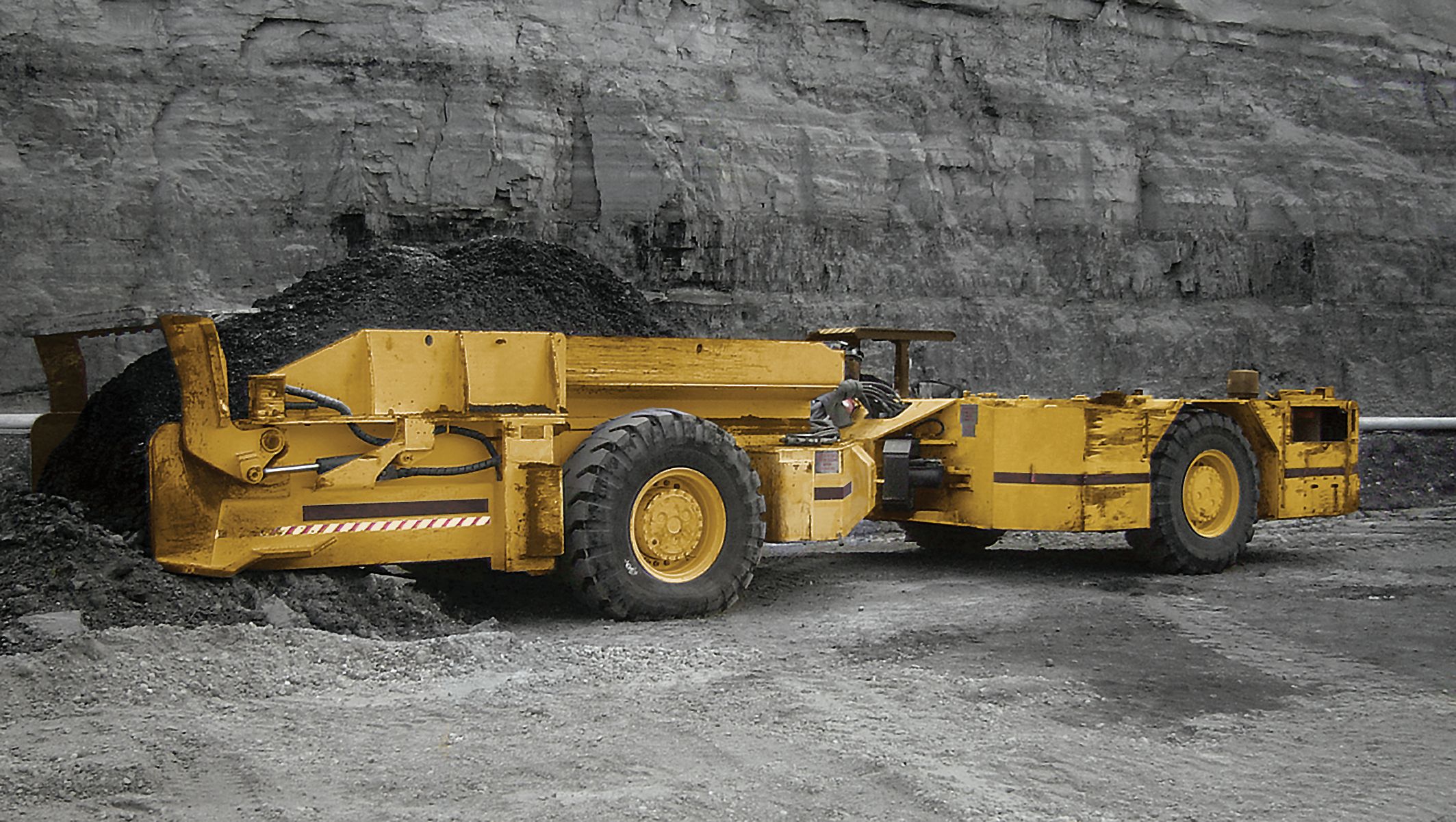 Because of their superior productivity and flexibility, Caterpillar has focused on battery- and diesel-powered face haulers.Each offers distinct advantages. All machines combine compact power, capacity and maneuverability with long-term availability and efficiency.
The Clean Air Act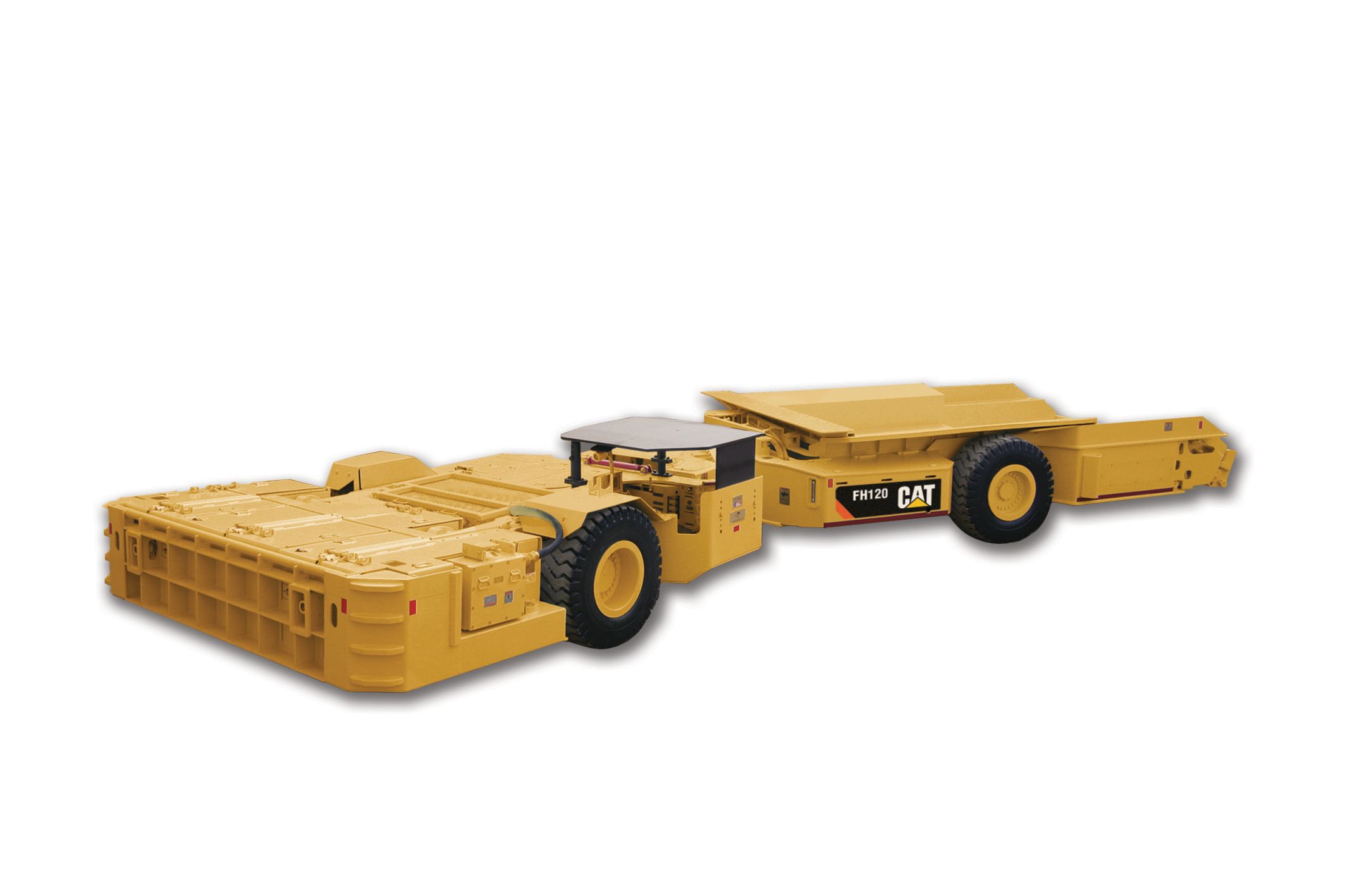 Cat® battery-powered face haulers do not burden the mine environment with emissions or heat. Due to infinitely variable power control, they are the ideal vehicle for conditions where heat, emissions and noise would impact work and where a flexible vehicle is needed.As the world leader in battery-powered vehicles for the underground mining industry, we take pride in providing the world's most advanced battery-powered face haulers. Innovative solutions in power control and transmission contribute to making maximum use of battery power.
State-of-the-Art Drive Technology

Since their introduction, Cat face haulers have led the indus­try with state-of-the-art drive technology. The latest Caterpillar innovation is the HiPAC 10 VFD control system, which drives the motive traction and hydraulic systems, and provides the operator with machine management information.The HiPAC 10 is a DC-to-AC variable-frequency inverter control that drives high-performance AC electric motors, which have superior speed-torque characteristics. It is up to 14% more efficient than traditional DC motors. This means higher loaded tram speeds, more responsive hydraulic functions, and more material hauled per battery charge. The HiPAC 10-machine management system speeds fault diagnosis, allowing rapid repairs and maximizing uptime. The new user interface can display data such as drive unit temperatures and distance traveled per battery charge.
Ergonomically-designed Cockpits
The operator's compartment provides a safe and comfortable working environment. Clear lines of sight are provided to the front, back, and sides.The ergonomic control stick gives the operator intuitive one-hand control of tram direction, lights, parking brake, four-wheel assist and pump motor start. The operator's display has been upgraded to show all operating parameters at a glance, with provision for fault analysis and data logging.
Frame Design
Ruggedness and durability are the key elements in the life of a battery-powered hauler. Through the use of Finite Element Analysis, each Cat frame is de­­signed for maximum strength without adding power-robbing weight.In the new FH120, the driving wheels are an equal distance from the articulation pivot, allowing precision true tracking of front and rear wheels. The resulting elimination of wheel scuff increases tire life and improves efficiency. It also enhances maneuverability, as the hopper section will fit within the same area as the tractor section.
Heavy-Duty Ball Bearing Center Section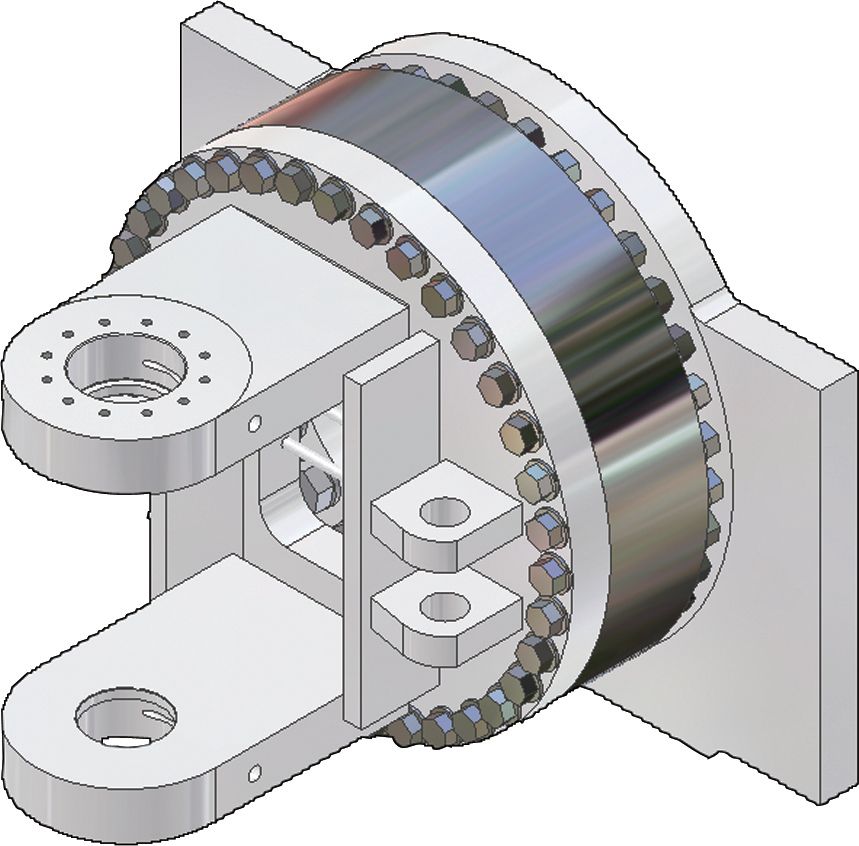 Cat face haulers offer the strongest center sections in the market and superior oscillation in tough conditions. The rolling-element oscillation bearing ensures smooth ground-contour following of driven wheels for maximum traction.The connecting plates for the bearing are manufactured from high-strength ASTM A514 steel, ensuring a strong and reliable articulation joint. The FH120 face hauler boasts a 240% increase in bolt moment capacity.
Proven Mine Duty Drivetrain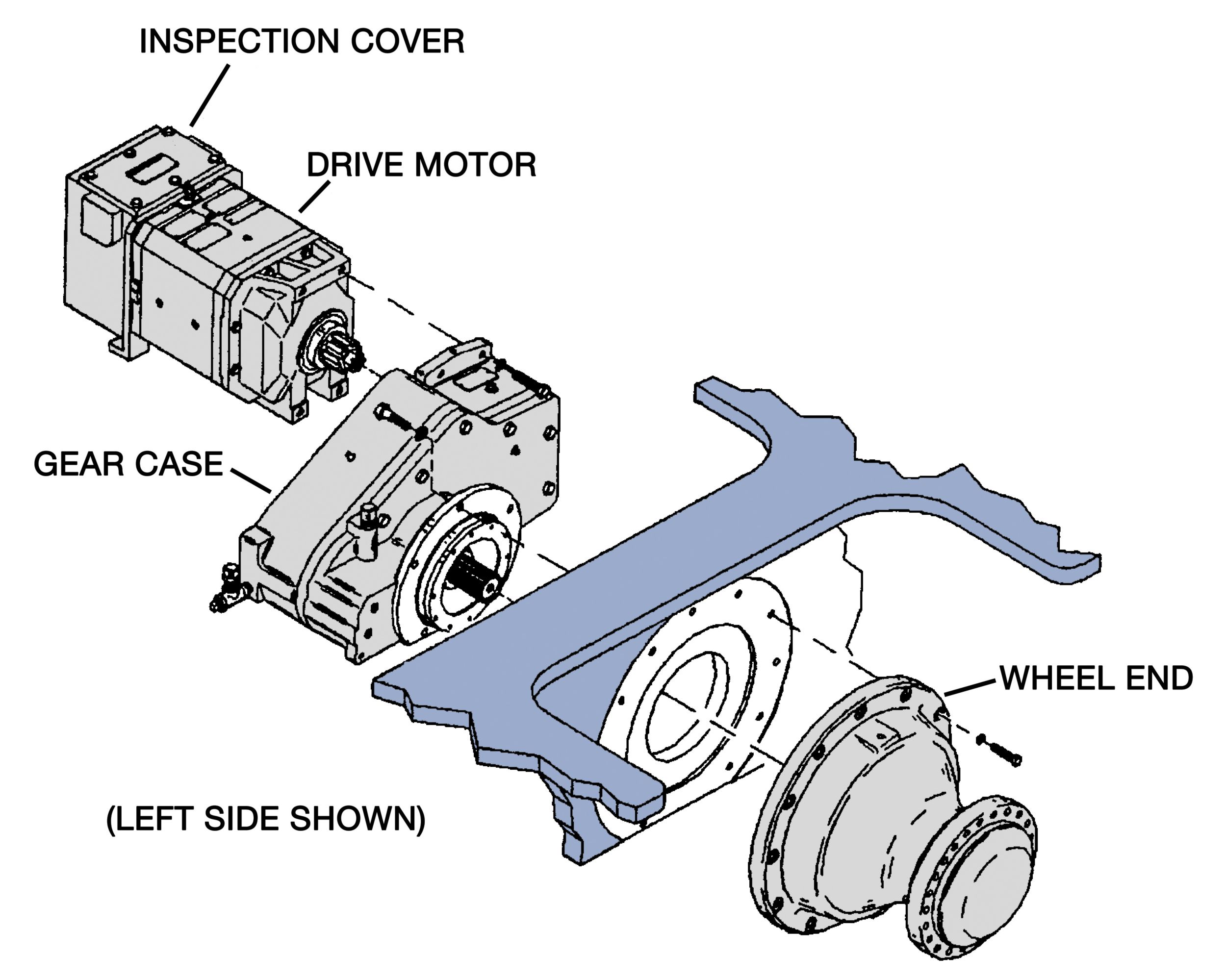 Cat face haulers feature dual 56 kW (75 hp) AC 3 phase motors.In addition to improved performance and power efficien­cy, AC motors eliminate the need for DC commutators and brush riggings, cutting operating costs and downtime. Two pro­prietary double reduction, parallel gear reducers equipped with multiple wet disc brakes connect to the planetary wheel ends.
One Powerful Package

The Cat East Penn battery is built for the long run, providing the lowest cost of ownership in the industry.Specially formulated premium-grade lead oxide is used in the flat plate design and each plate is individually formed prior to cell assembly, which assures uniform performance and maximization of amp-hour capacity. State-of-the-art computerized equipment is utilized in every phase of the production process, and stringent quality checks are made on each battery to ensure the highest level of performance.
Each design maximizes payloads in a given seam height.
True tracking geometry improves maneuverability and decreases haulage cycle time.
The Cat HiPAC 10 VFD drive system increases empty and loaded ground speed, improving haulage cycle time, delivering more work per battery charge and providing a machine management system.
No trailing cables means unlimited flexibility when traversing the mine and getting to and from the face.
Operators are comfortably and safely enclosed in a thick steel compartment with clear visibility to front and rear.
Face haulers are powered by the East Penn Deka battery which provides the highest level of performance and productivity.
Sideboards
Battery plugs/change cables/receptacles
Chargers
Batteries
Controller protective guarding
Pump motor protective guarding
Canopy extension adapters