521B Track Harvester
The new B Series track feller bunchers feature smoother hydraulic performance, increased engine HP, a more comfortable operator station and better right side operator visibility. The Cat 521B Series are zero tail swing machines designed for medium to high production clear cut and or select cut on rough terrain. These machines perform in a variety of small through larger tree size applications. A robust undercarriage utilizes proven components, customized for demanding forestry conditions. The unique boom design provides industry leading lift capacity throughout full reach range, a benefit in large timber.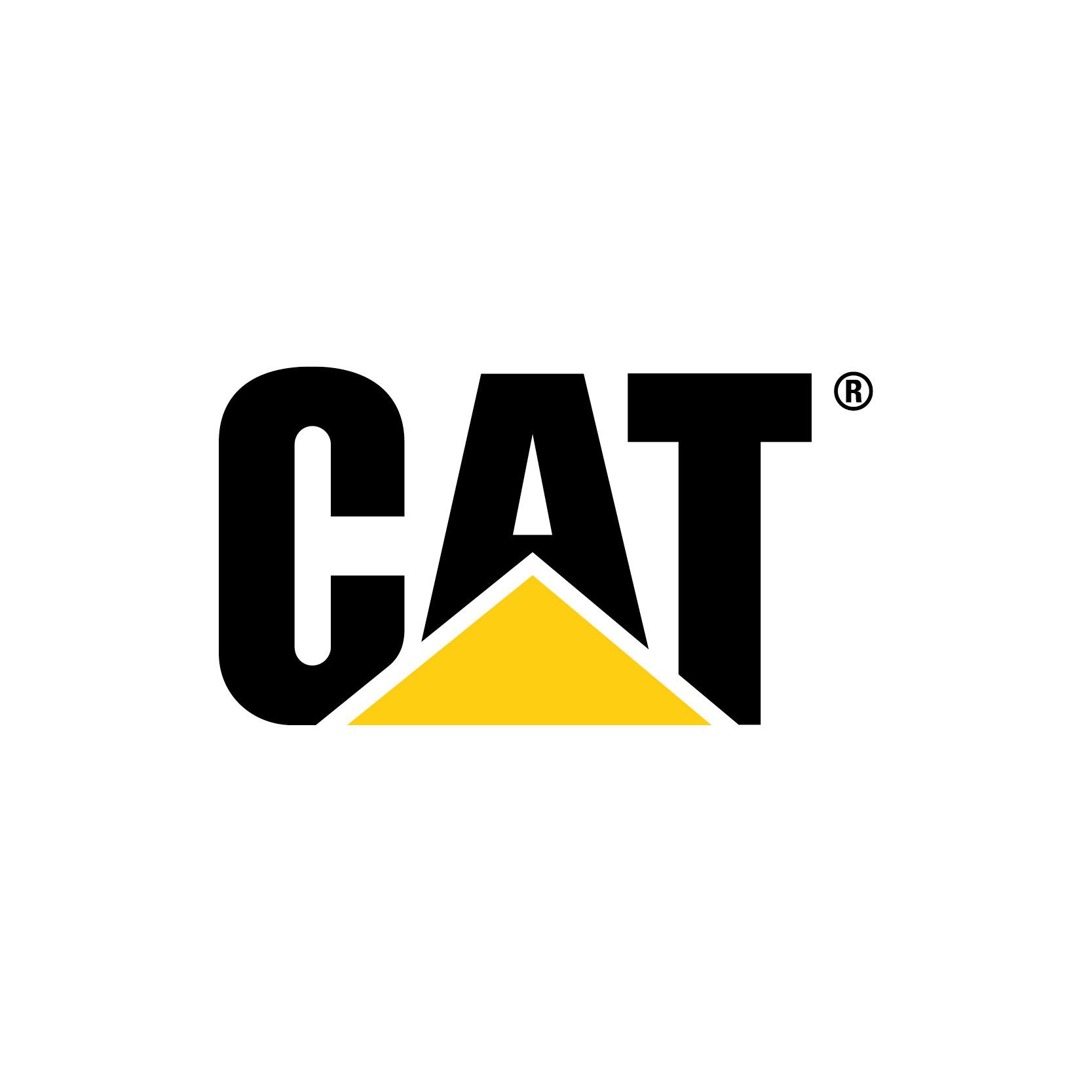 Product Details
Engine
Hydraulic System
| | |
| --- | --- |
| Pumps (1) | Dedicated variable displacement pump for travel circuit - 200 cc |
| Pumps (2) | Dedicated variable displacement pump for boom and implement functions - 200 cc |
| Pumps (3) | Electric hydraulic oil fill pump |
Operating Specifications
| | |
| --- | --- |
| Maximum Reach - With Head | 9.9 m |
Service Refill Capacities
| | |
| --- | --- |
| Cooling System | 41 l |
| Engine Oil | 39 l |
| Hydraulic System | 448 l |
| Swing Drive | 10 l |
| Fuel Capacity | 856 l |
Weights
| | |
| --- | --- |
| Operating Weight - Without Head | 26966 kg |
Standards
| | |
| --- | --- |
| Cab | Cab meets FOPS/OPS/ROPS/WCB/OR-OSHA requirements |
Undercarriage
| | |
| --- | --- |
| Pitch | 215.9 mm |
| Size | 330 EX (D7) |
Power Train
| | |
| --- | --- |
| Displacement | 8.8 l |
| Engine Model | Cat® C9 ACERT™ |
| Gross Power | 226 kW |
| Gross Power - 1,800 rpm | 226 kW |
| Rated Power - 2,100 rpm | 210.3 kW |
Boom System
| | |
| --- | --- |
| Track Harvester Configuration - Lift Over Front of Tracks: Bare Pin Lift at Maximum Reach - Without Head | 4000 kg @ 9.8 m (8,800 lb @ 32 ft 5 in) |
| Track Harvester Configuration - Lift Over Front of Tracks: Maximum Reach - With head | 9.9 m |
Operating Weights - Without Heads, Standard Counterweight
| | |
| --- | --- |
| Track Harvester Configuration - 521B | 26966 kg |
Track Gauge
Track Length
Ground Clearance
Tractive Effort
Power Train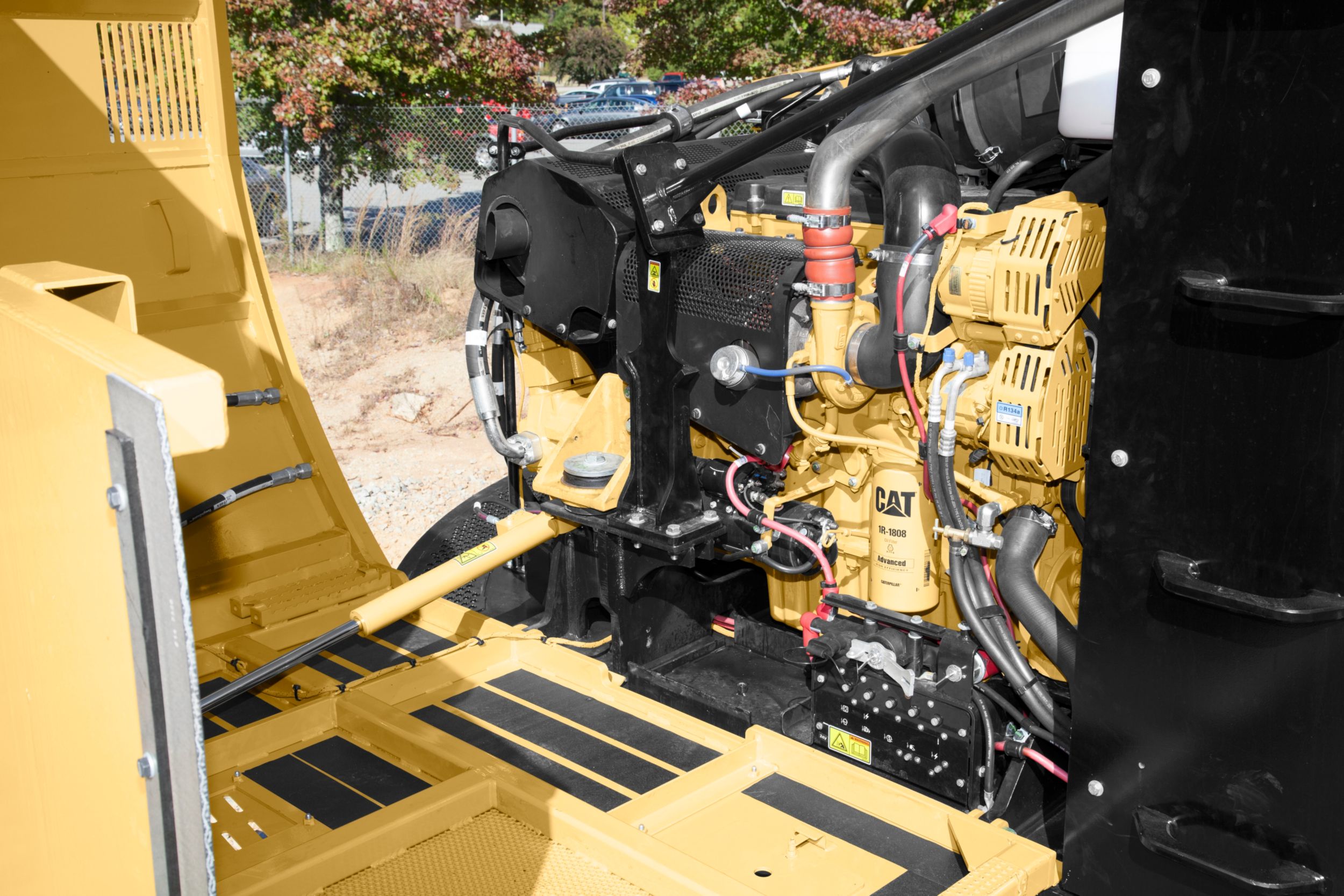 Built for power, reliability, low maintenance, fuel efficiency and low emissions.
Powerful Performance
The Cat C9 electronically controlled ACERT engine delivers power while meeting all current U.S. EPA emission standards. All models contain a fuel/water separator, engine air intake heater and a dual-stage combination air cleaner with precleaner.
High Capacity Cooling System
The side-by-side radiator/oil cooler gives excellent cooling capacity for high production bunching and harvesting. On-demand Flexxaire fan activates only when required and allows the cooling fan to purge debris from the radiator area, keeping a cleaner cooling system. The IQAN control system automatically adjusts the Flexxaire fan blade angle, reducing horsepower demand and lowering fuel consumption. The purge cycle frequency and duration can be set by operator in the cab to suit varying application conditions.
Engine Oil
Cat engine oil is formulated to optimize engine life and performance and is recommended for use in Cat diesel engines. Extended oil change intervals reduce maintenance and machine downtime.
Service
The clamshell style engine compartment provides easy access to all filters, oil dipstick, coolant reservoir, hydraulic fill pump, valves and hoses reducing maintenance time.
Low Exhaust Emissions
The Cat C9 ACERT engine is a low emission engine designed to meet U.S. EPA emission regulations.
Batteries
An optional starting aid for colder climates is available for 521B machine models. This option provides two (2) additional batteries and HD battery cables.
Hydraulic Packages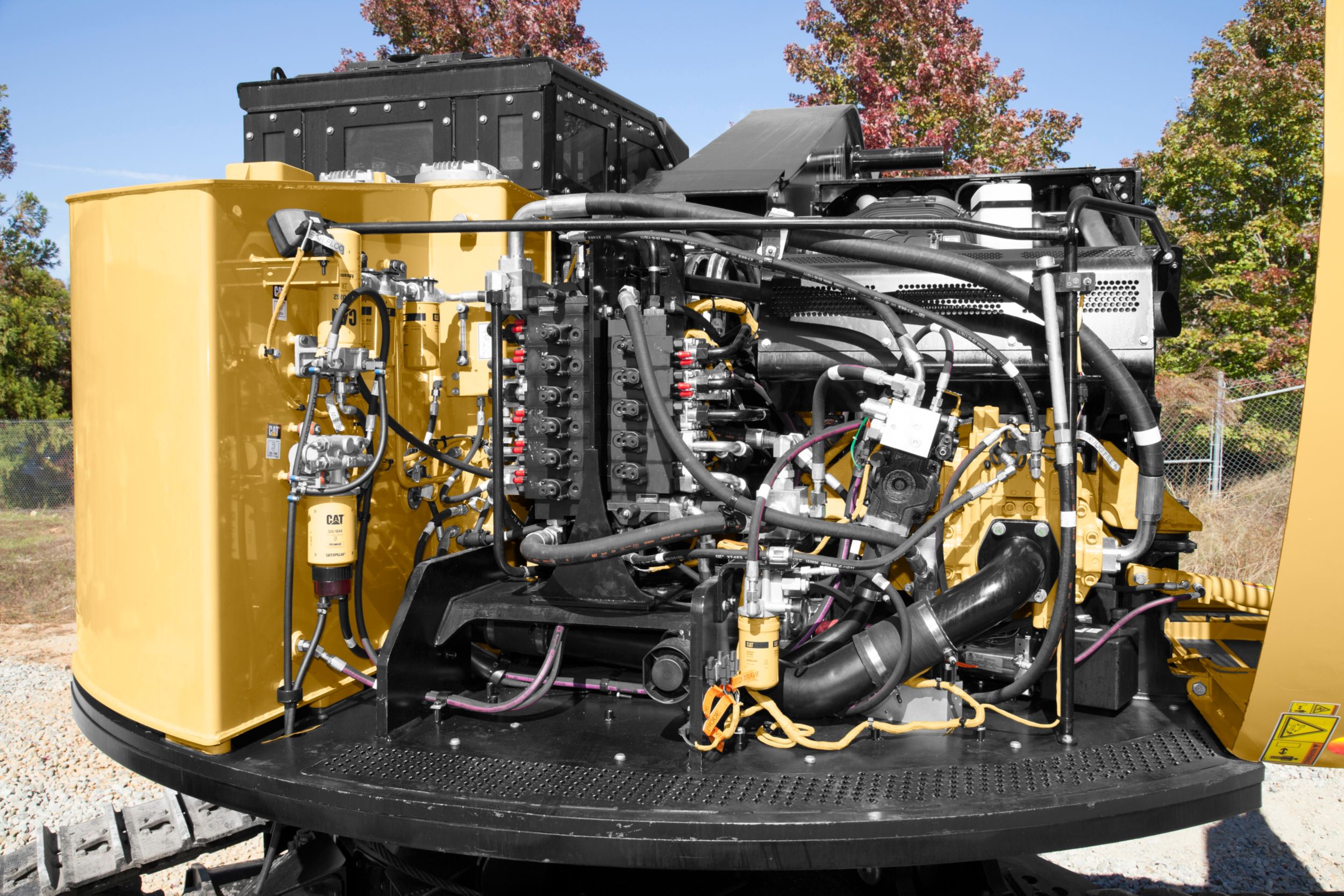 Powerful hydraulic system combined with a powerful boom and stick maximize productivity.
Electric Hydraulic Oil Fill Pump
An easy accessible service wand allows hydraulic oil to be pumped through the hydraulic filtering system and into the tank. This reduces maintenance downtime and helps to maintain oil cleanliness requirements.
Variable Displacement Pump
521B track feller bunchers are equipped with variable displacement pumps for travel and implement functions. Hydraulics for dangle harvesting or processor heads are available for all models.
Cat Hydraulic Oil
Provides maximum protection against mechanical and corrosive wear in all hydraulic systems. Its high zinc content reduces wear and extends pump life. Biodegradable hydraulic oil (HEES) is also available from your Cat dealer and provides an environmentally-sound alternative to mineral based oils.
ToughGuard™ Hoses
Abrasion resistant hoses along the boom and stick provide strength and flexibility. The ToughGuard cover consists of a thin layer of UHMW polyethylene bonded to the rubber cover, providing exceptional abrasion resistance.
Operator Station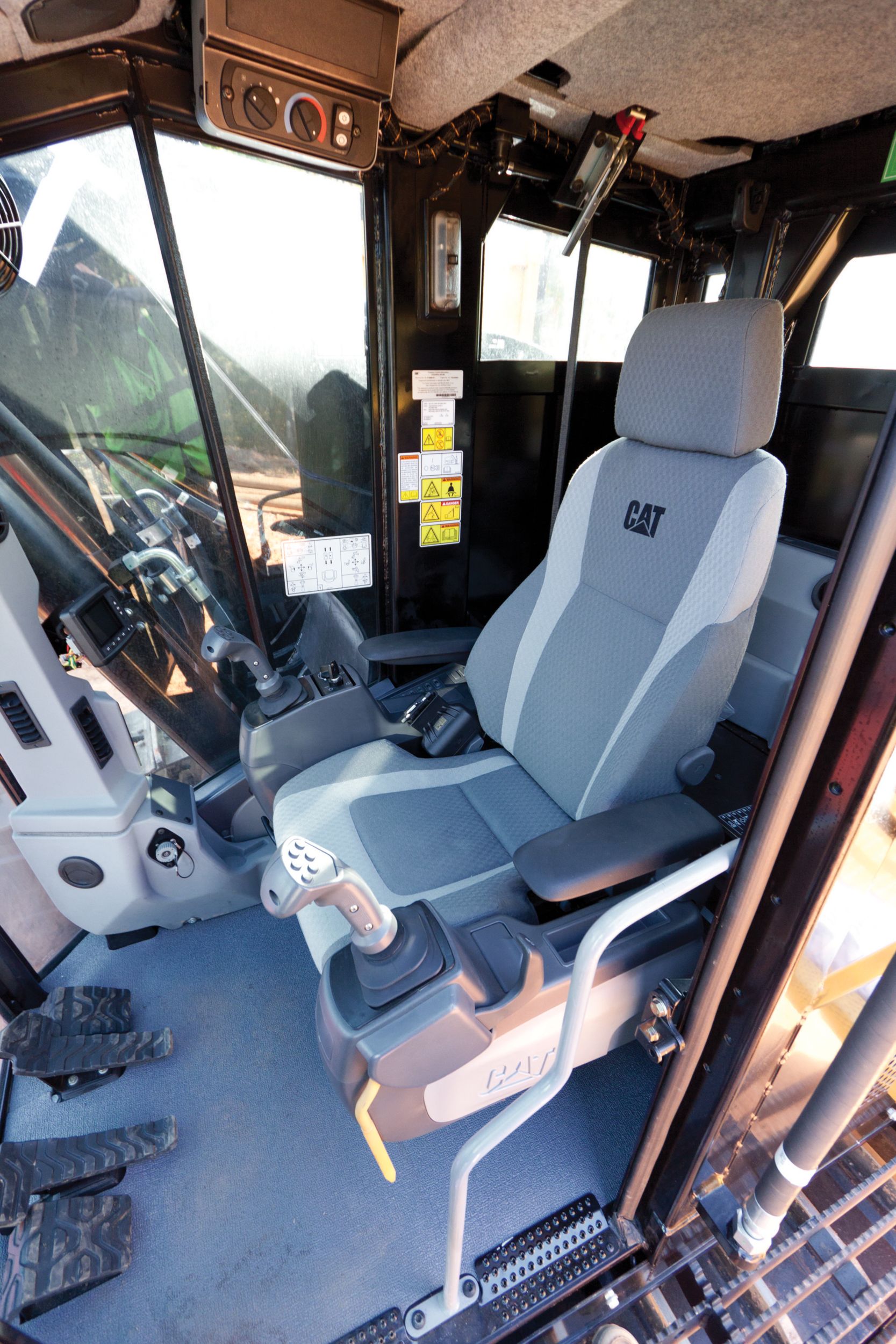 Superior comfort and visibility.
Operator Comfort
The operator station is designed with joysticks and an air ride seat, reducing operator fatigue and providing easy operation. An HVAC system with updated air ducts provides better cooling and heating. A large side window with side screen allows fresh air into the cab, and an isolated mounted cab and engine reduces noise levels and vibration. Ergonomically located pedals with side-by-side foot rests provide operator comfort while operating machine travel.
Visibility
The cab design optimizes post structures and window placement to provide excellent operator visibility to front, sides and rear. A large polycarbonate skylight provides excellent upward visibility.
Safety
The standard 32 mm (1.25 in) thick "Margard" front window maximizes operator protection. All purpose built forestry cabs meet FOPS/ROPS/OPS/WCB, OR-OSHA requirements. The skylight provides an alternate escape hatch.
Monitor
The IQAN MD3 display allows the operator to continuously monitor the operating system of the machine. The monitor has been downsized slightly to improve the operator's line of sight out the right front corner of the cab. The IQAN control system allows the operator to adjust all control parameters.
Electrical System
The B Series track feller bunchers feature dual in-cab 12 volt power points and one 24 volt power point. Power is provided by two 12 volt maintenance free batteries and 95 amp alternator. An optional cold weather starting attachment may be selected to provide two additional batteries and HD starter cables.
Undercarriage
Heavy duty forestry undercarriage.
Undercarriage
The 521B Series machines utilize larger 330 size components providing extended life and reduced O&O costs.
Travel Motor
The proven final drives and travel motors provide up to 31 978 kg (70,500 lb) of tractive effort as standard on the 521B, giving excellent traction and power to the ground. Three (3) travel speed range selections are standard.
Track Guards
All models feature full length track guards to maximize shoe support in all types of terrain.
Carbody
The 521B model features a welded track frame to carbody design with a fixed gauge, simplifying and reducing carbody weight. The 521B provides maximum ground clearance and a smooth carbody under-surface to resist snagging on debris or large obstacles. The precision welded track frames reduce flexing and increase the durability of rollers and track links throughout the life of the machine.
Carrier Rollers
B Series models offer a choice of either standard single flange carrier rollers for moderate terrain and warm climates or star carrier rollers for severe terrain and cold climate applications. Nine bottom track rollers are used per side.
Boom and Stick
Maximum reach and lift capacity.
Boom and Stick
The track harvester configuration delivers the same high performance with 4000 kg (8,800 lb) of bare pin lift capacity and 9.9 m (32 ft 6 in) of maximum reach.
Sustainability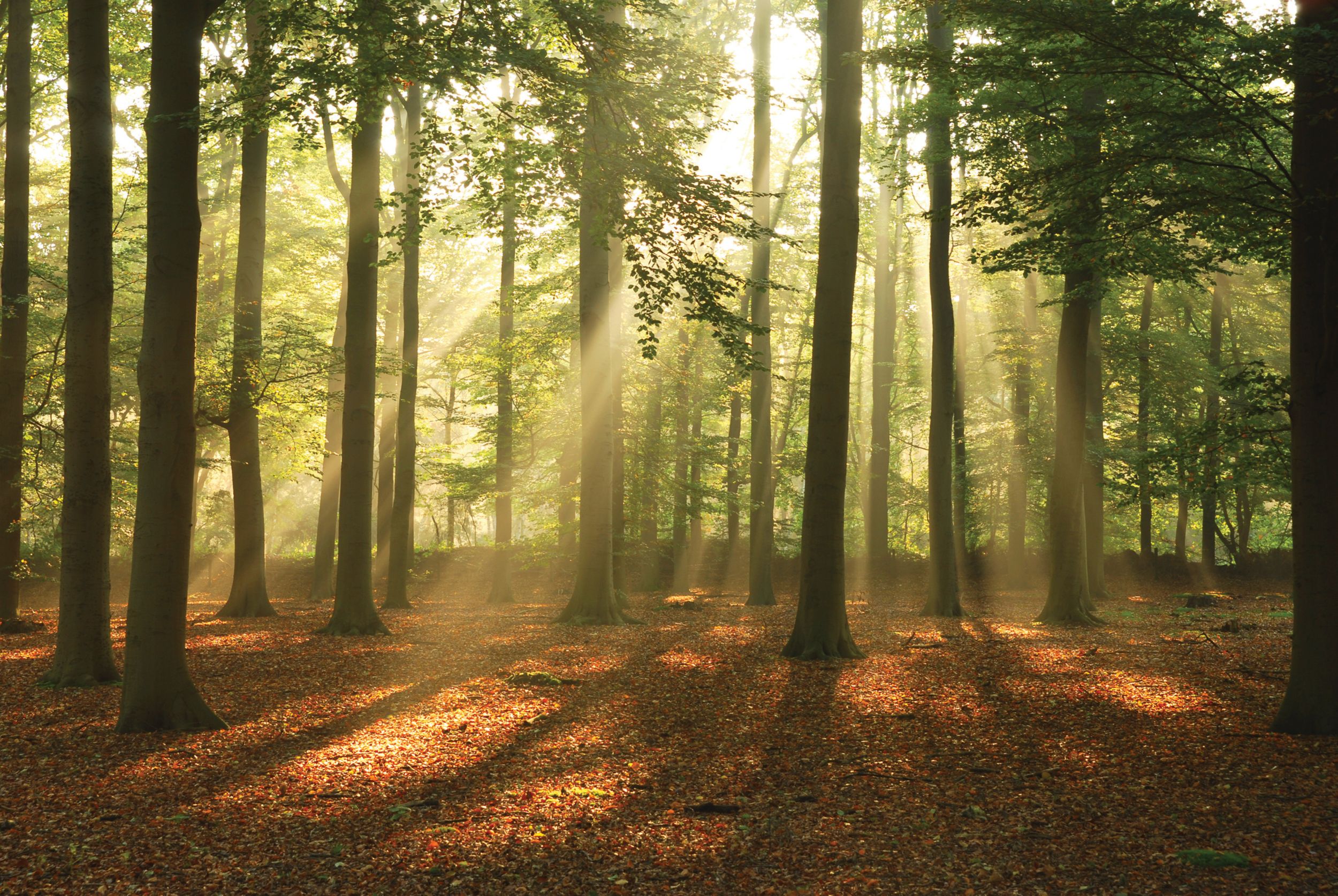 Maximum efficiency and productivity while conserving natural resources.
The B Series track feller bunchers are designed to maximize efficiency and productivity while conserving natural resources.
The C9 ACERT engine meets all current U.S. EPA emission standards.
The IQAN control system automatically adjusts the Flexxaire fan blade angle, reducing horsepower demand and lowering fuel consumption.
Major structures and components are built to be rebuilt, reducing waste and replacement costs.
Serviceability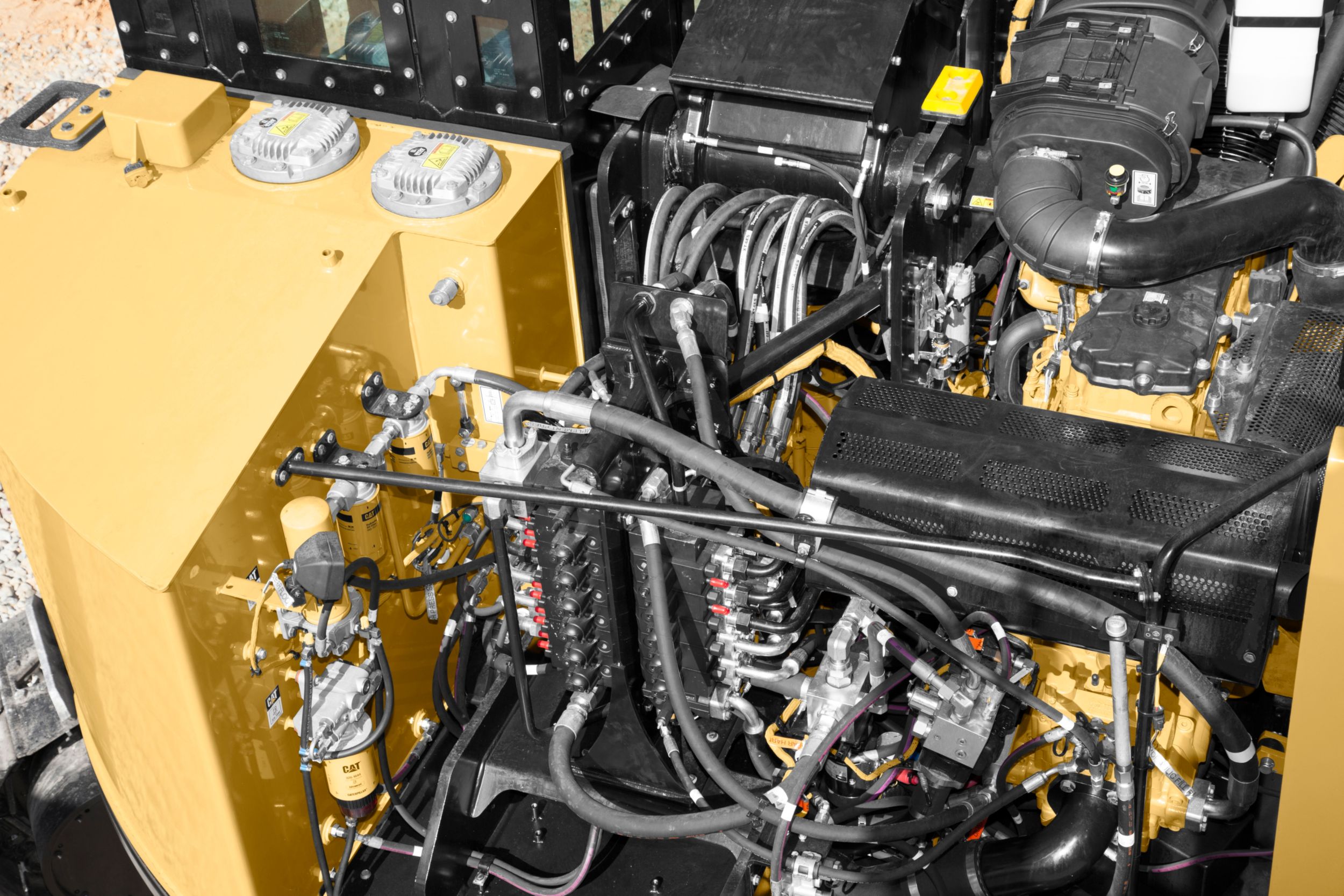 Easy servicing and extended service intervals.
Extended Service Intervals
Caterpillar service and maintenance intervals have been extended to reduce machine service time, increase machine availability and reduce operating costs. Hydraulic oil change intervals can be extended from 2,000 hours to 4,000 hours. Engine coolant change intervals are 12,000 hour with Cat Extended Life Coolant/Anti-freeze. Regularly scheduled maintenance extends machine service life and lowers overall operating costs. 500-hour oil change interval reduces overall maintenance costs.
Flexxaire Fan
Standard Flexxaire fan automatically adjusts the fan blade pitch to optimize cooling and reduce fuel consumption. The reversing purge debris cycle frequency and duration can be set by operator in the cab to suit varying application conditions.
Clam-Shell Service Door
The hydraulically actuated clam-shell service door provides easy and quick access, reducing maintenance downtime.
Customer Support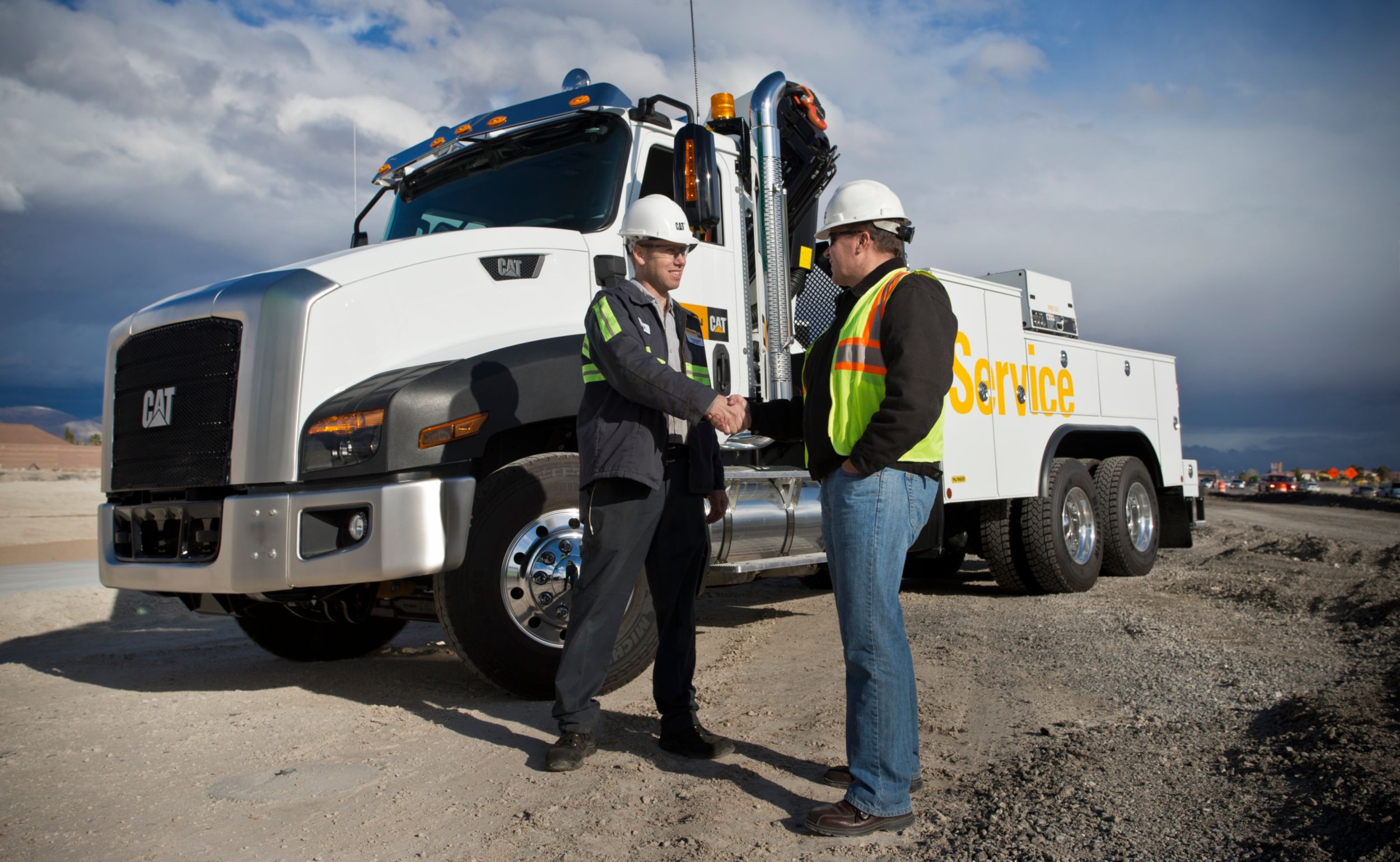 Count on your Cat dealer.
Caterpillar is known the world over for the quality of customer support from its dealer network - the industry's best. No matter where you are, the expertise of a Cat dealer is always nearby. Your local Cat dealer is your forestry consultant who can recommend the machines, work tools and services to maximize your operation and provide the support to keep you at top productivity.
24-hour parts availability, where and when you need them, to minimize expensive downtime.
Remanufactured parts that carry the same warranty as new parts at a reduced cost.
Operator training to get the most out of your Cat equipment.
Field services to provide on-site help when needed.
Timely repair and replacement services.
Customer Support Agreements to lower your operating costs.
State-of-the-art diagnostic programs, such as S·O·SSM oil analysis, inspection services and trend reporting to help avoid unscheduled repairs.
Financing programs for buying, renting or leasing Cat equipment.
Cat Access Account, a fast and convenient way to pay for or rent anything offered at any Cat dealer or The Cat Rental Store.
Cat Insurance to cover equipment losses from theft, collision, flood, upset or overturn, fire, vandalism and more.
Product Link™ to manage your equipment fleet through remote monitoring.
Cat Certified Rebuild to get a second life from your equipment.
For more information on Cat products, dealer services and industry solutions, visit www.cat.com.
ELECTRICAL

24 volt electrical system
Two 12 volt maintenance free batteries with 950 CCA
95 Amp alternator
IQAN programmable controls
MD3 monitor display screen

24 volt electrical system
Two 12 volt maintenance free batteries with 950 CCA
95 Amp alternator
IQAN programmable controls
MD3 monitor display screen
GUARDS

Hydraulically actuated hinged engine enclosure with warning alarm
Engine fan guard
Bottom guards
Isolation mounted cab and engine
Heavy duty radiator guard door

OPERATOR ENVIRONMENT

OPS/FOPS/ROPS/WCB/OR-OSHA certified cab
Dual joystick control
Reverse slope windshield
Air ride seat
Skylight - alternate escape hatch
Top escape hatch
76.2 mm (3 in) retractable seat belt
DIN mount radio ready with speakers
Operator sound suppression to standards
Travel alarm
Cup holders (2)
Two 12 volt and one 24 volt power outlets
Front window, 32 mm (1.25 in) thick Margard
Positive filtered ventilation, pressurized cab with bi-level air conditioner, heater and defroster with manual control
Left side fresh air window with screen
Forced air fan
Washable floor mat
Neutral lever (lockout) for all controls

OPS/FOPS/ROPS/WCB/OR-OSHA certified cab
Dual joystick control
Reverse slope windshield
Air ride seat
Skylight - alternate escape hatch
Top escape hatch
76.2 mm (3 in) retractable seat belt
DIN mount radio ready with speakers
Operator sound suppression to standards
Travel alarm
Cup holders (2)
Two 12 volt and one 24 volt power outlets
Front window, 32 mm (1.25 in) thick Margard
Positive filtered ventilation, pressurized cab with bi-level air conditioner, heater and defroster with manual control
Left side fresh air window with screen
Forced air fan
Washable floor mat
Neutral lever (lockout) for all controls
POWER TRAIN

C9 ACERT engine meets U.S. EPA emission standards
Variable travel speed (3 ranges)
Under hood primary air filter
43° C (109° F) degree ambient temperature cooling package: - Aluminum core ATAAC and side-by-side radiator and oil cooler - Removable debris screen - Swing out A/C condenser
Electric fuel priming pump
Fuel water separator

C9 ACERT engine meets U.S. EPA emission standards
Variable travel speed (3 ranges)
Under hood primary air filter
43° C (109° F) degree ambient temperature cooling package: - Aluminum core ATAAC and side-by-side radiator and oil cooler - Removable debris screen - Swing out A/C condenser
Electric fuel priming pump
Fuel water separator
UNDERCARRIAGE

Track roller guards with access holes
Hydraulic track adjusters
Double flange track rollers
GFT80 Lohmann final drives
Cat 330 size undercarriage components
Nine (9) track rollers and two (2) carrier rollers per side
Welded, non-leveling carbody

Track roller guards with access holes
Hydraulic track adjusters
Double flange track rollers
GFT80 Lohmann final drives
Cat 330 size undercarriage components
Nine (9) track rollers and two (2) carrier rollers per side
Welded, non-leveling carbody
HYDRAULICS

Dedicated fixed displacement pilot pump
Dedicated variable displacement pumps for track and implement functions
325 EX swing drive and swing motor
Electric hydraulic oil fill pump
265 L (70 gal) hydraulic tank

ANTIFREEZE

50% concentration extended life coolant

50% concentration extended life coolant
OTHER STANDARD EQUIPMENT

Heavy duty hood enclosure
Flexxaire fan
Vandalism protection
Spare hose storage area
Grease gun bracket and storage area
856 L (226 gal) fuel tank
LINKAGES

Harvester Long
Omission - Linkage

HYDRAULICS
Harvester
TRACK SYSTEMS

610 mm (24 in) SG pads, clipped corners, with mud/snow reliefs
711 mm (28 in) SG pads, clipped corners, with mud/snow reliefs
711 mm (28 in) DG pads, clipped corners, with mud/snow reliefs
914 mm (36 in) Tri-track, clipped corners, with mud/snow reliefs
Star Carrier Rollers
Standard Carrier Rollers

OTHER EQUIPMENT

Lighting Gp-HID, replaces certain standard lights
Heavy Counterweight
Starting Aid, Cold Weather - includes two additional batteries
Starting Aid, Arctic - includes engine and hydraulic oil Arctic heater

FIELD INSTALLED ATTACHMENTS

Skylight, peaked, removable

Skylight, peaked, removable