Designed for longevity and easy access to components, the MD6640 is favored by drillers for dependability and serviceability. Adding to its productivity are smart features such as a simple hydraulics system, reliable electrical in all weather conditions, quick pipe changes, and angle hole drilling to 25° in 5° increments. Efficient and comfortable cab is designed for maximum operator productivity. Additionally, vibration and noise are minimized by the use of proven programmed drill control option with the cushioned centralizer and shock sub.
Specifications
| | |
| --- | --- |
| Bit Load | up to 64 000 kg (up to 141,096 lb) |
| Hole Diameter | 244 - 406 mm (9.6 - 16 in) |
| Engine | AC Induction Motor - Dual Shaft 522-746 kW (600 hp) |
| Multi-Pass Hole Depth | Up to 85.3 m (280 ft) |
| Single-Pass Hole Depth | 18.3 - 21.3 m (60 - 70 ft) |
| Working Weight | 154000.0 kg |
Machine Service & Support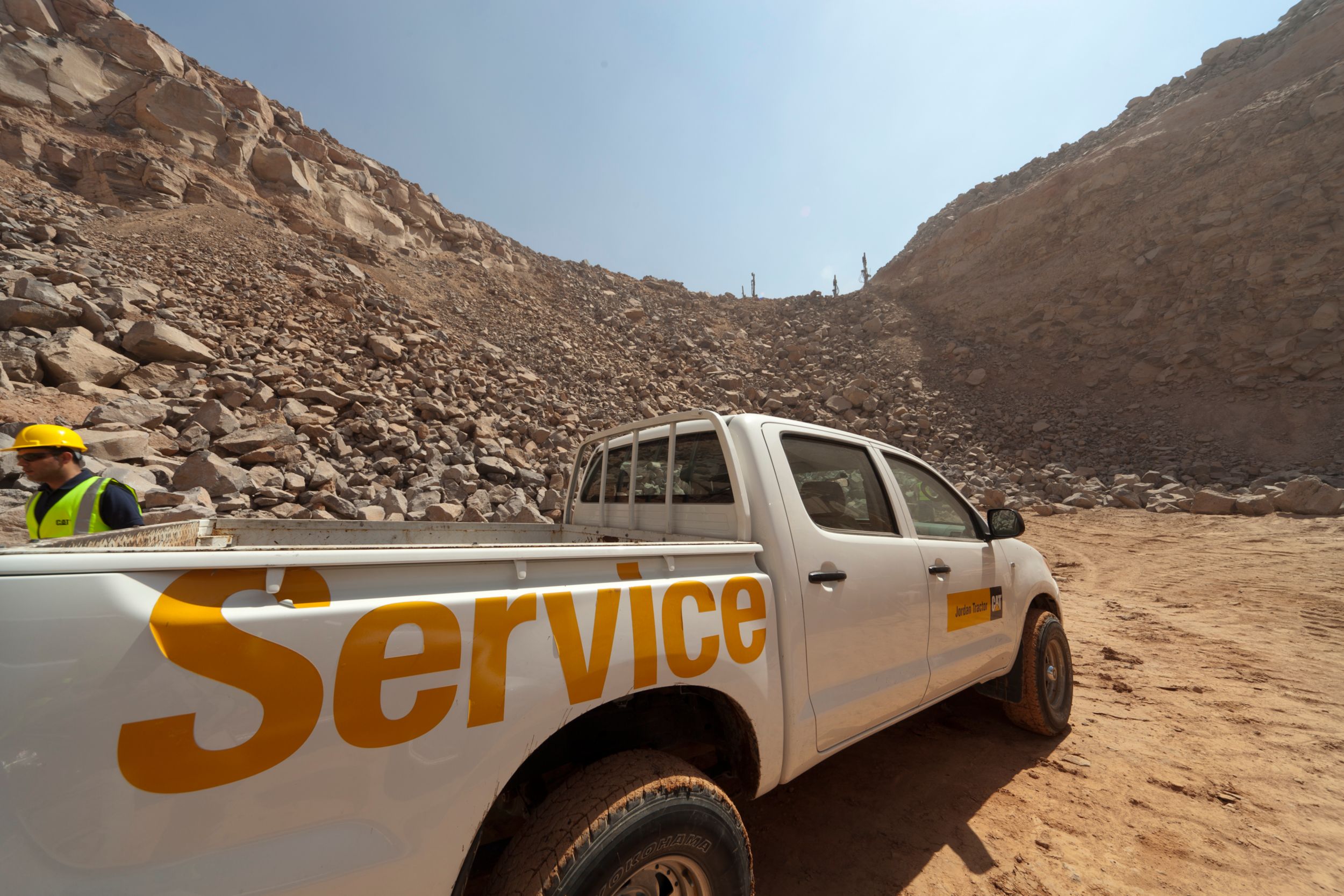 Caterpillar factory-trained service engineers are available throughout the world to provide our customers with the support necessary for meeting their production requirements.Our service engineers have the knowledge and experience to bring a successful result to the most demanding projects. In addition, they are backed by Caterpillar's team of engineers, who have design-based knowledge not available from other sources.
Customized Training
Caterpillar provides customized on-site and/or classroom training for rotary drill operators and mine operation supervisors with the goal of developing internal training competency for the customer. The comprehensive training package is designed in module form to target key production issues specific to a given customer's operation.Cat product trainers have years of experience with hands-on and classroom training, offering the necessary skills to implement changes on all aspects of operation, machine management and maintenance. In addition, Caterpillar utilizes cutting-edge technologies to improve knowledge retention, increase training efficiency and create a safer learning environment via machine simulation. Around the world, Caterpillar provides total training solutions and support.
Safety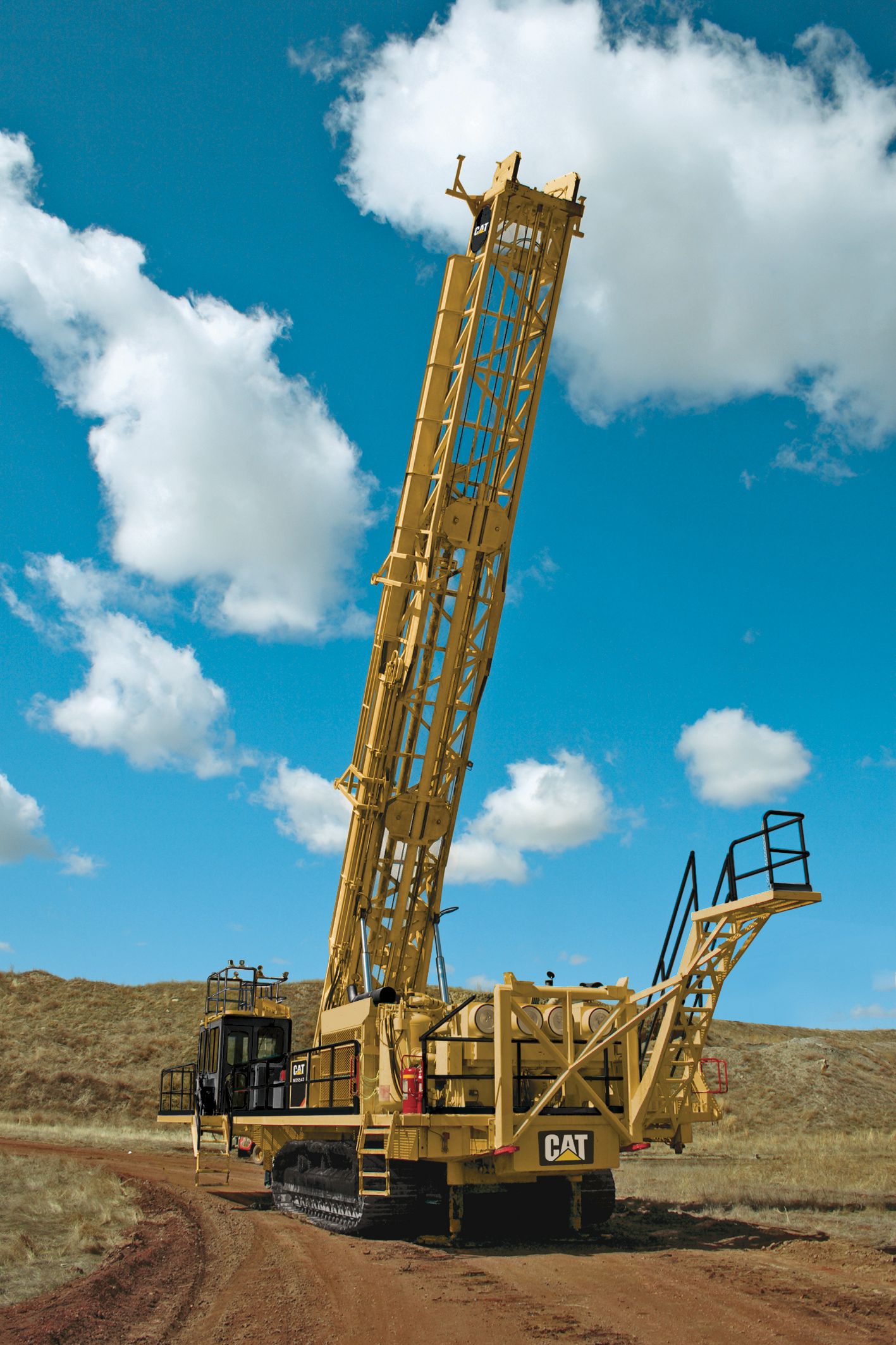 Our goal is to provide a safe workplace while producing products that exceed the needs of our customers and shareholders. As a responsible corporate citizen, we commit to the safe manufacture, installation and operation of our products.We will accomplish this goal through coordinated efforts and accountability at all levels of our organization. Cat rotary drills improve the safety of mine operations in many ways, such as reducing opportunity for injury during pipe change out via the hydraulically operated break-out wrench and providing a safe, environmentally controlled operator cabin.