The PS150C HW Pneumatic Roller offers high compaction performance, speed and gradeability to maximize productivity while providing exceptional reliability and durability. Based upon the industry-proven reputation of Cat® Pneumatic Compactors, the PS150C HW establishes new standards for productivity and reliability in the asphalt compaction industry. Durable Cat powertrain, field-proven hydraulic systems and the world's largest and most dedicated dealer support system ensure the PS150C HW will provide maximum utilization.
Cat® 3054C Turbocharged Diesel Engine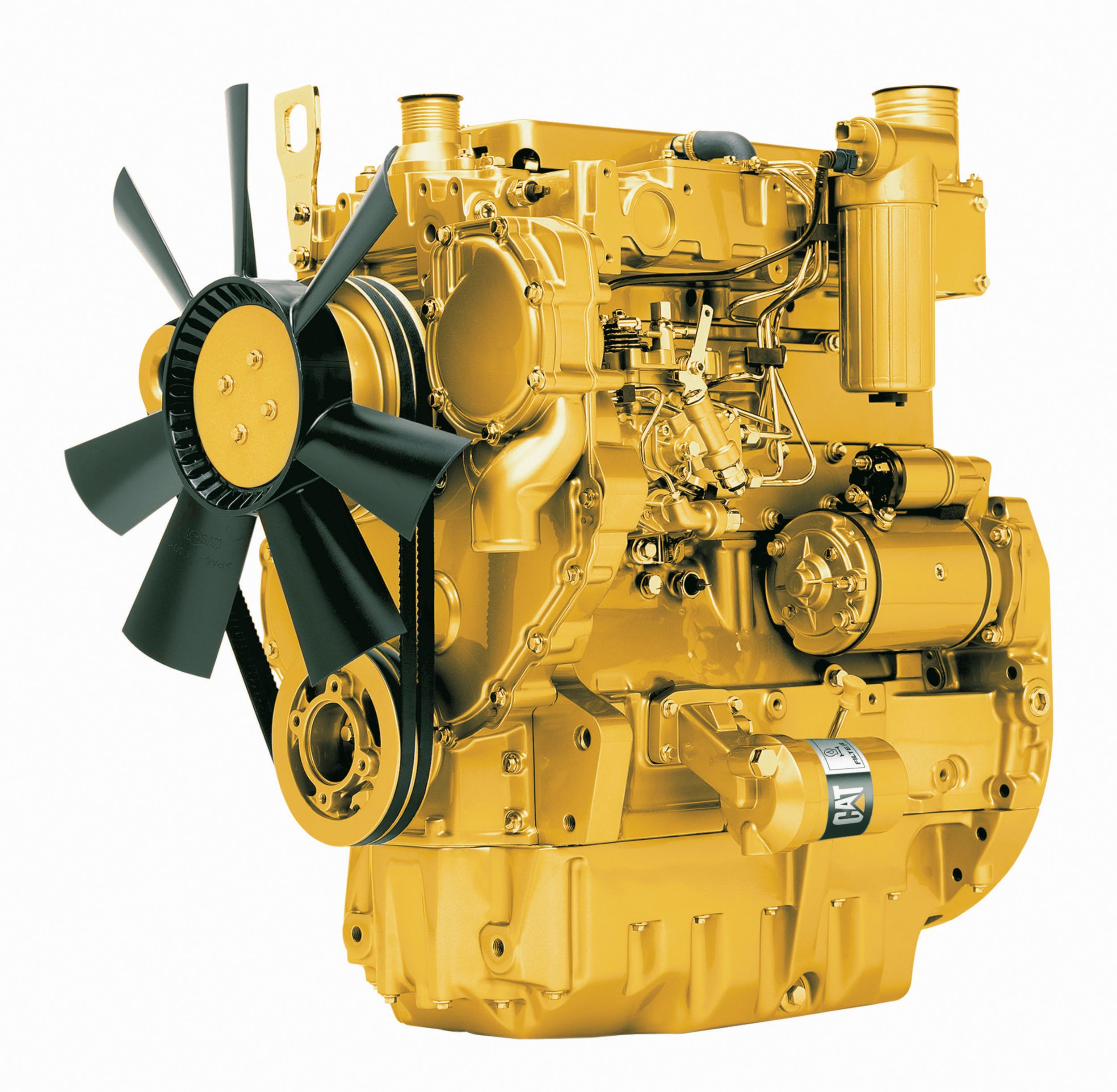 Industry-proven Cat® technology designed to provide unmatched performance, reliability and fuel economy with ample power for the most demanding jobs.
Excellent Fuel Efficiency
Turbocharged engine provides 75 kW (100 hp) of gross power. Mechanically controlled direct injection provides excellent fuel efficiency.
Combustion Chamber
Highly-efficient combustion chamber increases power while lowering fuel consumption, engine emissions and noise.
Meets Standards
The engine meets U.S. Tier 2 emission standards.
High Displacement-To-Power Ratio
High displacement-to-power ratio ensures long life and provides outstanding reliability and durability.
Large Oil Cooler
Large oil cooler reduces oil deterioration and varnishing of internal components.
Fuel Injection System Protection
Combination fuel filter and water separator offers superior protection for the fuel injection system.
Standard Oil Change
500 hour oil change interval is standard.
Propel System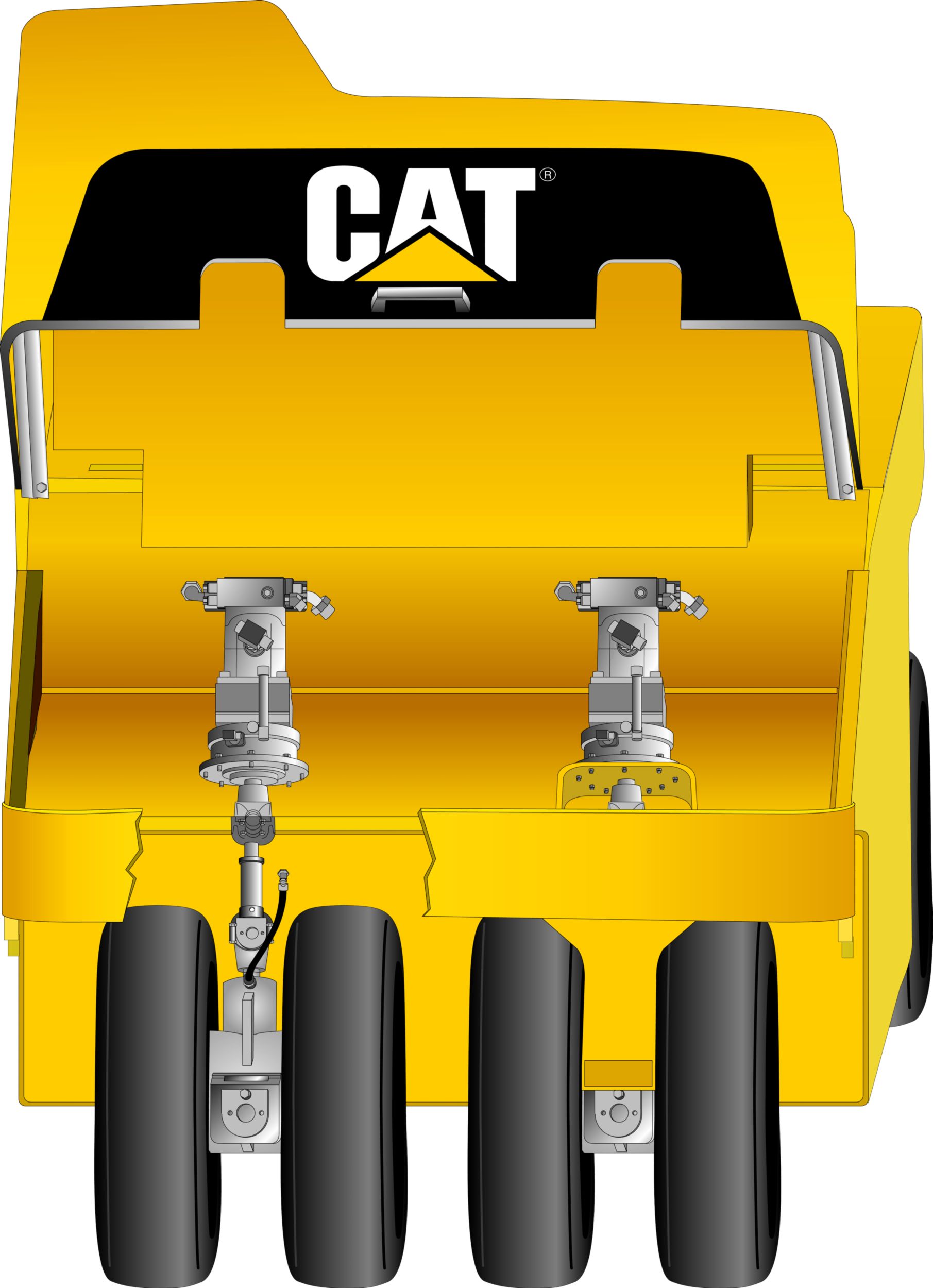 Hydrostatic propel system combines smooth stops and starts with plenty of torque.
Smooth Starts And Stops
Power transmission with drive line provides smooth starts and stops - no chains are used.
Hydrostatic Transmission
Hydrostatic transmission provides primary braking - no brake shoes or pads to service.
Easy Serviceability
Easy serviceability to all drive components.
Limited Contamination And Damage
Hydraulic motors, secondary brakes and drive lines are positioned high inside the machine frame, limiting contamination and damage.
Two Speed Ranges
Two speed ranges provide job site mobility and traction capability to suit working conditions.
Extended Drive Train Life
Remote drive train flushing system provides cool hydraulic oil to the brakes and axles to provide extended drive train life.
Operator's Station
Operating ease and comfort promote all-day productivity.
Easy Maneuvering
Exceptional all-around visibility provides easy maneuvering.
Lasting Comfort
Adjustable, cushioned seat provides lasting comfort.
Enhanced Mobility And Visibility
Flat platform enhances operator's mobility and visibility.
Streamlined Gauges
Streamlined gauges keep operator informed of engine systems and machine status.
Simplified Operation
Single lever propel control simplifies operation.
Standard Operator's Station Equipment
Standard equipment includes Roll Over Protective Structure (ROPS) and a 75 mm (3") wide retractable seat belt.
Rotating Operator's Station (Optional)
Optional rotating operator's station allows operator to swivel control console from left side to right side.
Tire Overlap/Wheel Oscillation
Tires overlap and wheels oscillate for maximum compactive effort with each pass.
Full-Width Coverage
Front and rear wheels paths overlap 13 mm (0.5") to provide full-width coverage of 1743 mm (69") and 2134 mm (84") with 11-wheel option.
Uniform Compation
Front and rear wheel bolsters oscillate ±4.4 degrees to allow uniform compaction across entire rolling width. (Note: With the 11-wheel option, oscillation angle on outside rear wheels is zero degrees up and 4.4 degrees down.)
Wheel Oscillation
Wheel oscillation helps ensure excellent bonding of longitudinal asphalt joints.
Heavy Weight Package
Provides maximum machine versatility and utilization, while enhancing productivity.
Increased Versatility
Maximum operating weight of 17 137 kg (38,000 lb) increases versatility for working on thick lifts.
Increased Ground Contact Pressures
Maximum weight per wheel of 1920 kg (4,220 lb) provides increased ground contact pressures for thick lifts and harsh mixes.
Ballast (Optional)
Ballast (optional) provides an additional 6168 kg (13,600 lb) of steel ballast for increased versatility.
Load Compensating Valves
Load compensating valves provide increased torque to the propel motors for working on grades and on tough underfoot conditions.
Quick Maneuverability
Maximum travel speed of 25.6 km/h (15.9 mph) provides quick maneuverability around the job site.
12-Ply Tires
12-ply tires are standard with the heavy weight option.
Serviceability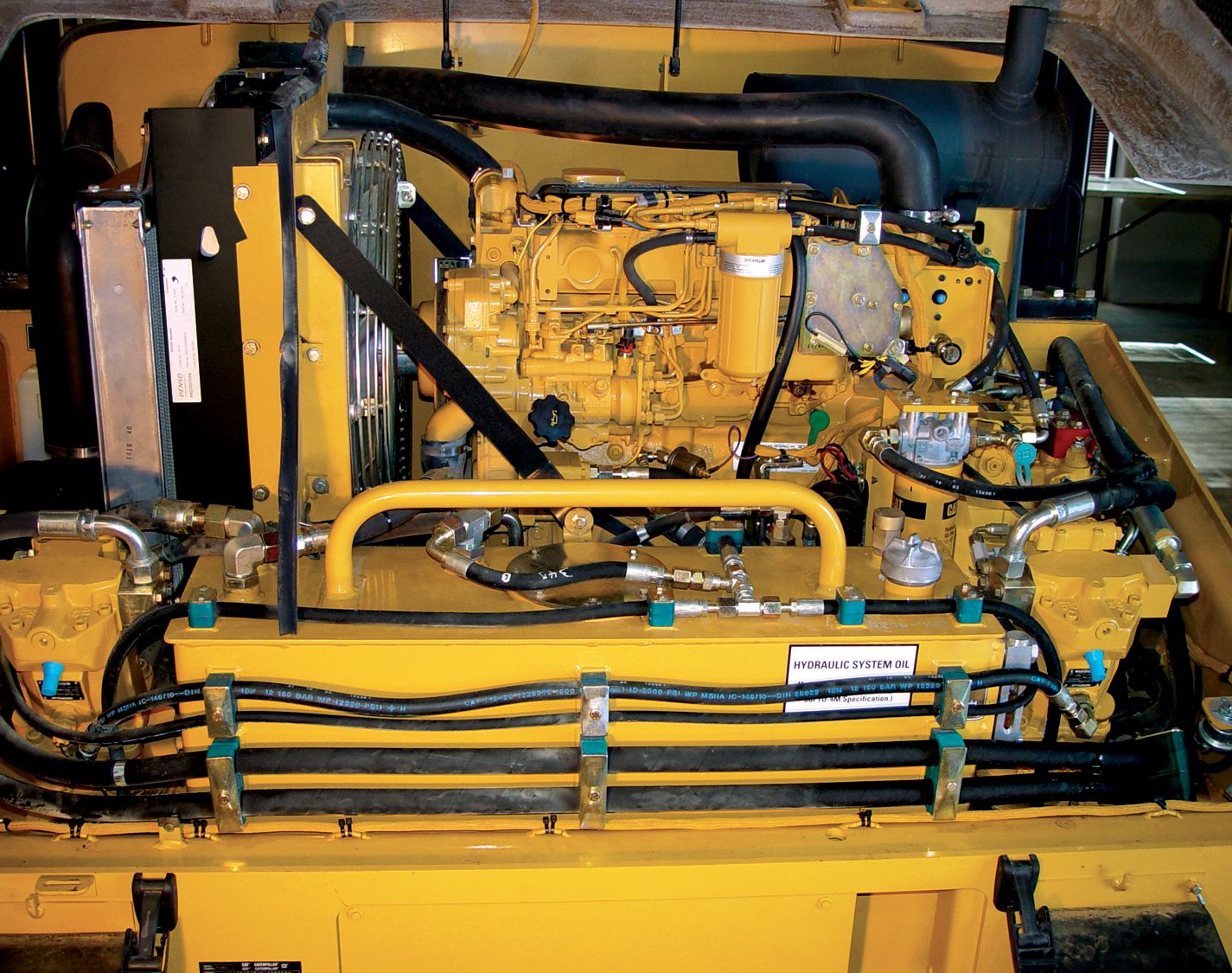 Easy, ground-level access provides convenient and quick service.
Large Engine Enclosure Pivots
Large engine enclosure pivots upward for access to engine, cooling package and filters.
Single-Point Access
Single-point access to all engine service points and filters is through the engine enclosure.
Rear Engine Access
Engine access at rear provides oneside, ground level, walk-up service.
Ensured Electrical System Integrity
Nylon braided wrap and all weather connectors ensure electrical system integrity.
Simplified System Diagnosis
Quick-connect hydraulic test ports simplify system diagnosis.
Remote Mounted Drains
Remote mounted drains for fuel, hydraulic and cooling systems allow collection of fluids.
Standard Oil Change
500 hour oil change interval is standard.