Durable field-proven power train and vibratory systems and the world's largest and most dedicated dealer support system ensure the CS533E Soil Compactors will provide maximum utilization. The operator's station provides a spacious and comfortable work environment that allows simple and productive operation. Good service access and long service intervals minimize maintenance time and increases productive work time.
Engine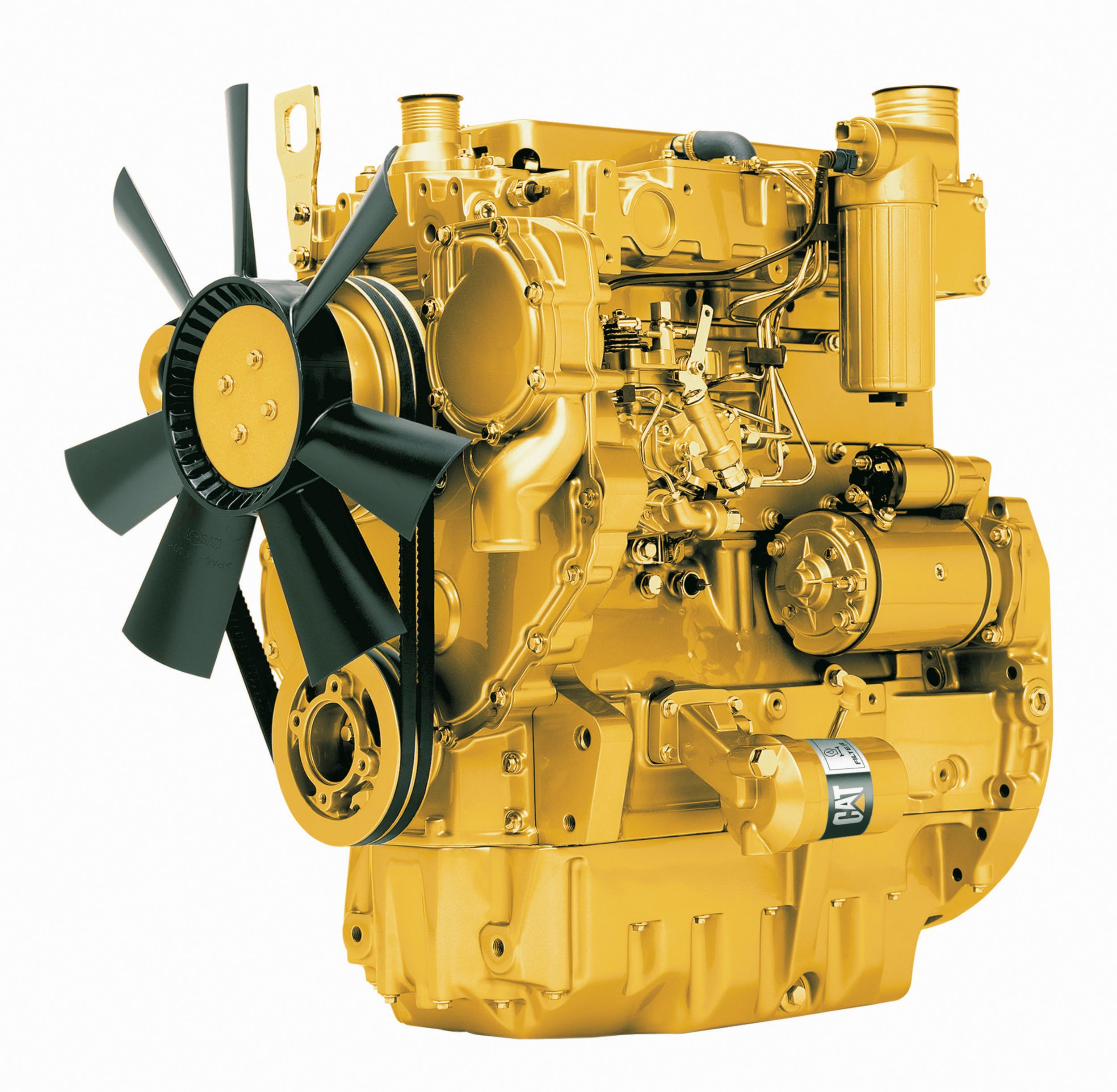 Cat® 3054C turbocharged electronic diesel delivers 97 kW (130 hp) and is built for performance and reliability without sacrificing fuel economy.
Turbocharged Air-to-air Aftercooling
The turbocharged air-to-air aftercooling provides improved fuel economy by packing cooler, denser air into cylinders for more complete combustion of the fuel and lower emissions.
Direct-Injection of Fuel
The direct-injection of fuel provides maximum efficiency.
Cross-flow Cylinder Head
The cross-flow cylinder head improves air flow into cylinder which increases power while lowering fuel consumption, engine emissions and noise.
Oil Pump
A low-mounted oil pump allows for quick start-up-lubrication.
Large Oil Cooler
A large oil cooler reduces oil deterioration and varnishing of internal components. Allows for 500 hour engine oil change intervals.
Meets Emission Control Standards
The engine meets U.S. EPA Tier 2 and European EU Stage II emissions control standards worldwide.
Vibratory System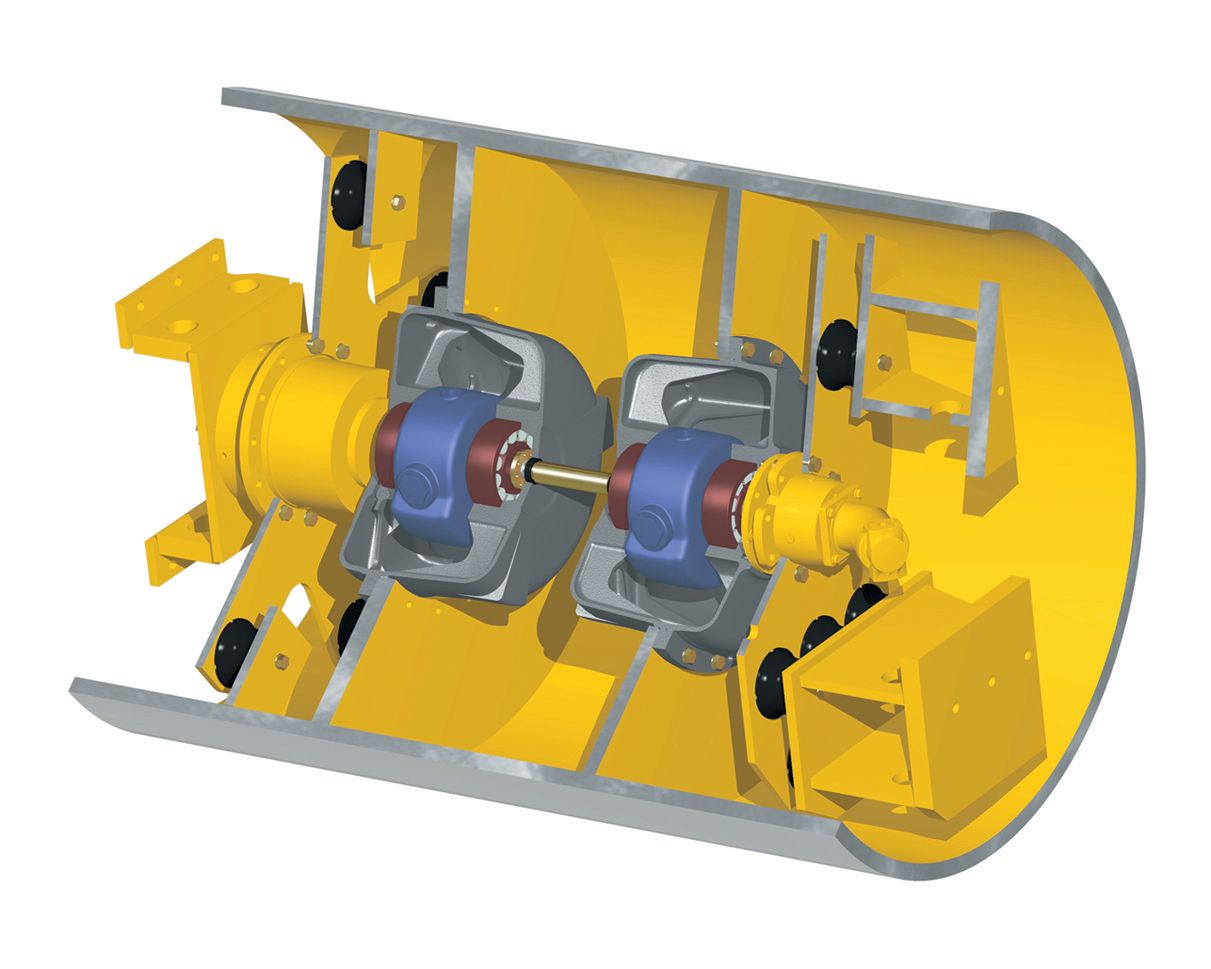 The pod-style vibratory system delivers superior compactive force while offering serviceability advantages.
Pod-style Weight Housings
The pod-style weight housings are assembled and sealed at the factory to ensure cleanliness, longer bearing life and easier field exchange or service.
Dual Amplitude
Dual amplitude works efficiently in a wider range of applications. High or low amplitude is selected from the operator's station.
Heavy-duty Bearings
Large heavy-duty bearings for the eccentric weight shaft are designed for high compactive forces.
Vibratory Bearing Lube Service
3 year/3000 hour vibratory bearing lube service interval reduces maintenance.
Isolation Mounts
Heavy-duty isolation mounts allow more force to be transmitted to the ground and less vibration to the drum yoke.
Proprietary Eccentric Weights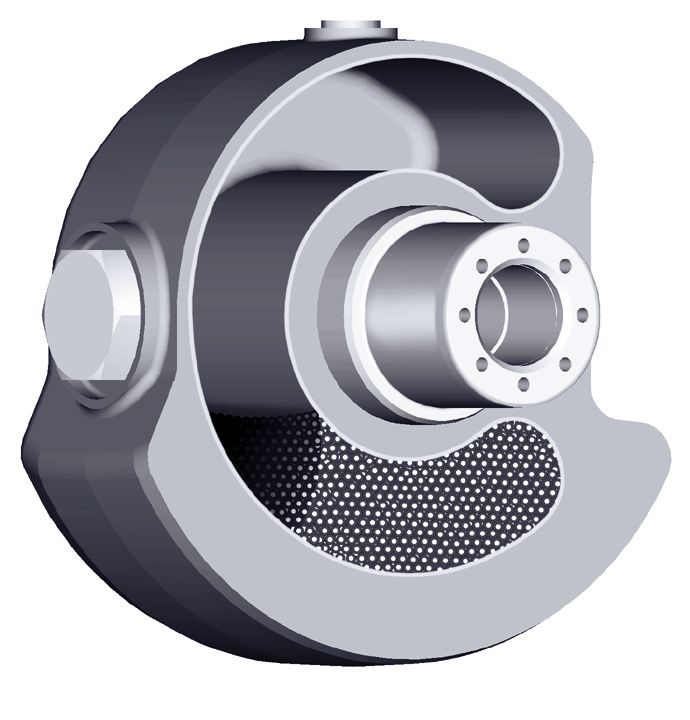 The proprietary eccentric weights on the CS533E provide reliable dual amplitude selection and the innovative design ensures precise performance.
Positive Amplitude Selection
The positive amplitude selection is accomplished when the steel shot is repositioned inside the hollow eccentric weight. Direction of the weight shaft rotation determines amplitude level.
Simplified Control
There is simplified control from the operator's station with a selection switch on the operator's console.
High Reliability
The weights are highly reliable since there is no chance of the high-strength spherical steel shot wedging together. System reliability is superior to swinging mechanical weights and is also quieter during starts and stops.
Long Service Life
The proprietary eccentric weights have a longer service life because there are no heavy weights to slam together and no metal fragments to contaminate the bearing lubrication system.
Dual Pump Propel System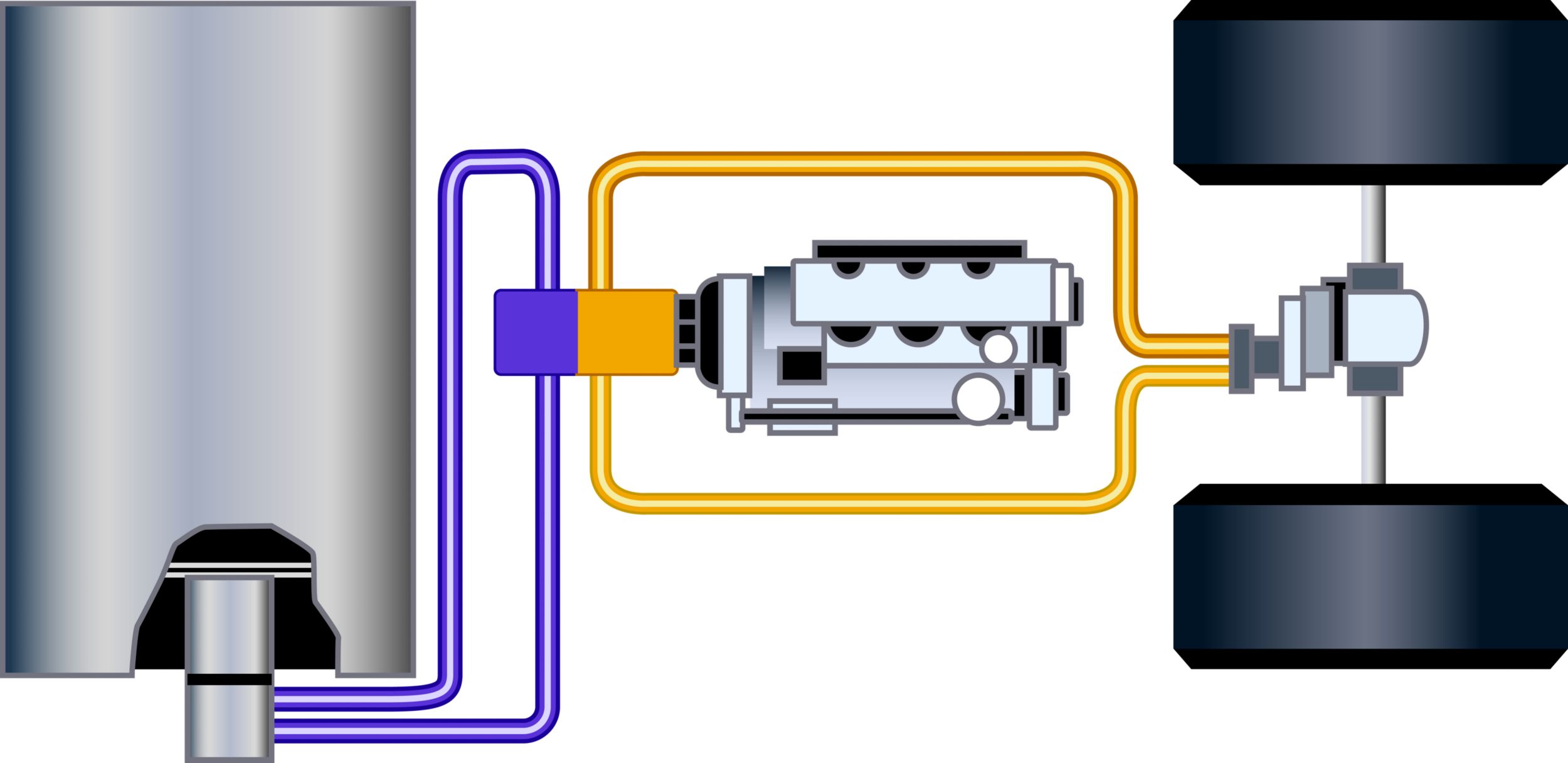 The dual pump propel system provides high tractive effort and gradeability for outstanding productivity in tough applications.
Propel Pumps
The dual propel pumps provide separate, balanced hydraulic flow to the rear wheel axle and the drum drive motors. Ample power is provided for compacting on moderate slopes and increases tractive effort in loose or poor underfoot conditions.
Limited Slip Differential
Limited slip differential provides balanced tractive effort and smooth torque transfer to both rear wheels.
Two Speed Ranges
There are two speed ranges for versatile operation. Low speed range for vibratory operation and maximum torque when climbing grades. High speed range moves the machine quickly over longer distances.
Flushing Valves
The flushing valves in each propel circuit help keep hydraulic oil cool and clean for maximum system efficiency.
Operator's Station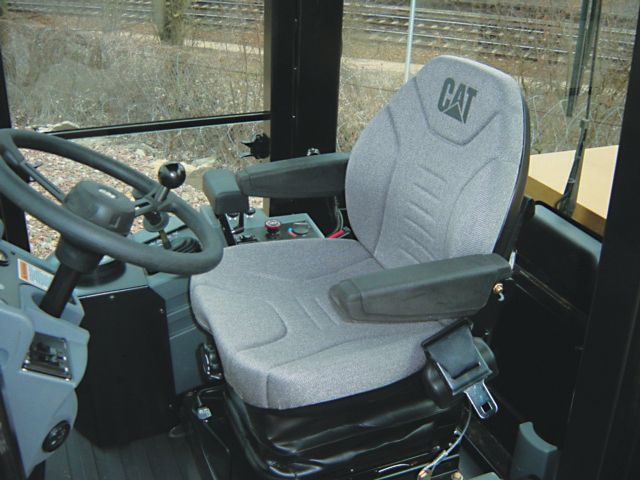 The operator's station is ergonomically designed for maximum operator productivity while offering excellent visibility and unmatched comfort.
Single Lever Control
A single lever control for propel and vibratory On/Off provides simple and low effort operation. A padded adjustable wrist rest provides comfort.
Comfortable and Durable Seat
A comfortable and durable seat has adjustable fore/aft position, bottom cushion height, suspension stiffness and flip-up arm rests with a 76 mm (3") wide retractable seat belt.
Operator's Station
Isolated operator's station with four heavy-duty rubber mounts limits machine vibration transmitted to the operator's station.
Rubber Floor Mat
A rubber floor mat provides sure footing and helps further isolate the operator from machine vibration and noise.
Gradeability and Machine Control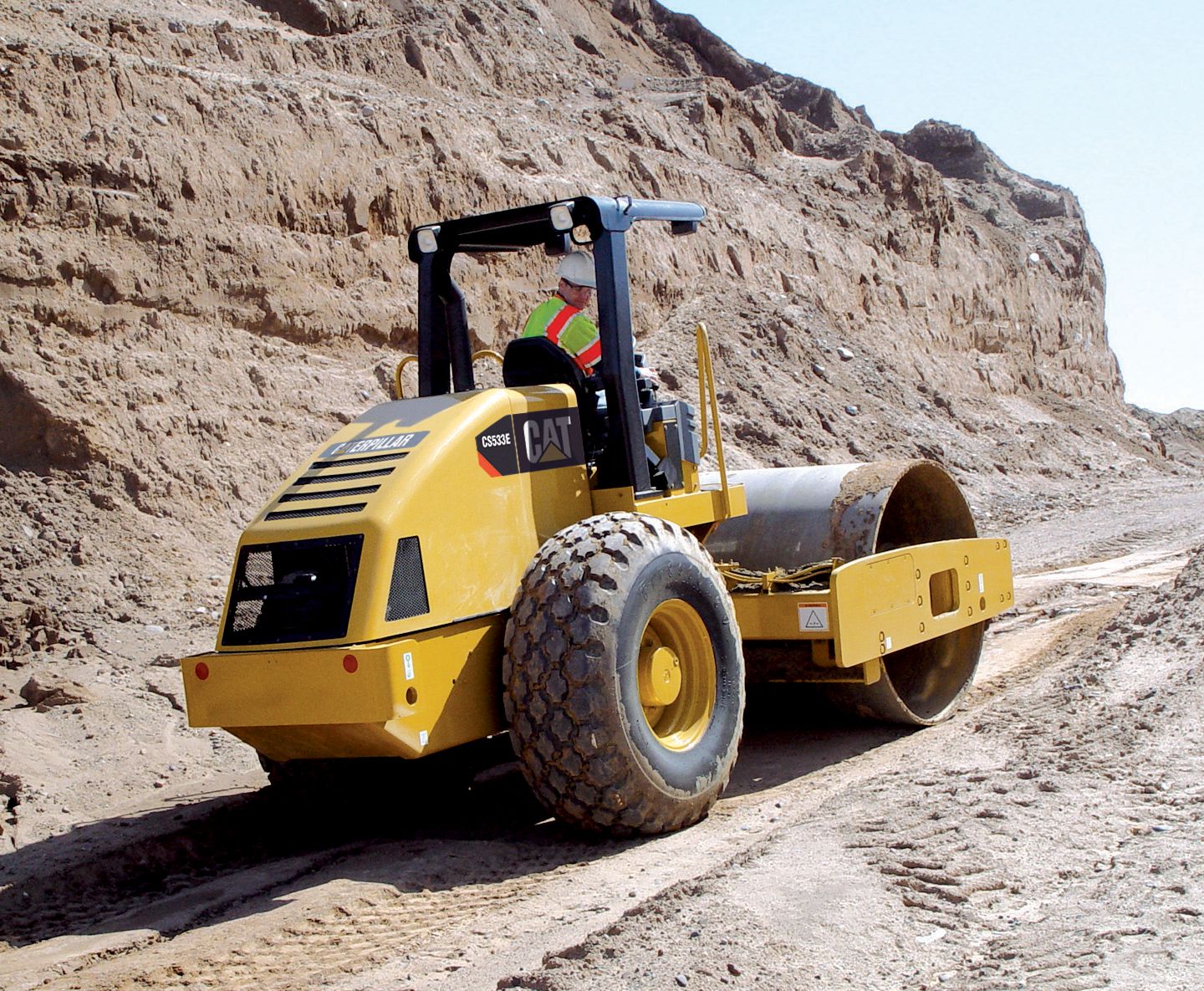 The exclusive dual pump propel system provides superior performance, machine control and good grade climbing capability.
Two Propel Pump System
The two propel pump system has dedicated pumps to drive the heavy-duty, high-torque rear wheel and the drum motors independently. Should the drum or wheels begin to spin, the non-spinning motor still receives hydraulic flow, allowing continuous tractive effort especially useful in loose underfoot conditions.
Controllability
Controllability is another feature of the dual propel pumps. The operator is able to stop, maintain machine position and change directions while on grade.
Gradeability
The good gradeability of the CS533E allows high productivity. It is designed for typical applications working on level to moderate grades.
Visibility
The sloped fiberglass hood design provides good service access and exceptional operator visibility.
Visibility
Visibility to the tire edges and rear of the machine is exceptional. The sloped hood allows the operator to see obstacles measuring 1 meter (3'3") high located 1 meter (3'3") to the rear of the machine. Excellent visibility increases productivity when working near obstructions or maneuvering around the job site.
Visibility Lockable Engine Hood
The lockable engine hood opens quickly and easily with the use of gas struts to provide good access to the engine, cooling system and all service points.
Low Sound Levels
Low sound levels for the operator and the ground crew is due to the engine hood and cooling air flow through the rear mounted radiator.
Padfoot Shell Kit
The optional padfoot shell kit makes the CS533E an extremely adaptable machine when compacting cohesive or semi-cohesive materials.
Open Platform with ROPS/FOPS Canopy
The platform on the CS533E is equipped with a ROPS/FOPS canopy and is enclosed by handrails and features angled foot rests for sure footing and support when working on a grade.
Working Environment
The platform has a spacious and comfortable working environment with all controls, levers, switches and gauges positioned to maximize productivity.
Visibility
There is unrestricted visibility to the drum and tire edge and to the side and rear of the machine.
Handrails
The platform is enclosed by handrails and features angled foot rests for sure footing and support when working on a grade.
Serviceability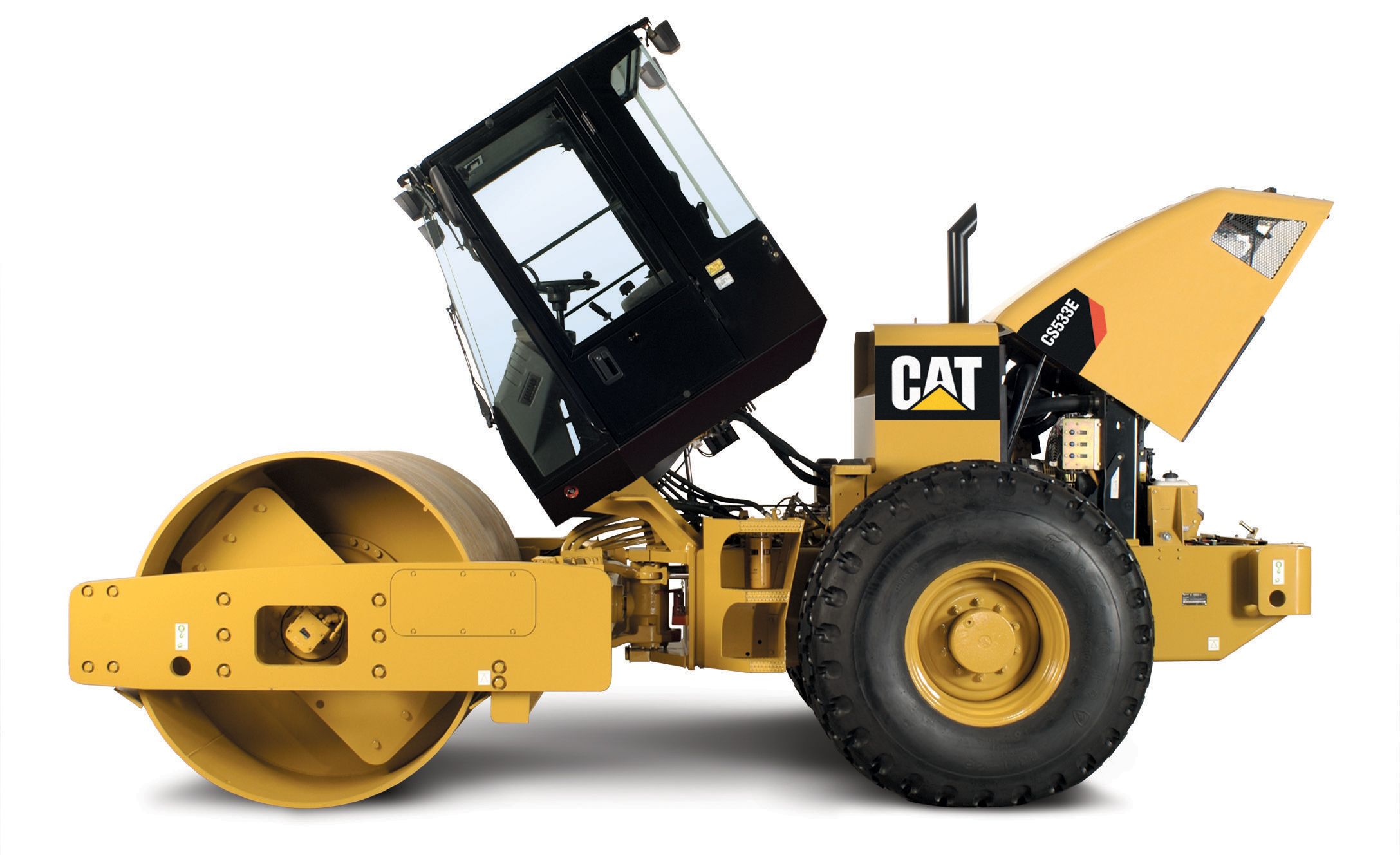 The CS533E Soil Compactor provides the exceptional reliability and serviceability that you've come to expect from Caterpillar.
Visual Indicators
Visual indicators allow easy check of the engine coolant, hydraulic oil tank level and air filter restriction.
Operator's Station Tilts Forward
The operator's station tilts forward to allow convenient access to the hydraulic pumps.
Rear Mounted Cooling System
A rear mounted cooling system provides easy access for cleaning. Hydraulic oil cooler tilts rearward for additional access to the radiator.
Sealed-for-life Bearings
Sealed-for-life bearings in the articulation hitch eliminate the need for greasing or maintenance.
500 Hour Engine Oil Change Interval
500 hour engine oil change interval.
Vibratory Bearing Lube Service
3 year/3000 hour vibratory bearing lube service interval for reduced maintenance.
Ecology Drains
Ecology drains provide an environmental method to drain fluids. They are included on the radiator, engine oil pan, hydraulic and fuel tanks.
Secure Hose Routing
Secure hose routing with polyethylene mounting blocks reduce rubbing and increase service life.
Electrical System Integrity
Nylon braided-wrap and all-weather connectors ensure electrical system integrity. Electrical wiring is color-coded, numbered and labeled with component identifiers to simplify troubleshooting.
Product Link Wire-ready
The Cat Product Link System (PLS) ensures maximum uptime and minimum repair costs by simplifying tracking of equipment fleets. The system provides automatic machine location and hour updates. The Cat Product Link System can be obtained through your local Cat dealer.