The CB2.5 is a 2.5 metric ton machine with 1000 mm (39") drums. It's a versatile machine with a high amplitude and is an excellent match for car parks, shoulders, small parking lots, lane additions, and other similar sized jobs.
Simple Operation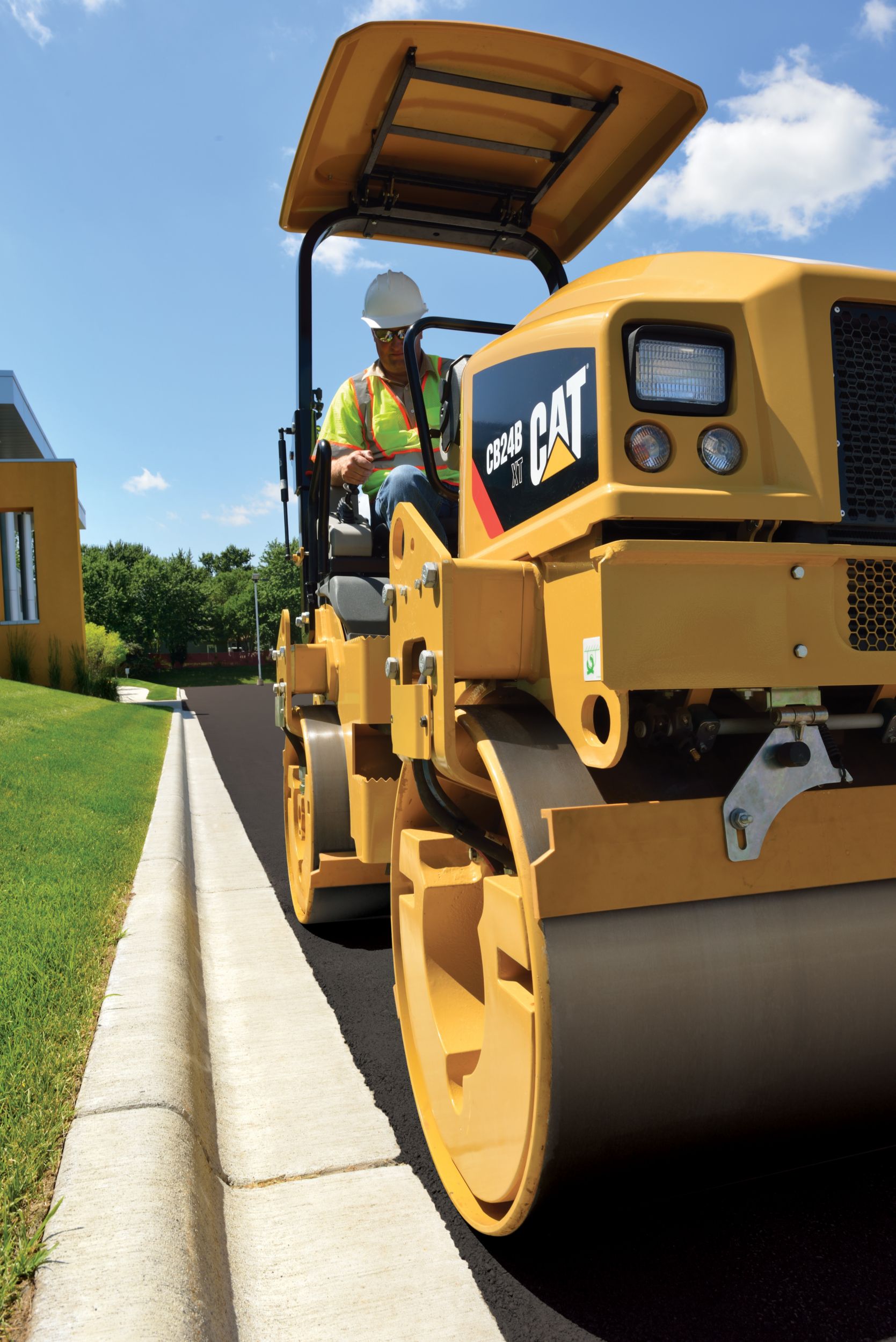 The operating environment offers improved comfort and visibility. The narrow frame design and contoured engine hood provide good visibility to the drum edges and front of the machine. The intuitive control panel utilizes an analog display and toggle-type switches for easy operation.
Intuitive Controls
Intuitive, multi-function control panel with vandal protection enables good performance and protection. Easy viewing analog display and vibrant LED lights on the control panel simplify operation in both day and night operation.
Analog Display
The analog display provides a quick reference to fuel level, coolant temperature, and hour meter in order to keep the operator and service personnel informed of machine conditions.
Nighttime Operation
Roading and working lights include front lights with turn signals, a single rear working light with turn signals, and a warning beacon to provide visibility for the operator and surrounding environment .
Foldable ROPS and Canopy
Powerful lift cylinders enables a single person to raise and lower the ROPS without the use of tools. The foldable canopy is compatible with fixed or foldable ROPS.
Efficient Compaction Performance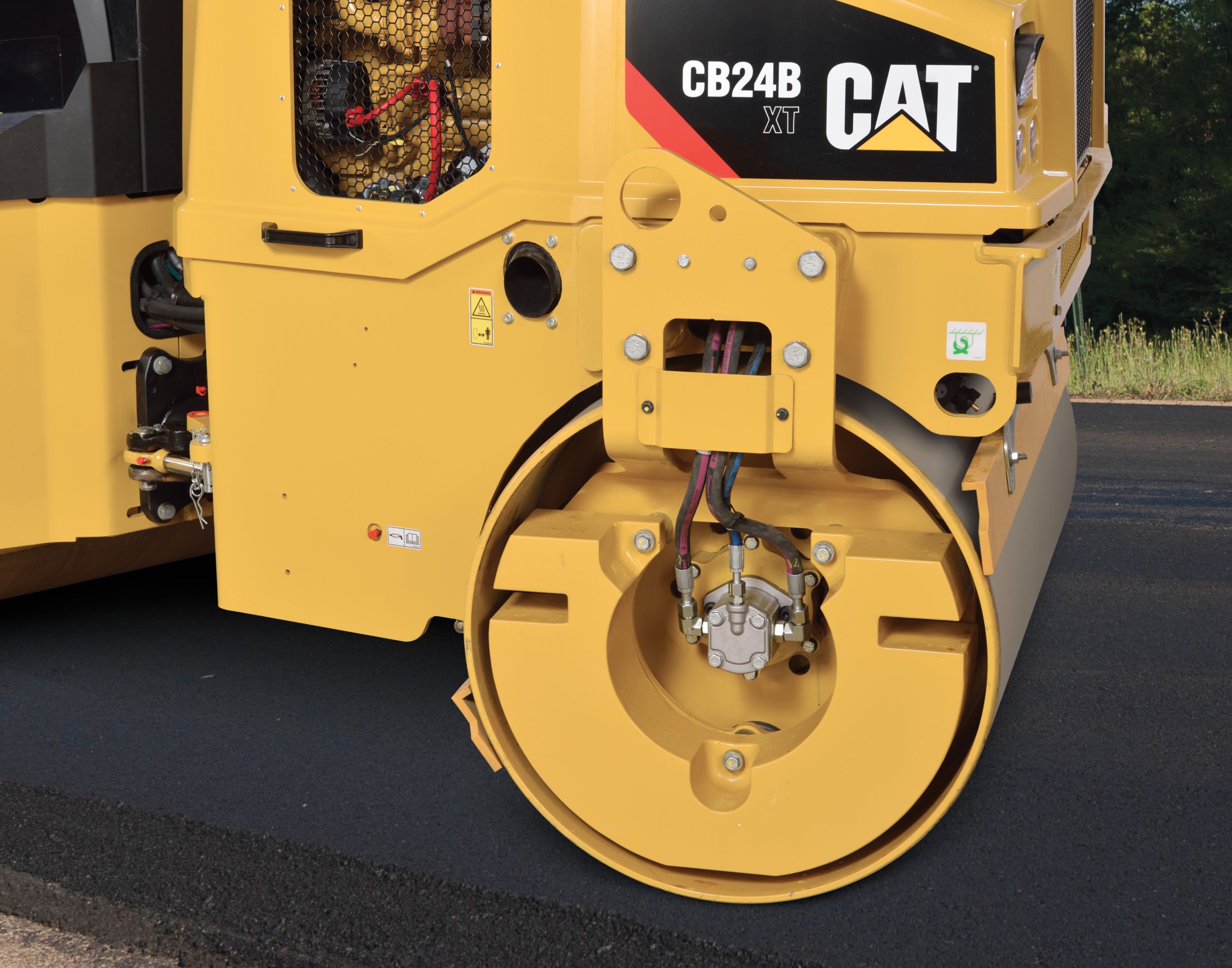 The vibratory system is equipped with a choice of two frequencies and single amplitude that provide lower sound levels and job site versatility. A 40 mm (1.5") drum offset feature enhances control near curbs and obstacles while providing more coverage.
Vibratory Drums
The vibratory system is equipped with automatic vibration de-activation when the propel lever is in the neutral position. Vibration is available on front only or both drums. The exclusive eccentric weight shaft delivers quick starting and stopping times and a bearing service interval of 3 years or 3000 hours.
Frequency Selection
Two frequency selections deliver excellent compaction performance and low sound levels. Selections of 60 Hz (3,600 vpm), 48 Hz (2,880 vpm) are available.
Drum Offset Capability
A 40 mm (1.5") drum offset capability enhances control near curbs and offers more coverage.
Best_In_Class Water Spray System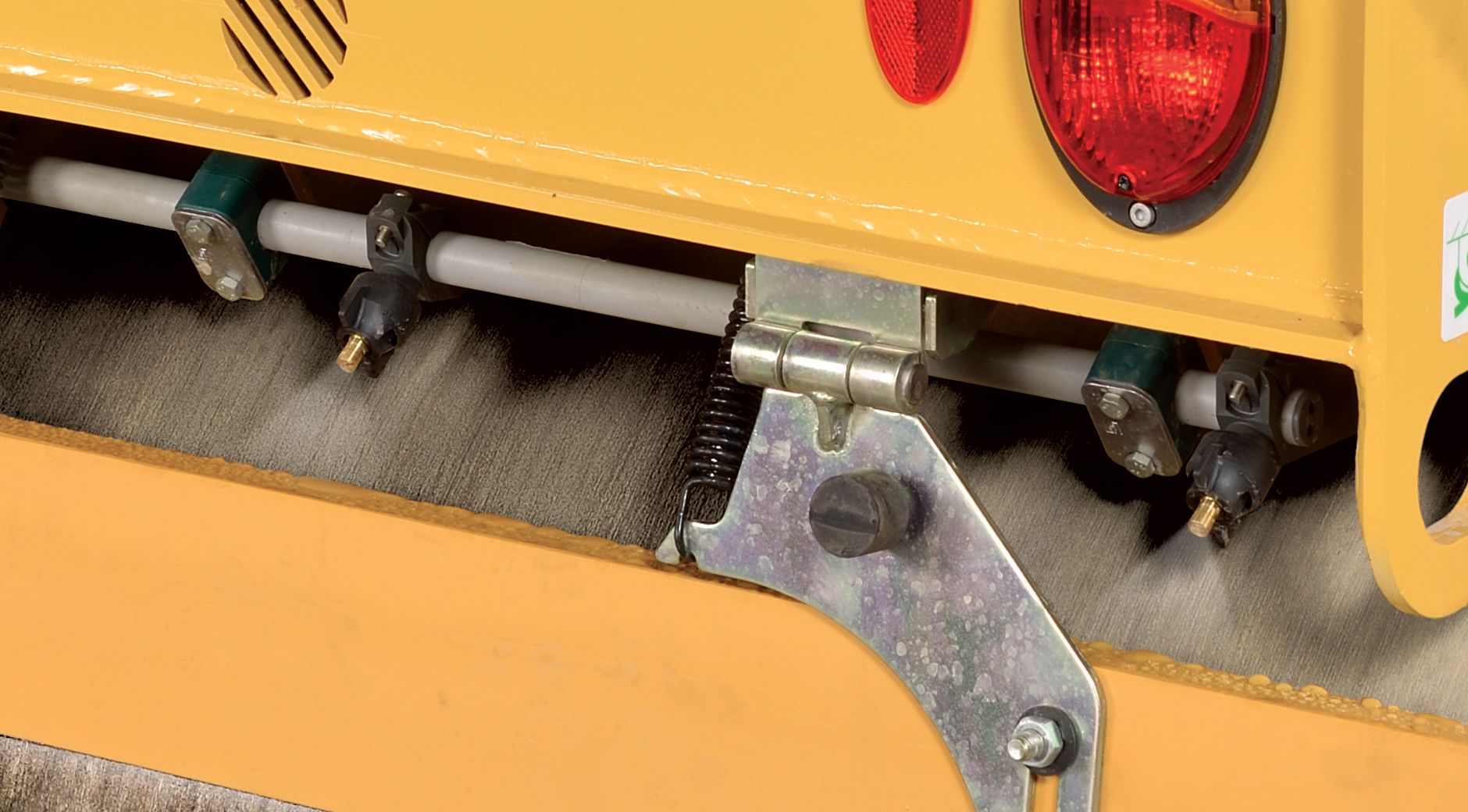 More coverage, and easier access: That summarizes the water spray system on Cat Utility Compactors. The result is less material pickup, and increased uptime.
Performance Enhancing Features
The protected spray bar is designed to fight winds, while a low water level indicator keeps the operator informed. A single water tank with a capacity of 200 L (53 gallons) provides more hours of operation between refills. The intermittent and continuous modes increase control and efficiency. Triple filtration in the tank, before the water pump, and in the spray nozzles provides reliability. A single point to drain and filter water enables easy service.
Spring Loaded Scrapers
Spring loaded scrapers keep the drums clean and distribute water evenly for reduced consumption. Robust, retractable hinges help maintain contact with the drum and retract when roading to reduce unnecessary wear. Scrapers are located at the front and rear of each drum.
Optimized Power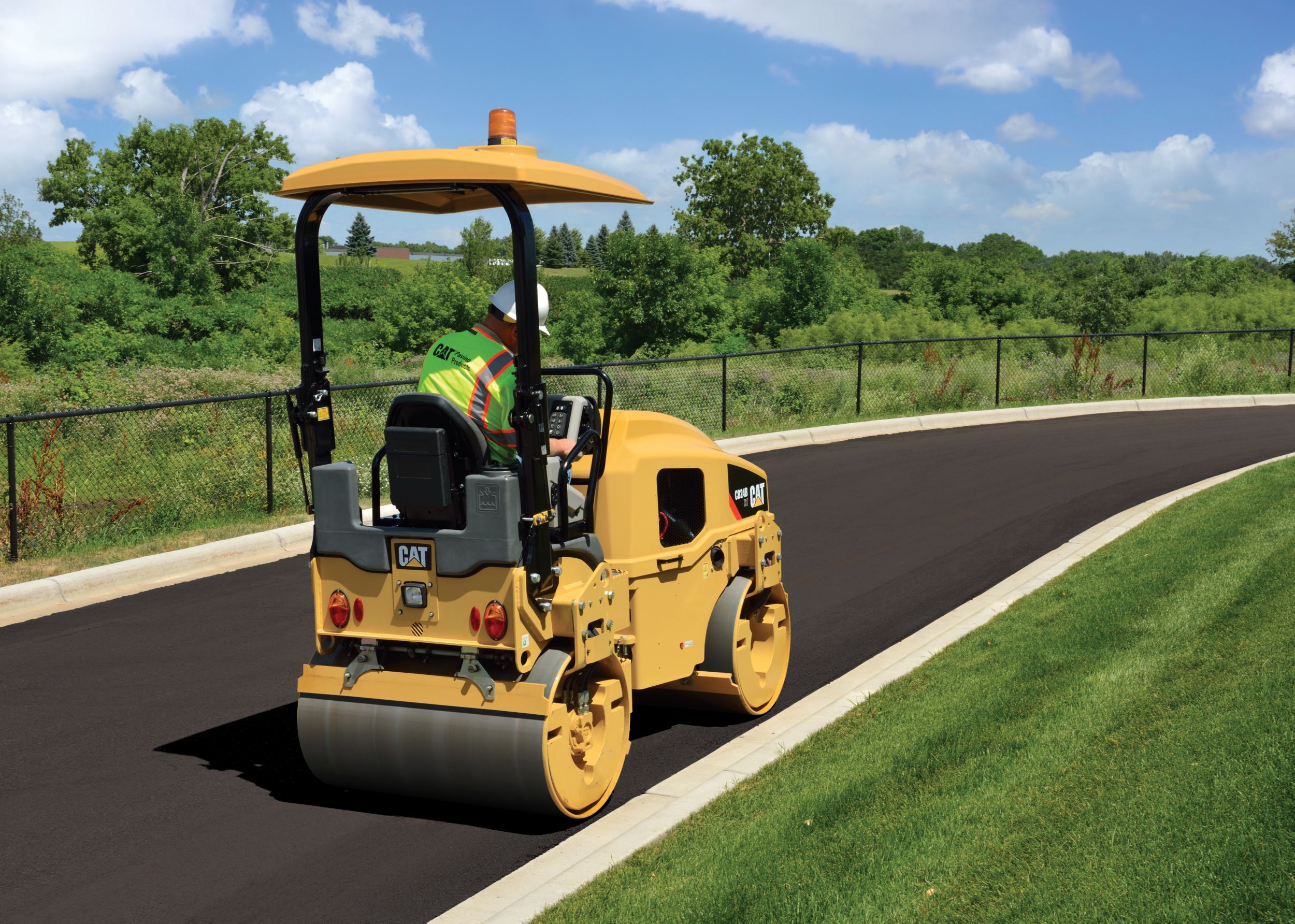 Cat engines are the power behind Cat Utility Compactors. Optimized engine power provides the push you need on any project grade.
Powerful Cat Engines
An electronic control module (ECM) helps enable steady operation. The Cat C1.5 engine includes an electric fuel-transfer pump and fuel tank sized for 8-12 hours of runtime. Two engine speed settings enable operators to customize to the specific application and environment.
Traction Control
A traction control option is available in a pin-on design that offers quick installation. Field retrofitting can be completed in an hour.
High Ambient Cooling
The cooling system provides ambient capability of 49°C (120°F) @ 80 percent load. The hydraulically driven fan motor enables variable speeds and reduces sound levels.
Designed For Rental
Toggle-type switches, effortless starting, and good sight lines are just a few of the qualities that make this machine easy to operate. Combine these features with user-friendly diagnostics, unobstructed service access, and easy transport and this machine is a perfect fit for the rental market.