The CB14 provides the reliability and versatility that you've come to expect from Caterpillar.
Cat® C1.1 Engine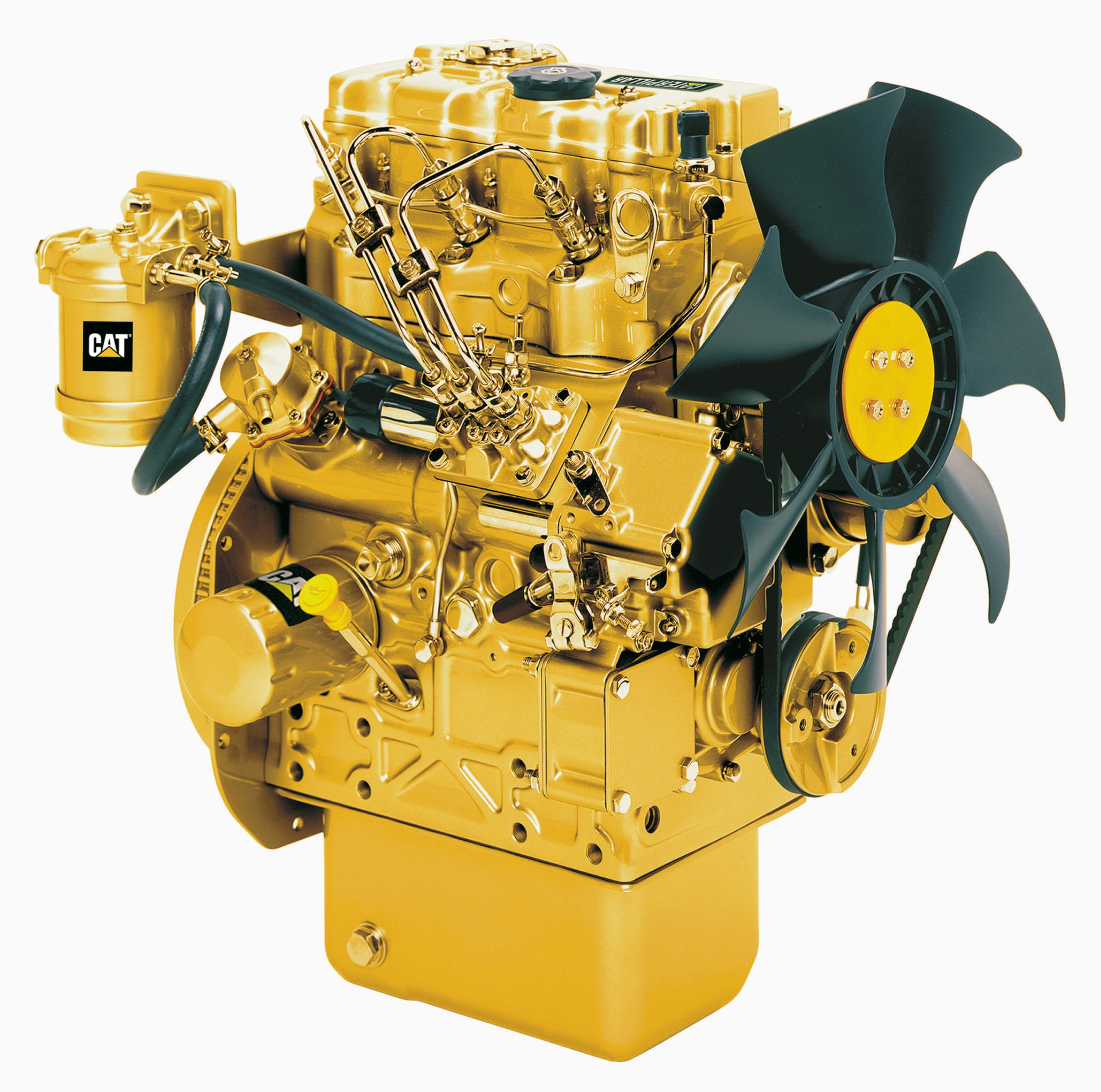 The C1.1 engine provides efficient power with low sound levels while meeting U.S. EPA Tier 2 Engine Emission requirements.
Power
The liquid-cooled C1.1 engine provides a gross power of 16.1 kW (21.6 hp) at 2400 rpm. The low engine rpm results in low sound levels that benefits the operator and surrounding environment.
Optimum Fuel Efficiency
The operating engine speed of 2400 rpm maximizes fuel efficiency, providing more time spent on the job and less time spent refueling.
High Capacity Cooling System
The high capacity cooling system with an integrated water and oil cooler keeps engine temperatures low in order to maximize fuel efficiency and minimize emissions.
Operator's Station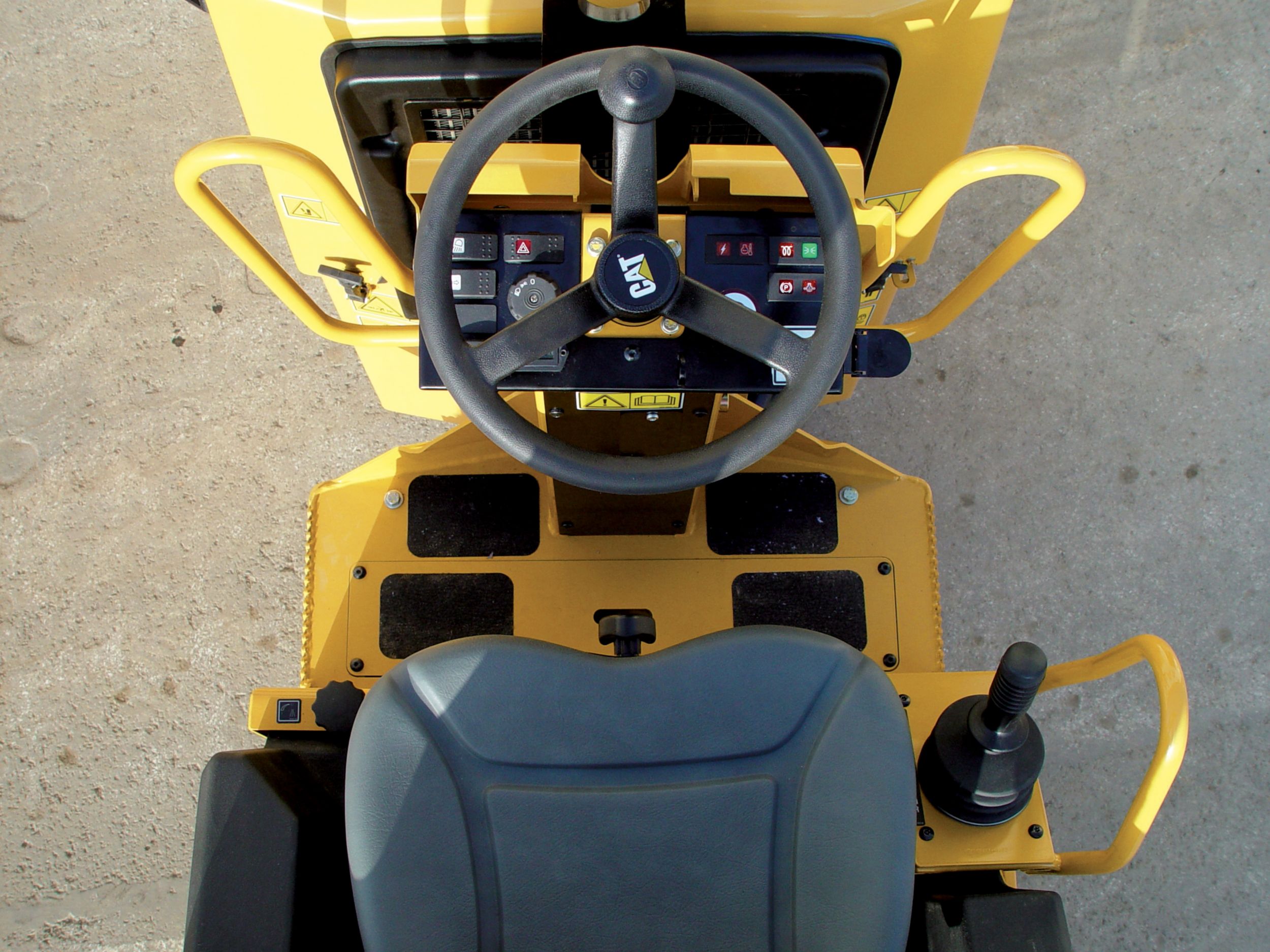 The operating environment provides easy-to-use controls and good visibility for day-long comfort.
Fully-Equipped Console
An easy-to-understand instrument panel integrates an hour meter and light indicators for machine functions. The key switch integrates an automatic engine pre-heat feature to assist in cool-weather starting. The steering wheel utilizes a steering knob that simplifies maneuverability in turns.
Isolated Platform
Vibration transmitted to the operator is limited due to the rubber isolation mounts located on the base of the operator's station and under the seat.
Smooth Operation
The hydraulic propel lever provides smooth and precise control when working in tight quarters.
Good Visibility
The sloped engine enclosure and low profile rear frame provide good visibility.
Foldable ROPS (Optional)
The foldable ROPS can be lowered forward or rearward without the use of tools; providing easy transport.
Vibratory System and Drum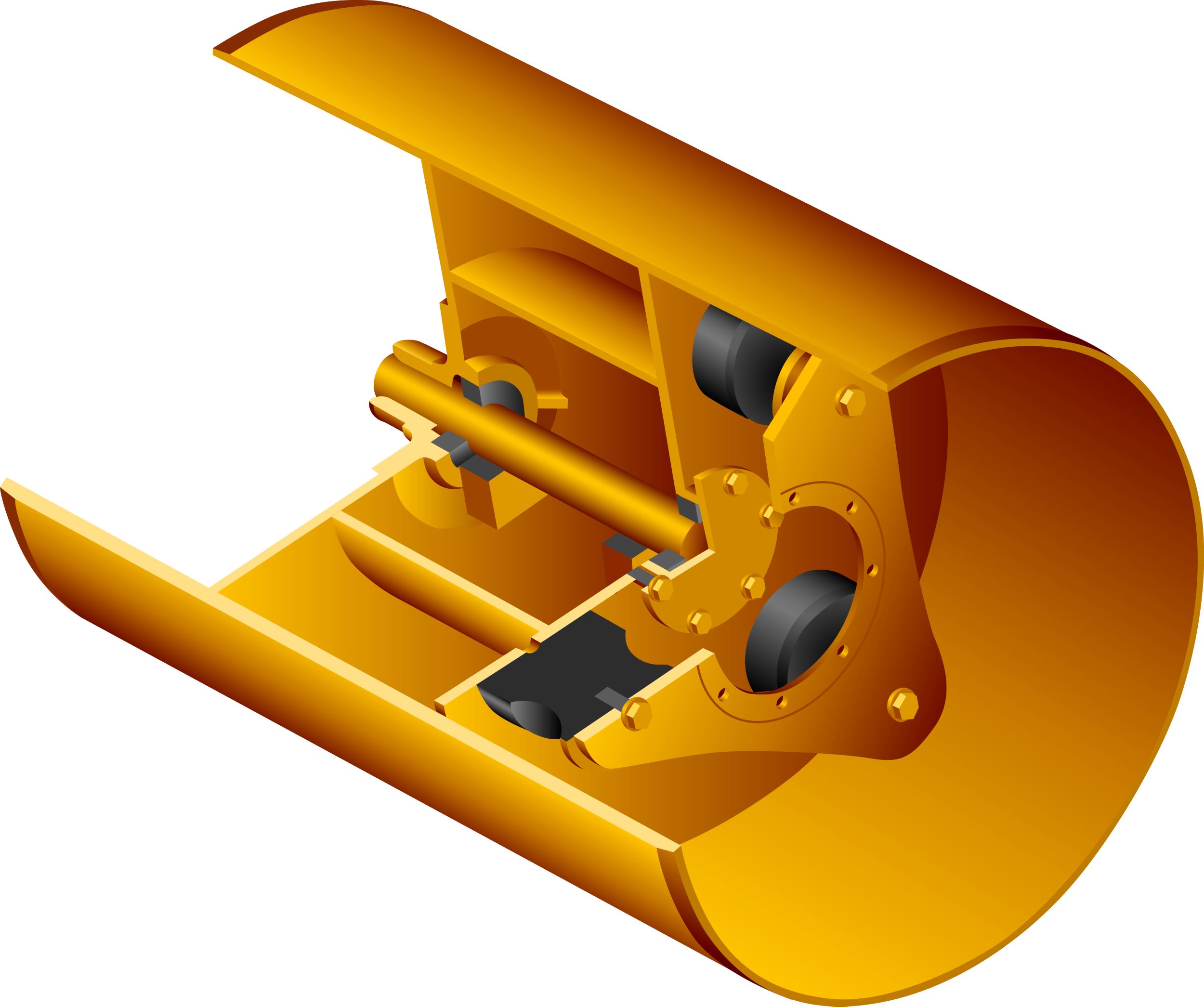 The vibratory system provides good balance between frequency and amplitude in order to meet various job site conditions.
Balanced Frequency and Amplitude
The machines incorporate a frequency of 53.3 Hz (3,200 vpm), and an amplitude of 0.4 mm (0.016"), providing a smooth mat finish.
Vibration Selection
The CB14 provides either both drums or front-drum-only vibratory selections.
Automatic Vibratory Control
The vibratory system automatically starts whenever the propel lever is moved from the neutral position.
Dual Drum Drive
The dual driving drums provide continuous full drum traction with hydraulic motors fitted in series.
Drum Scrapers
Each drum utilizes a spring-loaded, self-adjusting scraper, and a fixed position scraper to prevent material build-up.
Versatile Drum Selection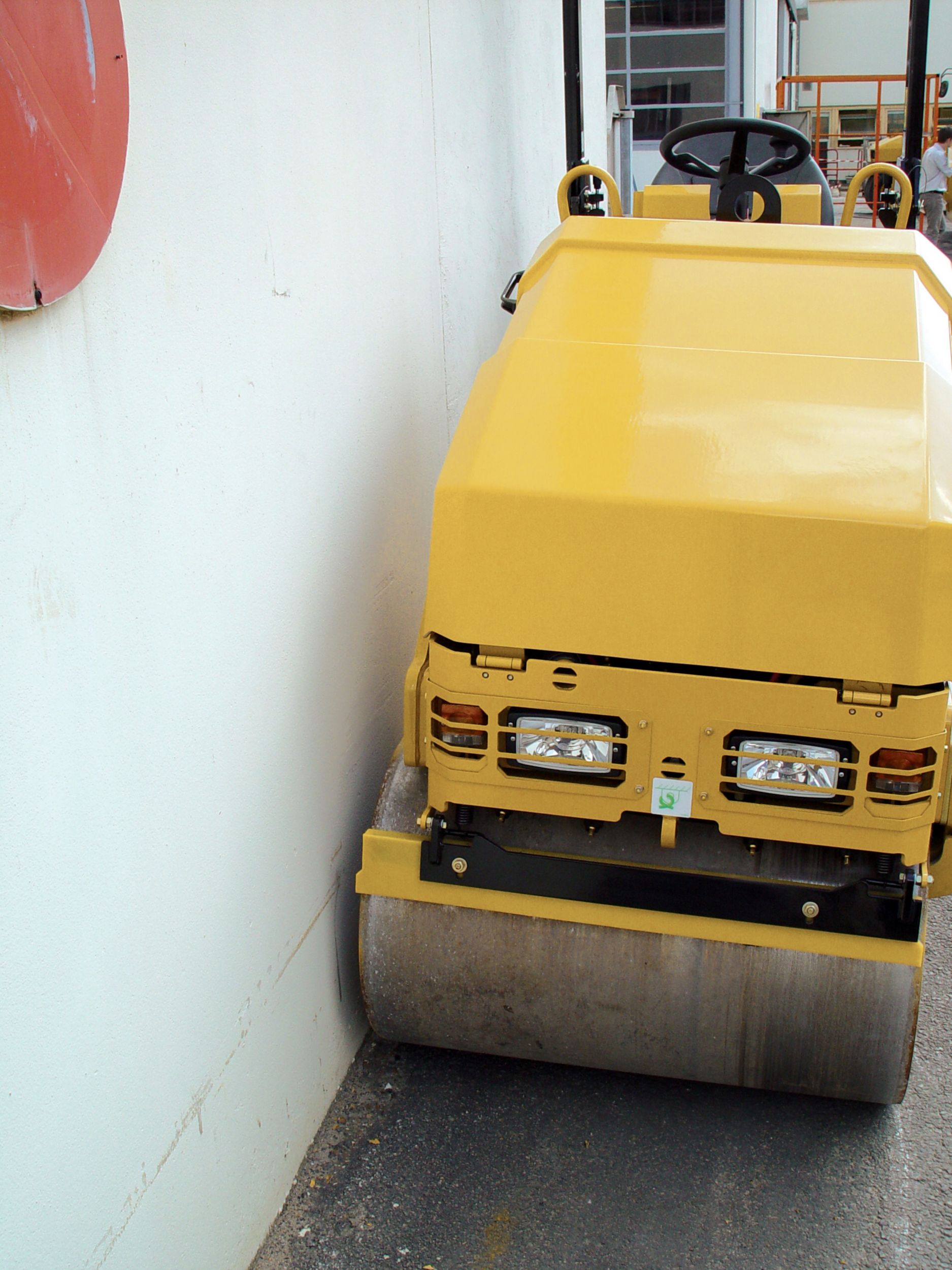 The CB14 is equipped with a 800 mm (31") drum that provides a good balance of weight and power for good performance in tough applications.
Visibility
Visibility to the drum edges provides the operator with complete control when working near objects.
Water Spray System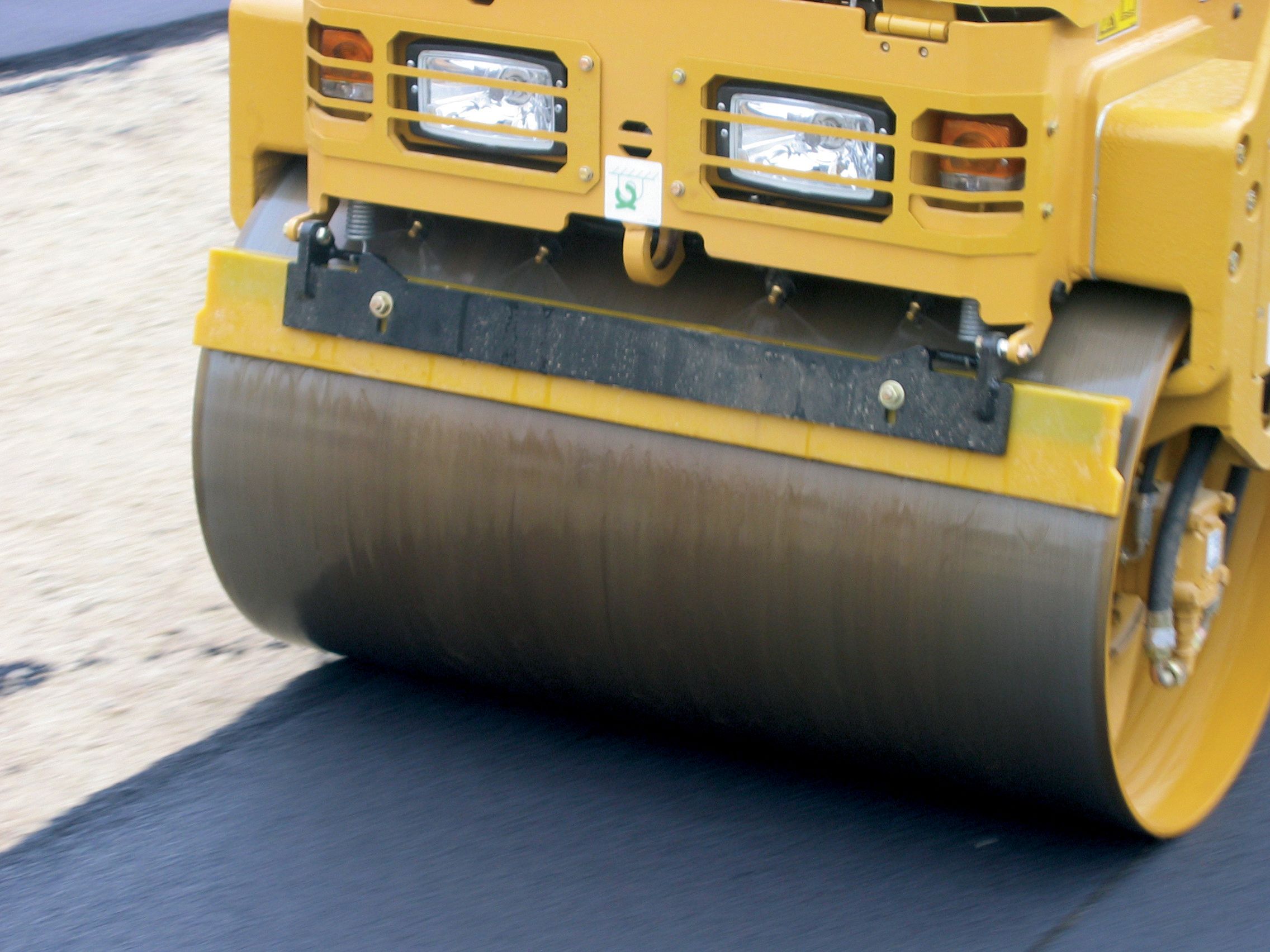 Corrosion-proof components system provides long life and reliable operation.
Large Capacity Water Tank
The 150 L (39.6 gal) water tank is protected within the machine frame. The large tank design provides extended operation and a single fill point for easy refills.
Efficient Drum Coverage
The standard gravity-fed water spray system utilizes perforated plastic spray bars that provide complete drum coverage.
Pressurized Water Spray System (Optional)
The optional pressurized water spray system utilizes a three-mode spray system with constant, off, or intermittent capabilities. This system provides triple filtration, and the filters and spray nozzles can be easily removed without the use of special tools.
Serviceability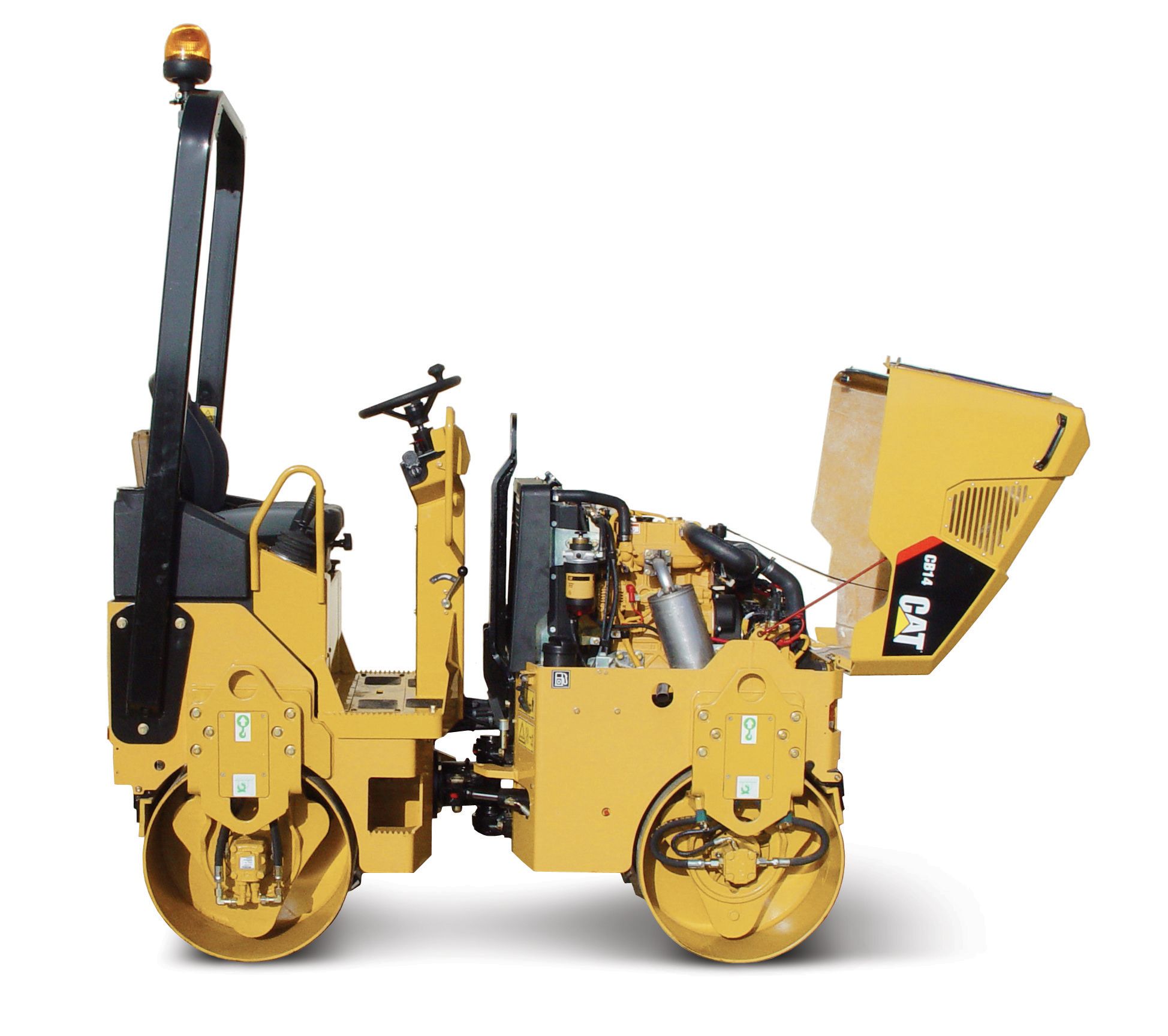 The CB14 provides the reliability and serviceability that you've come to expect from Caterpillar.
Vertical Lift Engine Enclosure
The vertical lift engine enclosure allows fast access to routine service points.
Grouped Service Points
External engine components, hydraulics, and routine service points are grouped for easy access.
Extended Life Oils
Extended life oils increase service intervals for the vibratory system, hydraulic system, and engine. Remote-mounted drains provide simplified collection of fluids.
Quick-Connect Hydraulic Test Ports
The quick-connect hydraulic test ports simplify system diagnosis.
Protected Electrical System
The electrical system utilizes color-coded wires, all-weather connections, and nylon-braided wrap to provide reliability.