The Cat 836 Landfill Compactor combines power, mobility and operator comfort for high landfill compacting productivity. Rugged construction and easy maintenance provide long life with low operating cost.
Compaction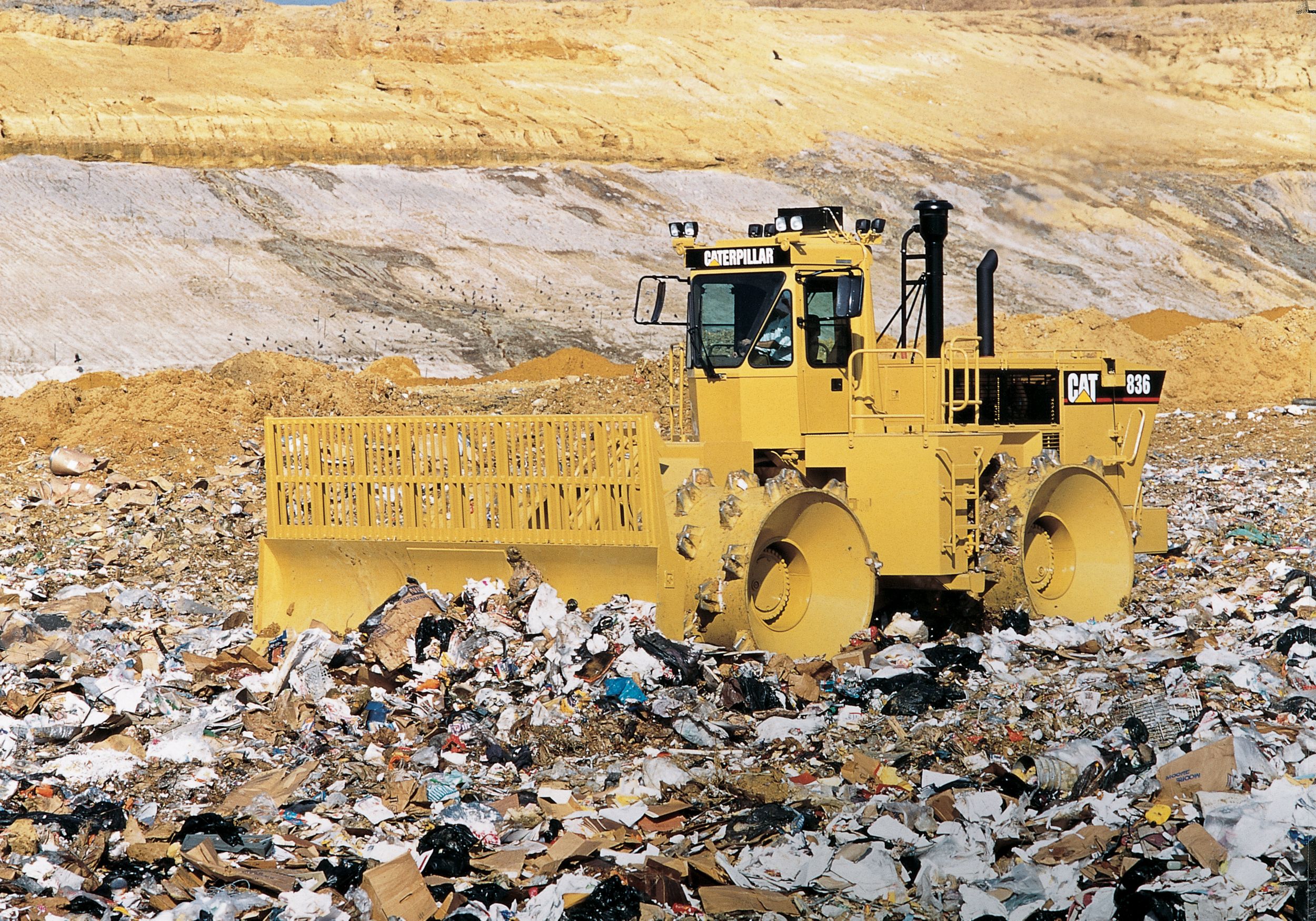 Cat 836 Landfill Compactor packs more waste into less space.
Compaction
The cost to select, prepare and gain approval for a new landfill site can be prohibitive. Extending the life of your current site through increased compaction can be a cost-effective alternative to new site development.
Advantages
Other advantages to increased compaction include:
Compaction Factors
In addition to machine weight, wheel configuration and design, the method of spreading the refuse and the number of machine passes have a large effect on compaction, which directly impacts the efficiency of a landfill operation.
Value of Compaction
Based on 1000 tons of waste per day, your daily savings with just a 20% increase in compaction could be as much as $8,000 per day with an average $40 per ton tipping fee.
Landfill Compactor
Caterpillar 836 Landfill Compactor, the heaviest in its class, is available in a combination of tip designs to provide productive and efficient compaction in landfill applications.
Tips (ARM)
Long-life Weld-on Plus Tips with Abrasion-Resistance Material (ARM). Exclusive Plus-shaped design provides superior compaction densities, excellent traction and sidehill stability on sloped material.
Chopper Wheels
Self-cleaning Chopper Wheels are designed to deliver maximum compaction and traction in landfill work.
Power Train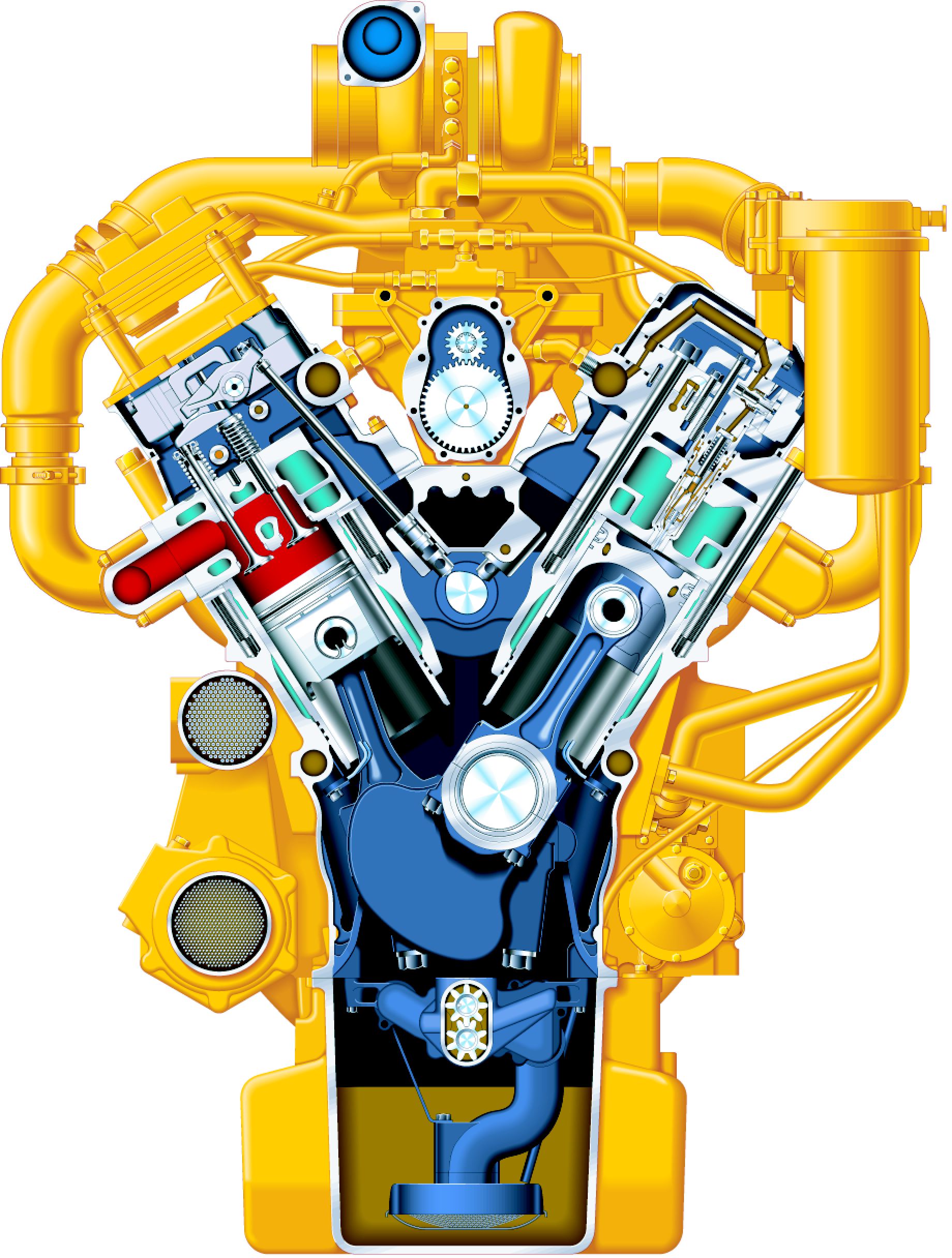 Cat power train components provide maximum productivity in landfill applications.
3408E Engine
Caterpillar 3408E Engine utilizes the HEUI fuel system and Electronic Control Module (ECM) to deliver power and efficiency in the most demanding applications.
Injection Pressures
High injection pressures, independent of engine speed, decrease smoke and emissions while improving response.
Injection Timing
Injection timing and duration are variable to improve fuel efficiency, improve cold starting and decrease smoke and emissions.
Injection Rate
Injection rate shaping reduces emissions and reduces engine noise.
Parts
Reduction in mechanical parts, improves reliability.
Electronic Control
Electronic control on the 3408E engines provides many benefits:
Aftercooler
Aftercooler cools inlet charge temperature to increase power while reducing thermal stresses that can cause premature wear of pistons, rings and liners.
Pistons & Liners
Oil-cooled pistons and full-length, water-cooled cylinder liners deliver maximum heat transfer for longer component life.
Oil Cooler
Engine oil cooler maintains optimum oil temperature for proper cooling and longer lubricant life.
Power Transmission
Planetary Power Shift Transmission. Torque loads are spread through planetary gear sets rather than concentrated on a single gear.
Torque Converter
Heavy duty torque converter is designed to transfer maximum available torque from the engine to the transmission, allowing the 836 to easily move through refuse during the compaction process.
Brakes
New axle-shaft, oil-disc brakes are fully hydraulic, completely sealed and never need adjustment. Disc face grooves provide cooling, even when brakes are applied, for a long fade resistant life.
Axles
Axles are high capacity bevel gear sets and differentials use new gear cutting process for increased strength, providing long life in high duty cycle application. New cutting process also reduces gear noise.
Operator's Station
Comfort and convenience contribute to productivity.
Cab
Air conditioned, sound suppressed cab with Rollover Protective Structure is resiliently mounted to reduce noise and vibration.
Air Filtration
Air pressurization and filtration provide fresh, clean air for the cab.
Visibility
Operator sits high in the cab for excellent visibility.
Radio Ready
Radio-ready for entertainment and 2-way radio with 12-volt converter with power wires and built-in speakers.
Steering Column
Multiple-position, adjustable steering column puts steering wheel and transmission lever within easy reach.
Steering
Flow-amplified steering delivers responsive, precise control with automotive "feel".
Seat
Caterpillar Contour Series Seat is ergonomically designed, variably adjustable, and provides greater operator comfort.
Throttle Lock
Throttle lock allows operator to preset the engine speed for a variety of applications. A touch of the brakes disengages and the resume button reengages the pre-set engine speed.
Trash Protection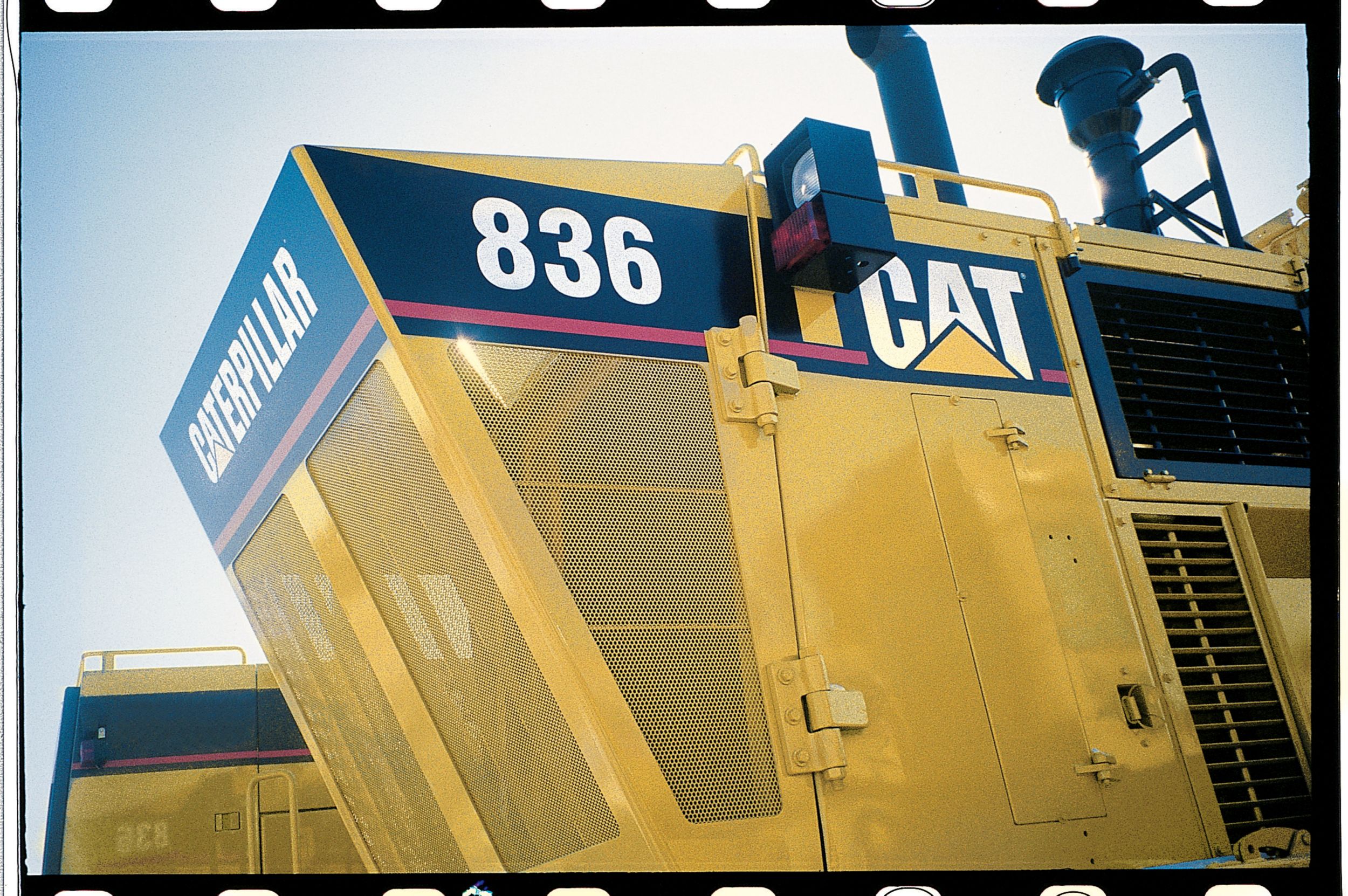 Several features combine to reduce production-robbing trash buildup.
Radiator
Trash resistant radiator and cooling system on the 836 has many features which help prevent trash and debris from entering the engine compartment, helping maintain cooling capacity.
Wheel Attachments
Wheel Cleaner Attachments provide maximum capability to maintain clean wheels in severe packing conditions. Clean wheels assure the highest possible traction and compaction. Available with weld-on Plus Tips.
Striker Bars
Striker Bars. Located in front of and behind rear wheels, and behind front wheels. Striker bars provide substantially improved protection for the machine from landfill trash that can be thrown or carried by the wheels.
Landfill Blades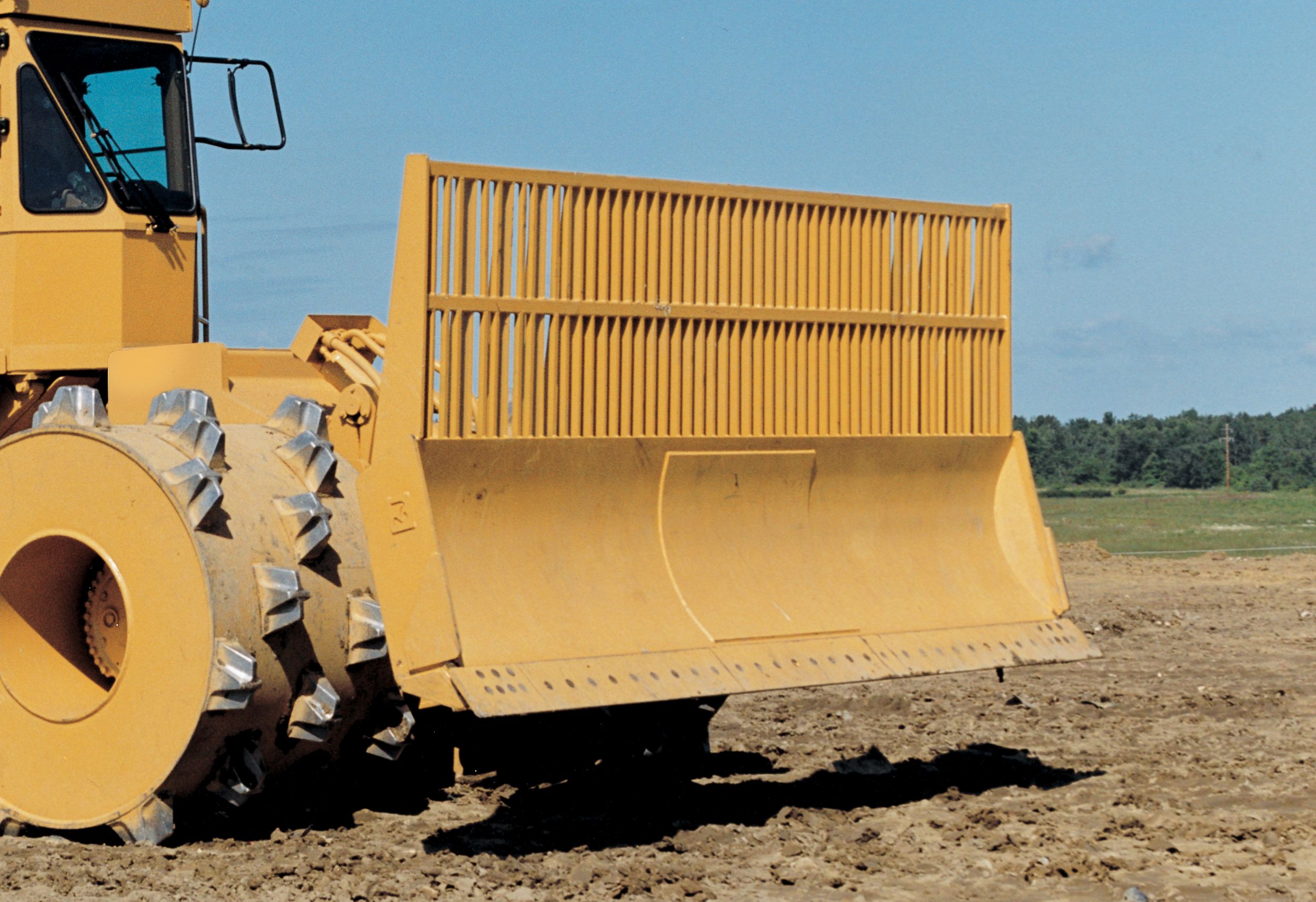 Several blades are available to match your dozing requirements.
Straight Blade
Straight blade is an ideal blade for most waste management applications.
U-Blade
U-Blade dozes refuse while helping to retain load.
Semi-U Blade
Semi-U Blade is designed to combine the benefits of the Straight and U-Blades.
W-Blade
W-Blade is designed to help channel waste.
Serviceability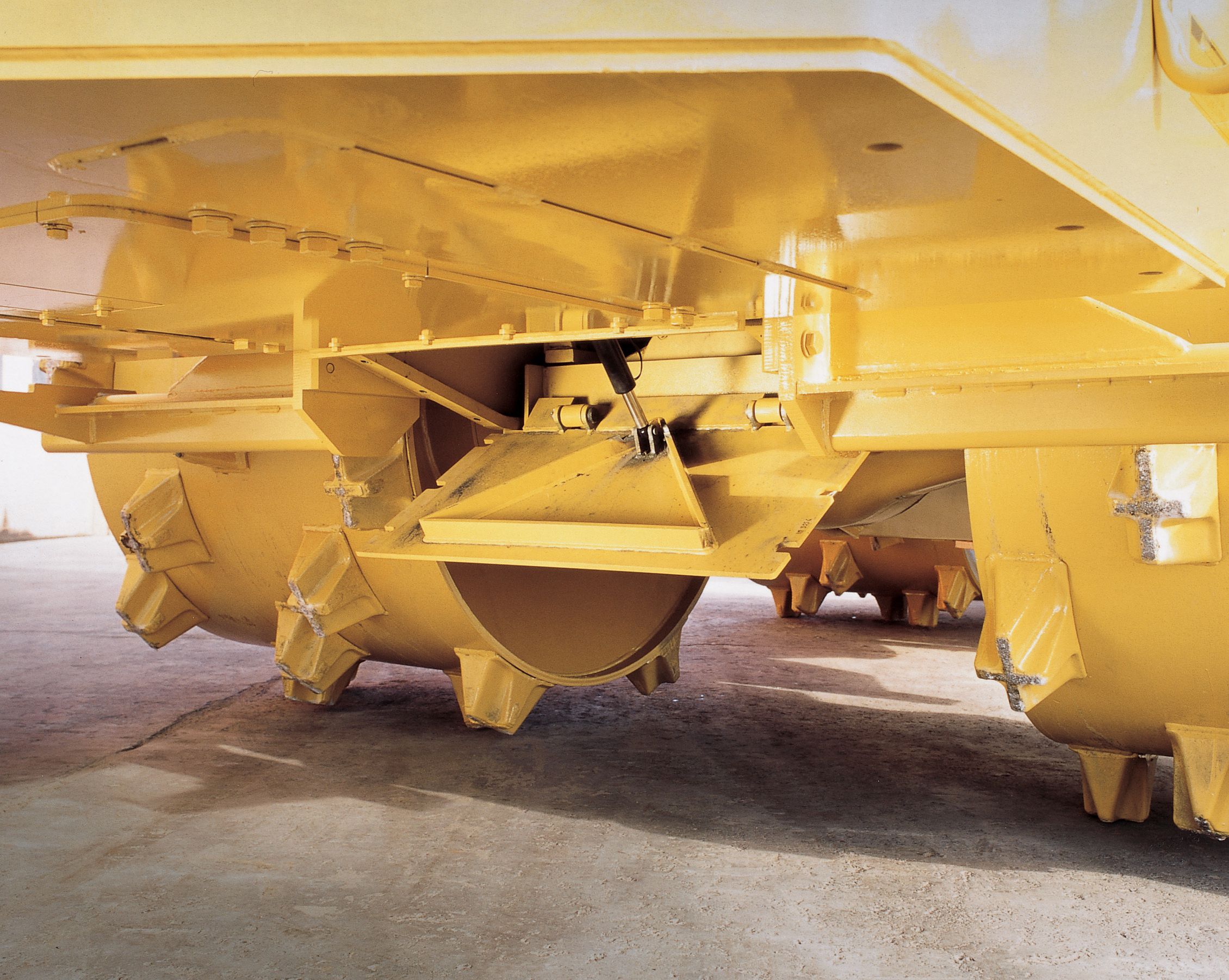 Simplified service means more productive time.
Service Features
Many convenient service features keep the Caterpillar 836 Landfill Compactor on the job:
Customer Support
When you buy a Cat machine, you also get Caterpillar's total commitment to customer support.
Parts Availability
Most Cat parts are immediately available from any dealer. Cat dealers rely on our worldwide computer network to find parts instantly and minimize machine downtime. Many components are economically available as Caterpillar Remanufactured Products.
Machine Management
Cat dealers help manage your equipment investment with:
Financing
Your dealer can arrange affordable financing for the entire Caterpillar line. Talk to your dealer to learn how terms can be structured to meet your cash flow requirements.