AS2252C Screed
The AS2252C is a production-sized screed that is well suited for commercial applications. The AS2252C screed offers narrow, front-mounted extenders to simplify paving width adjustment and minimize hand work.
Product Details
Weights
| | |
| --- | --- |
| Weight with Electric Heat | 2721 kg |
Operating Specifications
| | |
| --- | --- |
| Standard Paving Width Range | 2.5-4.44 m (8.2-14.5 ft) |
| Maximum Paving Width | 6.2 m |
| Crown Adjustment | +10% to -3% |
| Heating System | Electric |
| Maximum Vibrator Frequency | 3000 vpm |
| Minimum Paving Width | 1.88 m |
Dimensions
| | |
| --- | --- |
| Height | 1.4 m |
| Length, Front to Back, Endgates Attached | 2.06 m |
| Length, Front to Back, Endgates Removed | 1.3 m |
| Minimum Width, Endgates Attached | 2.76 m |
| Minimum Width, Endgates Removed | 2.74 m |
| Screed Plates Thickness | 13 mm |
| Screed Plates Width, Front to Back, Extenders | 229 mm |
| Screed Plates Width, Front to Back, Main Screed | 457 mm |
Specifications
| | |
| --- | --- |
| Extender Mounting | Front-mounted |
| Screed Type | Vibratory |
Narrow Front-Mounted Extenders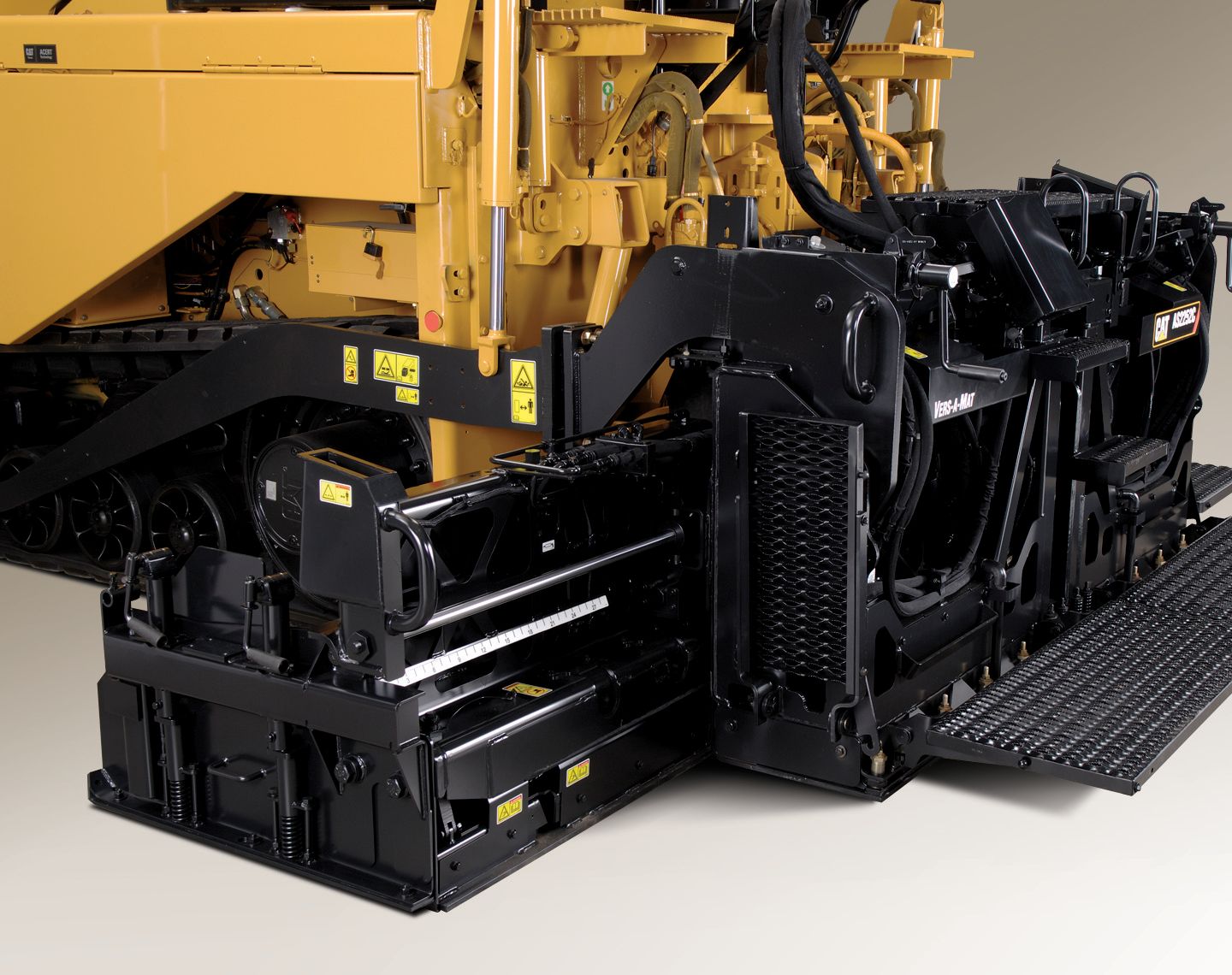 The narrow front-mounted extenders provide even material flow and reduced handwork when paving around obstacles.
Narrow Front-Mounted Extenders
The extenders are mounted in front of the main screed plates. This forward location allows the extenders to easily draw in material when paving around obstacles.
Remote Extender Controls
The remote extender control allows the operator to adjust paving width and material flow while paving variable widths.
Versatility
The small footprint of the screed limits handwork when paving in tight locations. Quick reacting extenders and exceptional mat quality allows the screed to be used in commercial and highway applications.
Power Berm (Optional)
The power berm creates a 305 mm (12") or 457 mm (18") wide berm. The berm height is hydraulically adjustable and provides a maximum end berm height of 152 mm (6").
Screed Plates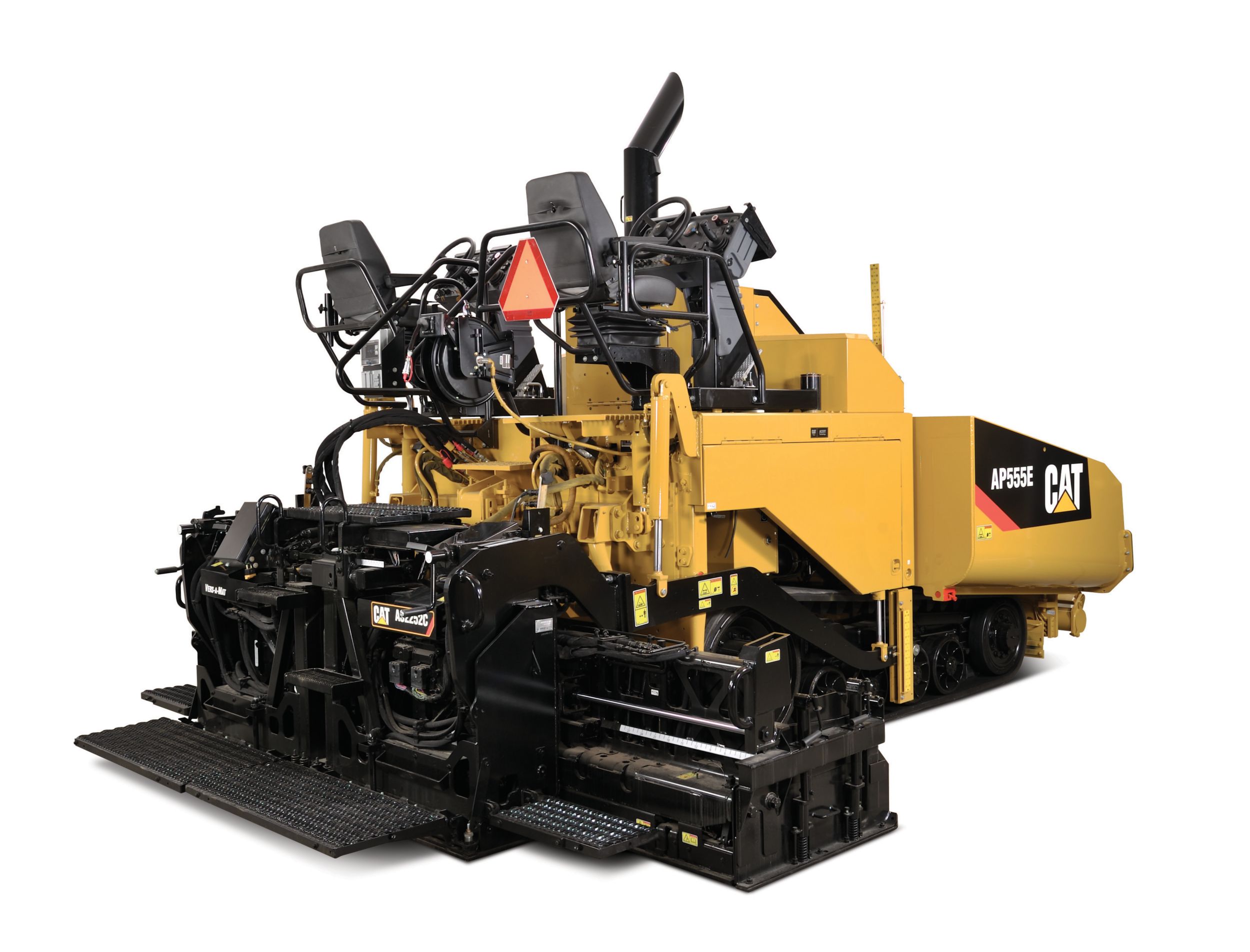 The screed plates deliver a high-quality mat and a long service life. The narrow screed plate design on the extenders provides minimal handwork in commercial applications.
Screed Plates
The main screed plate is 457 mm (18") wide and the extender screed plates are 229 mm (9") wide. They are constructed of Hardox 500 XF, an abrasion resistant alloy steel that provides a long service life.
Curved Screed Plate Design
The curved screed plate design provides pre-compaction and good material flow under the screed.
Electric Heating Elements
The electric heating elements provide a quick warm up time to operating temperature.
End Gates
Easy grip handles and dual-bolt guides provide smooth height adjustments to ensure good joint-matching capabilities.
Spring-Loaded End Gates
The spring-loaded end gates create a downward force that causes the gates to follow the profile of the surface being paved, ensuring a good joint with the adjacent mat.
False-Wall Design
The false-wall design reduces mix contact with the sliding portion of the gate, providing easy gate adjustments.
Bolt-on Design
The bolt-on design allows easy end gate installation and removal when transportation concerns exist.
Foldable Handles
Foldable handles located on the end gate height adjustments allow them to be fully retracted for working close to barriers.
Dual-Bolt Guides
The dual-bolt guides allow smooth vertical movements and eliminate retention chains.
Screed Controls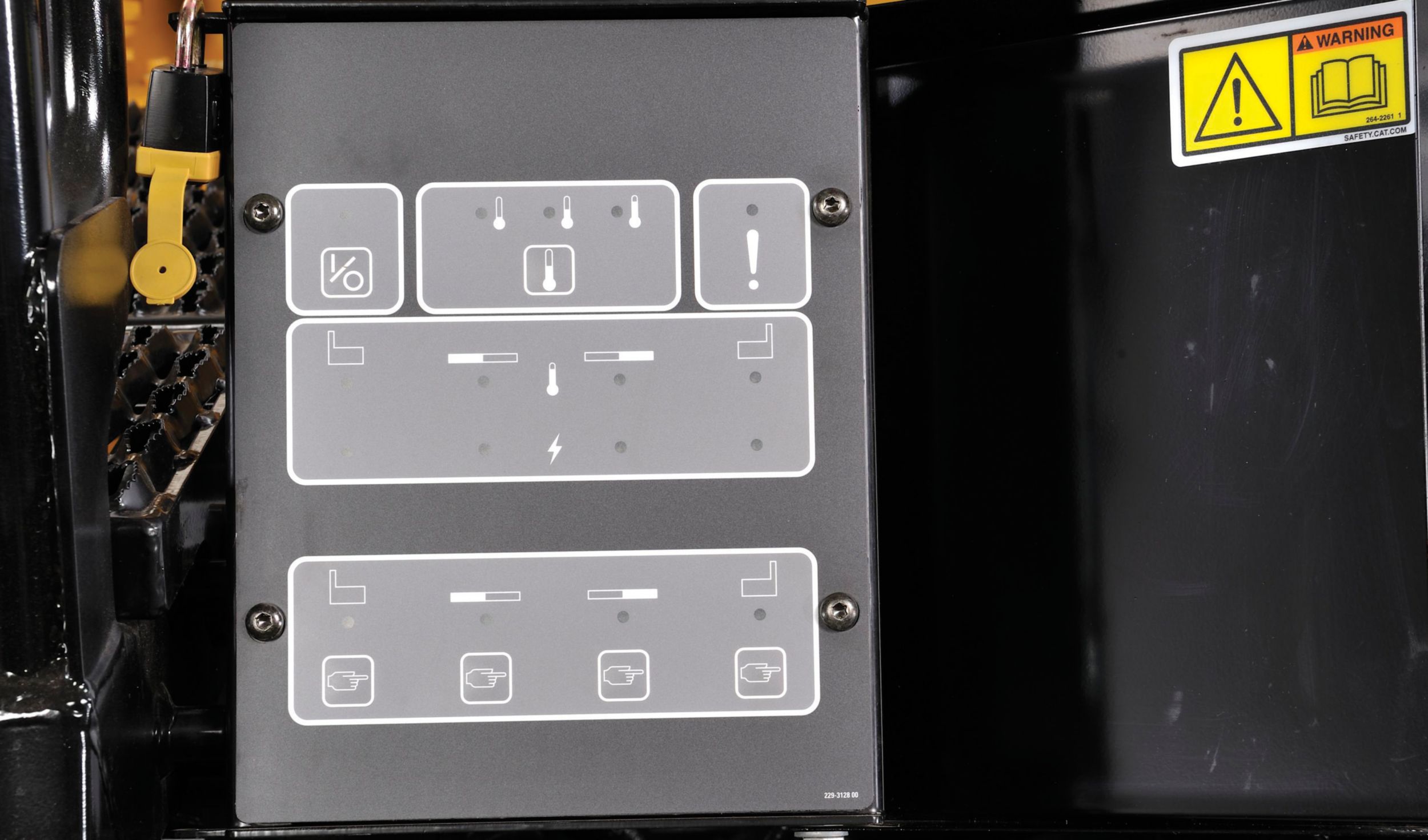 A state-of-the-art electric heating system with easy-to-use controls that are located in the right place, allow the operator to make quick adjustments.
Electric Heat Control Panel
The electric heat control panel includes three temperature settings that are able to accommodate a variety of asphalt mixes and paving conditions.
Electric Heat Controller
An electric heat controller automatically regulates screed plate temperatures to the selected setting. A manual over-ride is provided. The controller also assists troubleshooting procedures with minimal training.
Adjustable Wrist Rest
An adjustable wrist rest located on each screed control panel provides operator comfort when making screed adjustments.
Easy Grip Handles
The thickness control screws utilize spinner handles for easy depth adjustments.
Serviceability
Access to the screed plate adjusters and screed controller provides quick and easy service.
Quick Screed Plate Adjustment
The trailing edge adjustment system utilizes a threaded bolt design that eliminates shims and provides quick replacement and leveling of the screed plates.
Extender Screed Plates
The extender screed plates can be easily replaced by removing four bolts and disconnecting the electrical harnesses and hydraulic lines.
Color-Coded Electrical Wiring
Cat® electrical harnesses utilize a kevlar braid and nylon mounting blocks to protect against abrasion. The wires are color-coded and numbered for fast reference. The connections are molded and soldered, providing a highly reliable system.
Replaceable Wear Strips
The wear strips located on the bottom of the end gate can be easily replaced in order to extend service life.
CANbus Interface
The CANbus electrical system on the screed provides an interface with the Advisor display on the tractor for simplified diagnostics. The screed functions are hard-wired and compatible with Cat ET.