Pumps & Motors
Cat Piston and Gear pumps and motors are designed, manufactured and tested to meet the unique performance requirements of Caterpillar equipment models they are used in. This ensures they achieve the specific machine >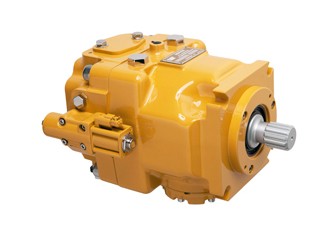 performance, reliability, durability, operating costs and productivity requirements. The design and manufacturing of Cat Piston and Gear pumps and motors also allows for a variety of service/repair options.
Advanced electronic controls let you switch dynamically among three distinct control modes: load sense, pressure control, and displacement / flow control -all while managing engine underspeed control.
Up to 25% faster response than hydro-mechanical units.
Rugged, heavy-duty design for exceptional performance and extra-long life in mobile construction applications.
Proven results in a variety of construction equipment, including hydraulic excavators, mobile hydraulic power units, wheel loaders, cranes and more.
Register now and start shopping
Follow our step-by-step guide and tutorials to help get you set up, or have a look at our most frequently asked questions.