980H Wheel Loader
The 980H delivers performance you can feel in the most demanding applications. These machines offer unmatched operator comfort and efficiency in a world-class cab. New Performance Series buckets deliver decreased dig times, greater fill factors and superior material retention to increase productivity and reduce fuel consumption. Revolutionary electro-hydraulic (EH) provide low-effort fingertip operation of lift, tilt and auxiliary work tool controls. The reliability and durability of the 980H results in a machine that is better built to meet your needs.
Product Details
Engine
| | |
| --- | --- |
| Net Power - ISO 9249 | 264.0 kW |
| Engine Model | Cat® C15 ACERT™ |
| Gross Power - SAE J1995 | 293.0 kW |
| Bore | 137.0 mm |
| Stroke | 171.0 mm |
| Displacement | 15.2 L |
| Gross Power - ISO 14396 | 288.0 kW |
| Maximum Net Power (1,800 rpm) - ISO 9249/SAE J1349 (imperial) | 264.0 kW |
| Maximum Net Power (1,800 rpm) - ISO 9249/SAE J1349 (metric) | 264.0 kW |
| Net Power - ISO 9249/SAE J1349 (imperial) | 264.0 kW |
| Net Power - ISO 9249/SAE J1349 (metric) | 264.0 kW |
| Peak Net Torque - ISO 14396 @ 1,200 rpm | 1779.0 N·m |
Weights
| | |
| --- | --- |
| Operating Weight | 29945.0 kg |
| Note | For 5.4 m3 (7.0 yd3) general purpose bucket with BOCE. |
Buckets
| | |
| --- | --- |
| Bucket Capacities | 4.31-8.20 m3 (5.64-10.73 yd3) |
Hydraulic System
| | |
| --- | --- |
| Bucket/Work Tool System - Pump Output | 464.0 L/min |
| Steering System Pump Type | Piston |
| Hydraulic Cycle Time - Raise | 6.5 Seconds |
| Hydraulic Cycle Time - Dump | 2.5 Seconds |
| Hydraulic Cycle Time - Float | 3.0 Seconds |
| Hydraulic Cycle Time - Lower | 3.5 Seconds |
| Hydraulic Cycle Time - Rack | 3.0 Seconds |
Service Refill Capacities
| | |
| --- | --- |
| Fuel Tank - Standard | 453.0 L |
| Cooling System | 83.0 L |
| Crankcase | 64.0 L |
| Transmission | 62.0 L |
| Differentials and Final Drives - Front | 87.0 L |
| Differentials and Final Drives - Rear | 87.0 L |
| Hydraulic Tank | 125.0 L |
Transmission
| | |
| --- | --- |
| Forward 1 | 6.6 km/h |
| Forward 2 | 11.8 km/h |
| Forward 3 | 20.7 km/h |
| Forward 4 | 36.3 km/h |
| Reverse 1 | 7.6 km/h |
| Reverse 2 | 13.5 km/h |
| Reverse 3 | 23.6 km/h |
| Reverse 4 | 41.5 km/h |
| Note | Maximum travel speeds (29.5-25 tires). |
Axles
| | |
| --- | --- |
| Front | Fixed front |
| Rear | Oscillating ±13° |
| Maximum Single-Wheel Rise and Fall | 550.0 mm |
Brakes
| | |
| --- | --- |
| Brakes | Meet required standards; meet ISO 3450-2011 standards. |
Cab
| | |
| --- | --- |
| ROPS/FOPS | Meets ISO Standards. |
| FOPS | Falling Objects Protective Structure (FOPS) meets ISO 3449:2005 Level II. |
| ROPS | Caterpillar cab with integrated Rollover Protective Structure (ROPS) are standard. |
| ROPS | ROPS meets ISO 3471:2008 criteria. |
Tires
| | |
| --- | --- |
| Tires | Choose from a variety of tires to match your application. |
Operating Specifications
| | |
| --- | --- |
| Breakout Force | 201.0 kN |
| Note | For 5.4 m3 (7.0 yd3) general purpose bucket with BOCE. |
| Static Tipping Load, Full Turn (ISO) | 17895.0 kg |
| Static Tipping Load, Full Turn (No Tire Deflection) | 19764.0 kg |
Dimensions
| | |
| --- | --- |
| Center line of rear axle to hitch | 1850.0 mm |
| Ground clearance with 29.5R25 | 430.0 mm |
| Height to top of ROPS/FOPS | 3776.0 mm |
| Lift arm clearance @ maximum lift | 3764.0 mm |
| Rack back @ ground - high lift | 39.0 Degrees |
| Rack back @ ground - standard | 41.0 Degrees |
| Height to Top of Exhaust Pipe | 3714.0 mm |
| Height to Top of Hood | 2721.0 mm |
| B-Pin height - standard | 4509.0 mm |
| B-Pin height - high-lift | 4729.0 mm |
| Center Line of Rear Axle to Edge of Counterweight | 2615.0 mm |
| Wheelbase | 3700.0 mm |
| B-Pin height @ carry - standard | 644.0 mm |
| B-Pin height @ carry - high-lift | 700.0 mm |
| Rack Back @ Maximum Lift | 61.0 Degrees |
| Dump Angle @ Maximum Lift | 48.0 Degrees |
| Rack Back @ Carry | 49.0 Degrees |
| Height to Center Line of Axle | 855.0 mm |
Reliability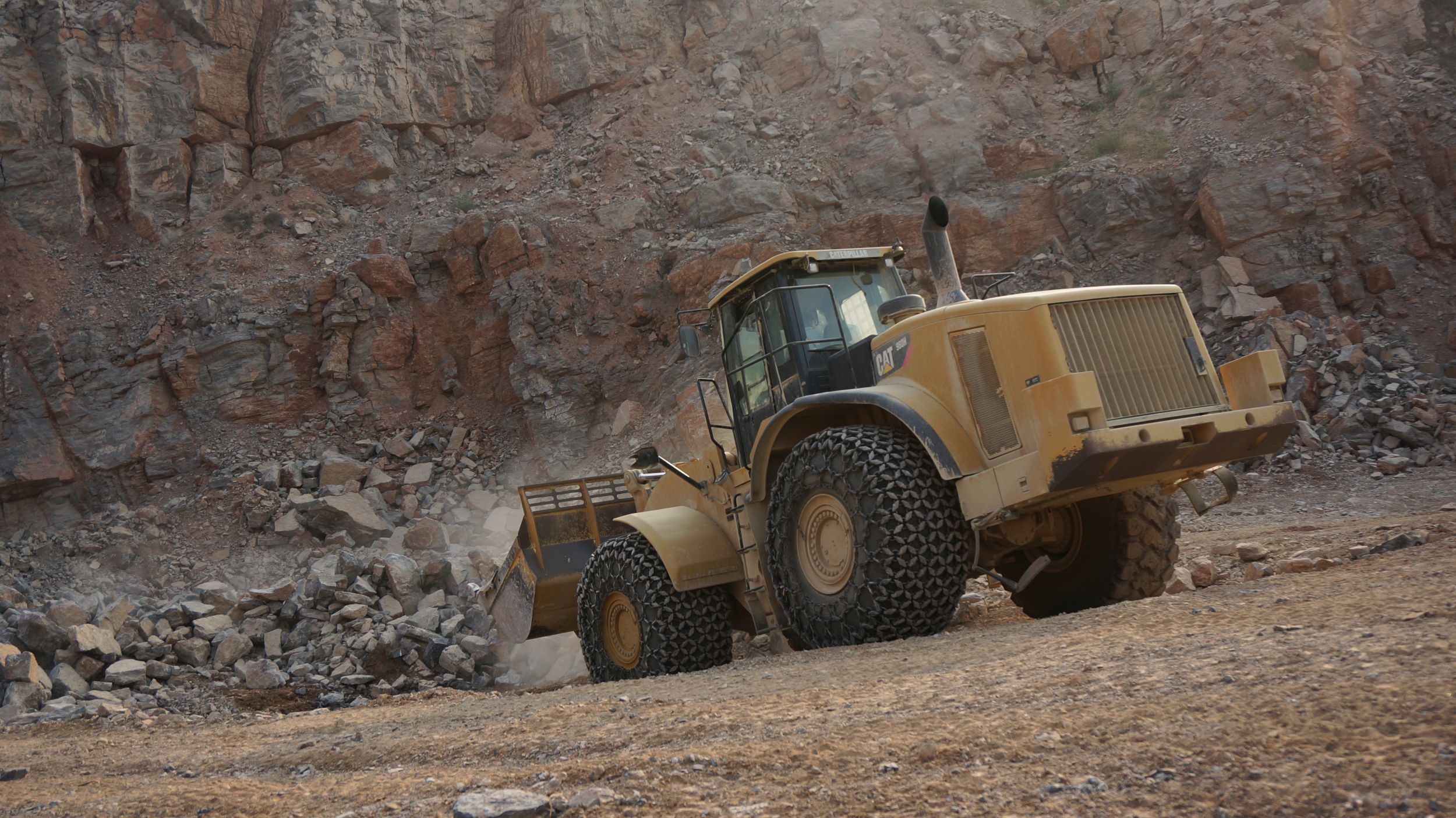 Tested and Proven - Ready to Work.
Caterpillar Designed Components
Components used to build Cat Wheel Loaders are designed and manufactured to Caterpillar quality standards to ensure maximum performance even in extreme operating conditions. Heavy duty components reduce the risk of premature wear thereby increasing uptime and reduce operating costs over the life of the machine.
Monitoring Programs
Monitoring product health is key to maintaining reliability of any equipment. Many programs offered by your Cat dealer make the tracking of your machine health quick and easy. These programs include Product Link™*, VisionLink®, and S?O?SSM Services. * Not all programs are available in all areas. See your Cat dealer for details.
Renowned Cat Dealer Support
From helping you choose the right machine to knowledgeable support, Cat dealers provide the best when it comes to sales and service. Manage costs with preventive maintenance programs like Scheduled Oil Sampling (S·O·S) analysis or comprehensive Customer Support Agreements. Stay productive with best-in-class parts availability. Cat dealers can even help you with operator training to help boost your profits. And when it's time for machine rebuild, your Cat dealer can help you save even more with Genuine Cat Reman parts, which have the same reliability and warranty as new parts at 40 to 70 percent of the new parts prices on power train and hydraulic parts.
Structures
The H Series features many components which leverage product designs that have delivered reliable and durable machines for generations.
Durability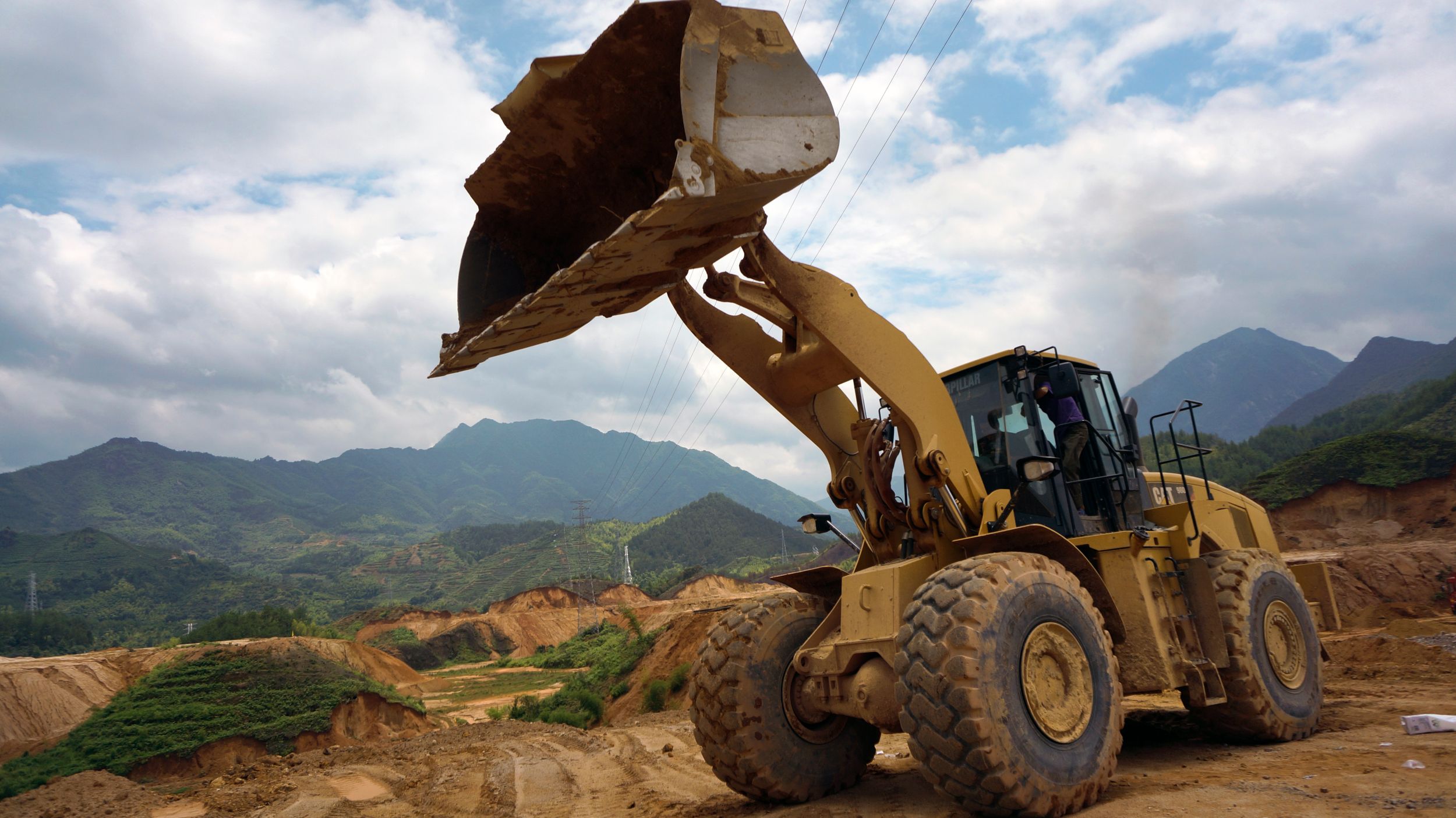 Better Built to Meet Your Needs.
Z-Bar Linkage
The proven Z-bar linkage with Performance Series Buckets offer excellent penetration into the pile, high breakout forces, good roll back angles and faster dig times. The results are improved tire life, superior fuel efficiency and exceptional production capabilities; all helping to enable a sustainable solution for your business.
C15 ACERT Engine
The Cat C15 engine with ACERT Technology maintains engine performance, efficiency and durability while dramatically reducing emissions. Electronic fuel injection is provided through the well-proven Caterpillar mechanically actuated, electronically controlled unit injection (MEUI) system. A wastegate turbocharger, equipped with a titanium wheel for improved durability, combined with air-to-air aftercooling provides consistent high horsepower with increased altitude capability.
Axles
The axles are designed to handle extreme applications resulting in reliable performance and extended life. The front axle is rigidly mounted to the frame in order to withstand internal torque loads and still maintain support for the wheel loader. The rear axle can oscillate to ±13 degrees helping to ensure all four wheels stay on the ground providing stability even in the roughest terrain.
Productivity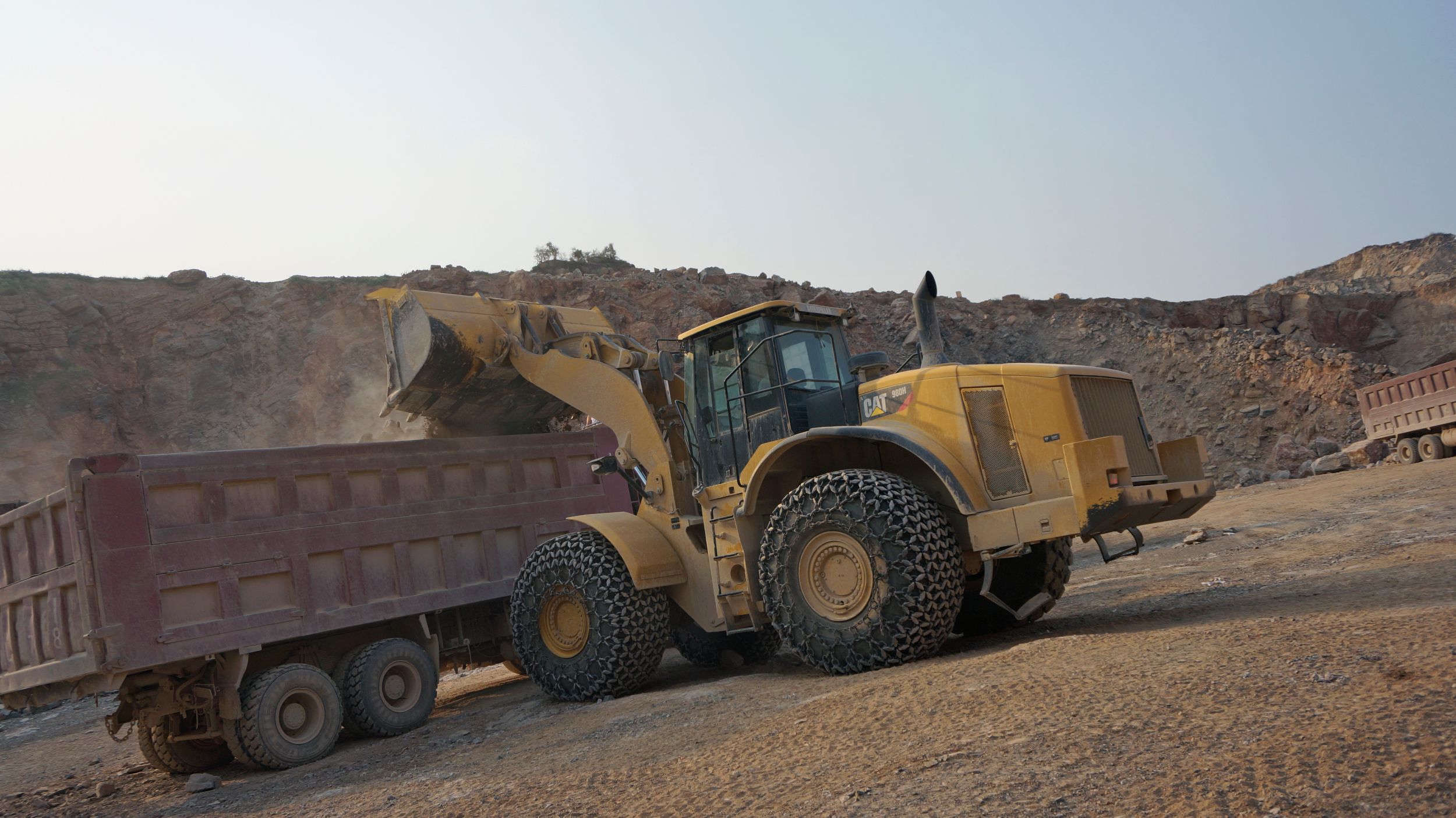 Work Smart and Move More.
Transmission
The legendary Cat planetary power shift transmission is updated with new shift logic. The downshift from 2 to 1 forward is now based upon torque requirements versus ground speed. This enables operators to use the fully automatic 1-4 mode which saves fuel and improves productivity and comfort. Speed shifts, both up shifts and downshifts have been dramatically improved for improved acceleration, speed on ramps and operator comfort.
Constant Net Horsepower
The Cat C15 engine is electronically configured to provide constant net horsepower at full parasitic load, enhancing productivity and improving fuel efficiency.
On-Demand Fan
With electronic control of the variable speed on-demand fan, temperature levels of the engine coolant, transmission oil, hydraulic oil and air inlet manifold are constantly monitored. This data is used to control and maintain fan speed at the level necessary to maintain normal system temperatures. Controlled fan speed improves fuel efficiency, lowers noise levels and reduces radiator plugging.
Ride Control
The optional Ride Control System improves ride, performance and load retention when traveling over rough terrain. Operators gain confidence moving at higher speeds in load and carry operations decreasing cycle times and increasing productivity. Ride Control also reduces loads induced by travel over rough terrain and can extend the life of structures and drive line components.
Engine Idle Management System
The Engine Idle Management System (EIMS) maximizes fuel efficiency by reducing engine rpm after a selected amount of time. This gives customers flexibility in managing idle speeds for specific application requirements. Four idle control rpm levels are available.
Engine Idle Shutdown
The Engine Idle Shutdown feature automatically shuts down the engine after the machine has been idling for a predetermined amount of time. This saves you fuel and reduces hour accumulation on your machine.
Operator Environment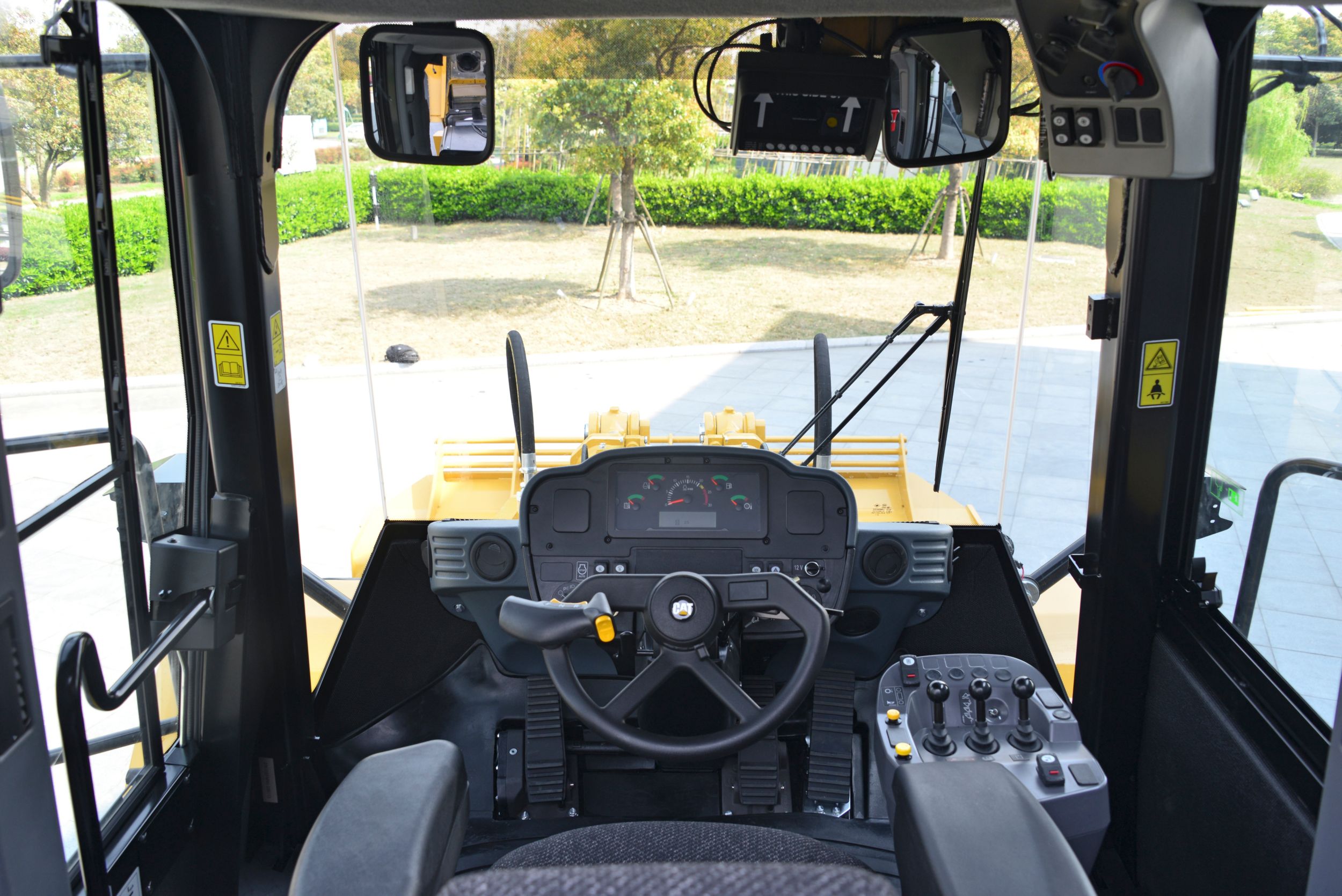 Work Comfortably and Efficiently.
Cab and Controls
The cab design has been updated for unmatched comfort and efficiency. A new center display combines the Electronic Monitoring System with the gauge cluster, giving the operator all machine operating information in one location. The analog-like gauges have green and red zone indicators so operators can easily see if machine systems are within operating range.
Seat and Armrest
The new seat is wider and the headrest is now adjustable for improved operator comfort. It provides automotive-style lumbar support for maximum comfort. The right hand armrest has been optimized for easier adjustment.
Command Control Steering
Command Control Steering is a low effort load-sensing system. Full machine articulation is accomplished with a ±70° turn of the wheel - versus two to three 360° turns of a conventional steering wheel greatly reducing operator fatigue. Steering grip contains the forward/neutral/reverse switch and the upshift/downshift button - allowing the left hand to remain on the steering grip at all times.
Visibility
Visibility is excellent to both the front and rear of this machine. Distortion-free flat glass stretches to the floor of the cab for excellent visibility to the bucket. The cab roof has channels which direct rain off the corners of the cab keeping windows clear. An overhang on all sides of the cab protects the operator from glare. An optional rearview camera is available to clearly monitor movement behind the machine.
Entry and Exit
A ladder with self-cleaning steps keeps debris build-up to a minimum. The ladder is inclined for easy entry and exit. Platforms are wide allowing ease of movement to the front or rear of the machine. The cab door opens a full 180° and latches in place to allow safe navigation to the rear of the machine. A vertically split window on the right-hand side of the cab is provided for easy opening and closing.
Versatility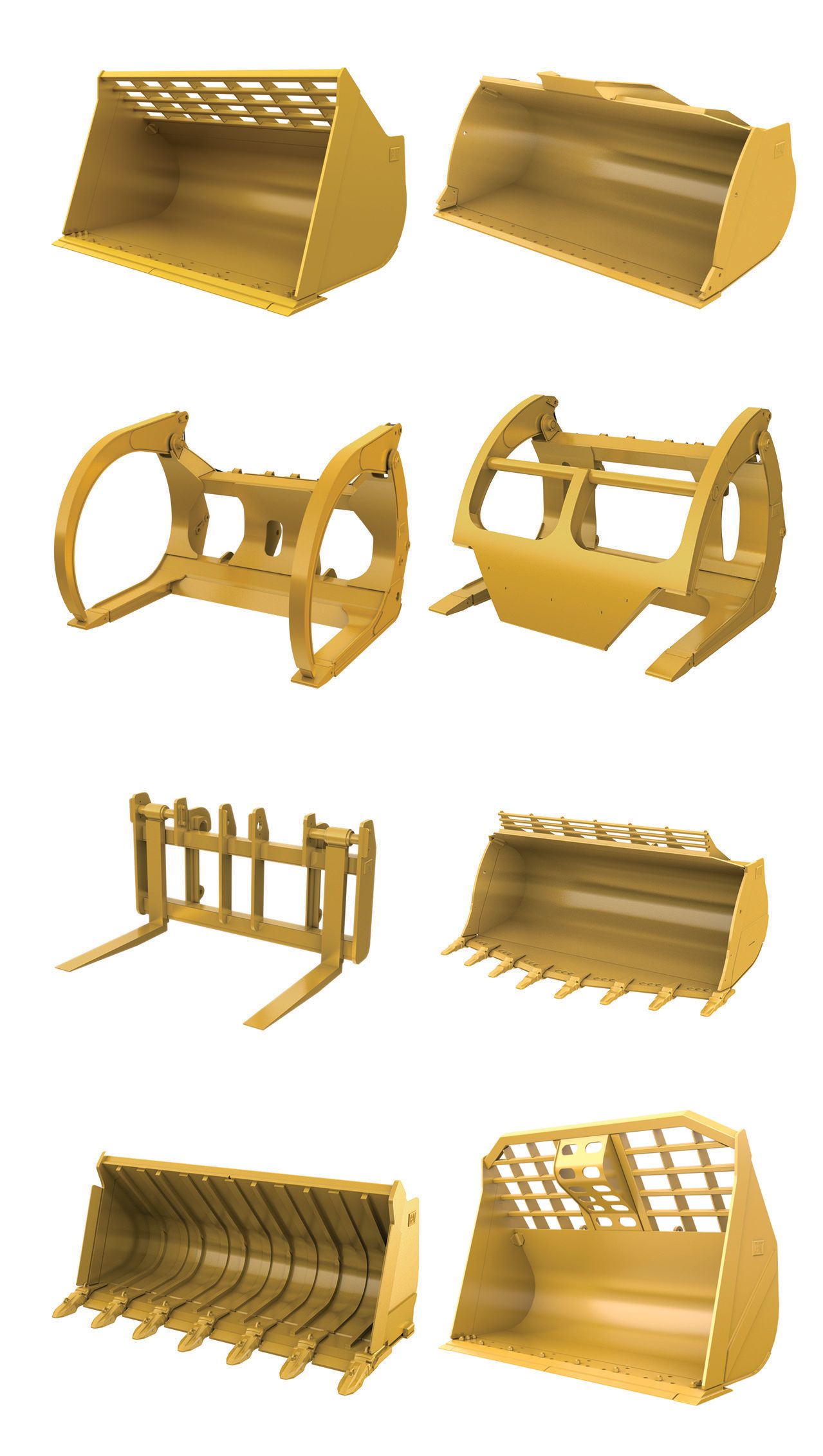 Work Tool Options to Meet Your Needs.
Work Tools for Many Job Site Requirements
A range of work tools and bucket styles are available to customize the machine for your operation. The list includes: Performance Series Buckets; Specialty Buckets (Heavy Duty Quarry Rock, Slag, Waste Handling, Woodchip); Pallet Forks, Millyard and Logging Forks.
Performance Series Buckets: Load Easy, Fuel Efficient, Carry More
Performance Series Buckets utilize a system-based approach to balance bucket shape with the machine's linkage, weight, lift and tilt capacities. Operators benefit from reduced dig times and better material retention; ultimately translating into significant productivity and fuel efficiency improvements.
Lower Operating Costs
Performance Series Buckets feature a longer floor that easily digs through the pile and provides excellent visibility for the operators to see when the bucket is full. Less time digging in the pile results in lower fuel consumption and improved tire life. A unique spill guard protects the cab and linkage components from material overflow.
Higher Productivity
Performance Series Buckets achieve higher fill factors - ranging from 100% to 115% depending on the machine application and material type. The buckets feature optimized geometry with a bucket opening matched to the machine's linkage and incorporate a curved side profile to maximize material retention. The optimized design results in unsurpassed production capabilities.
Performance Series Bucket Styles
Performance Series Buckets are available for General Purpose, Heavy Duty General Purpose, Material Handling, Rock and Coal style buckets.
Serviceability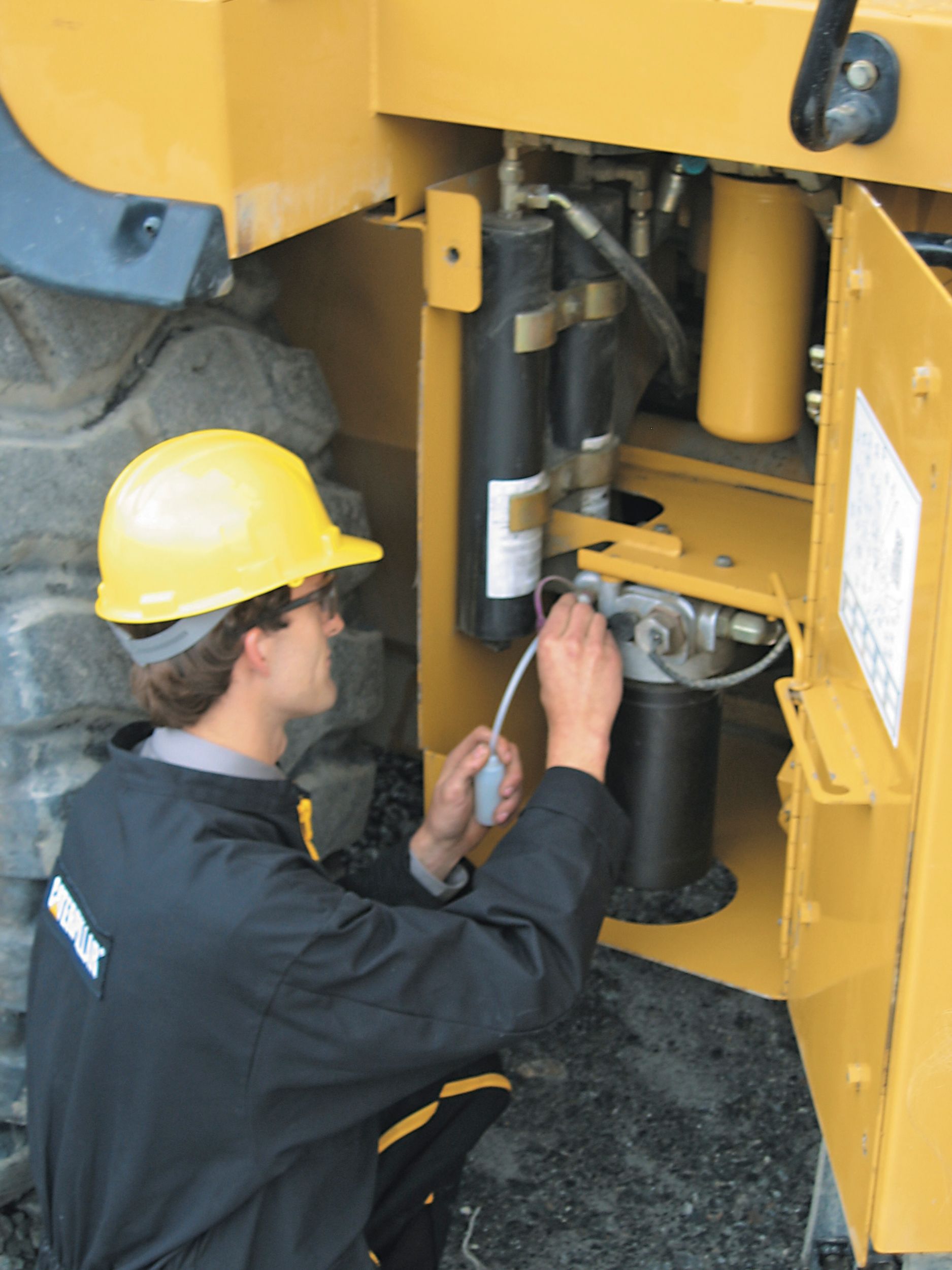 Easy to Maintain. Easy to Service.
Daily Maintenance
Sight gauges and ground level service points are easily accessible improving safety and reducing service time. Ground level access to maintenance points reduces daily start-up time, ensures that daily maintenance gets done and reduces operator fatigue from climbing on the machine to do daily checks. Service is simplified with brake wear indicators, ecology drains, grouped sampling ports and easily replaceable components.
Cooling System
The cooling system is readily accessible for clean out and maintenance. With nine cooling fins per 25.4 mm (1.0 inch) and a perforated grill, most airborne debris entering the system passes through the cooler cores. The hydraulic and A/C cooler cores swing out providing easy access to both sides for cleaning. An access panel on the left side of the cooling package swings down to provide access to the back side of the engine coolant and Air-to-Air After Cooler (ATAAC) and jacket water cooler core.
Engine Access
The Cat sloped "one-piece" tilting hood provides industry-leading access to the engine, and if necessary, the entire hood can be removed with the built-in lift points. With the hood closed, quick checks of engine oil levels and the coolant sight gauge can be completed through the side service doors. Panels located behind the tires lift up and can be removed for additional access.
Sustainability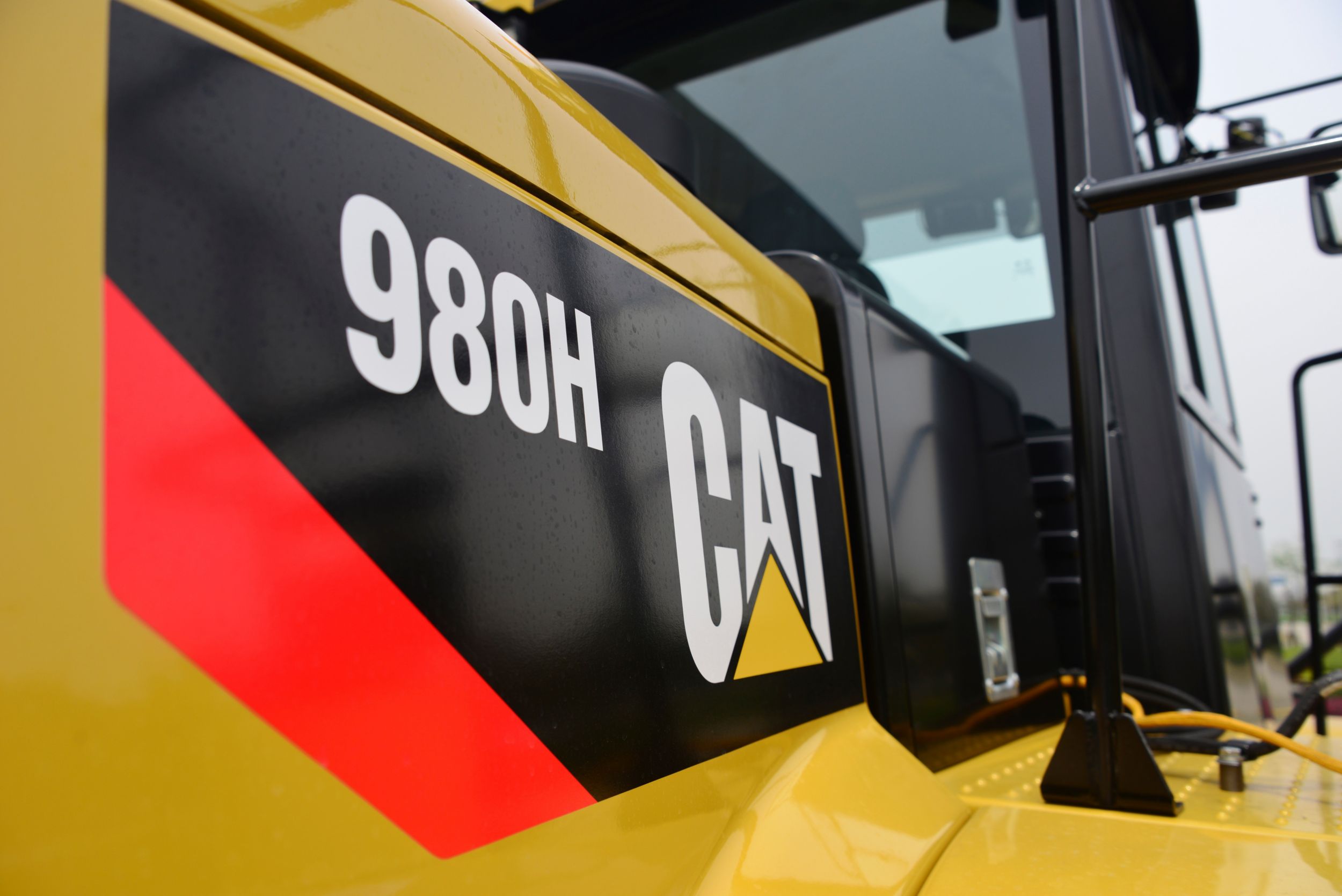 Conserving Resources.
The 980H is designed to compliment your business plan, reduce emissions and minimize the consumption of natural resources.
Improved fuel efficiency - less fuel consumed results in lower emissions.
The 980H is built with a 98% recyclability rate (ISO 16714) to conserve valuable natural resources and further enhance machine end of life value.
Improved operator efficiency through enhanced visibility and reduced noise/vibration levels.
Product Link family of products and solutions that collect, communicate, store and deliver product and job site information to maximize productivity and reduce costs.
Major components are rebuildable, eliminating waste and saving money by giving the machine and/or major components a second life - and even a third life.
Customer Support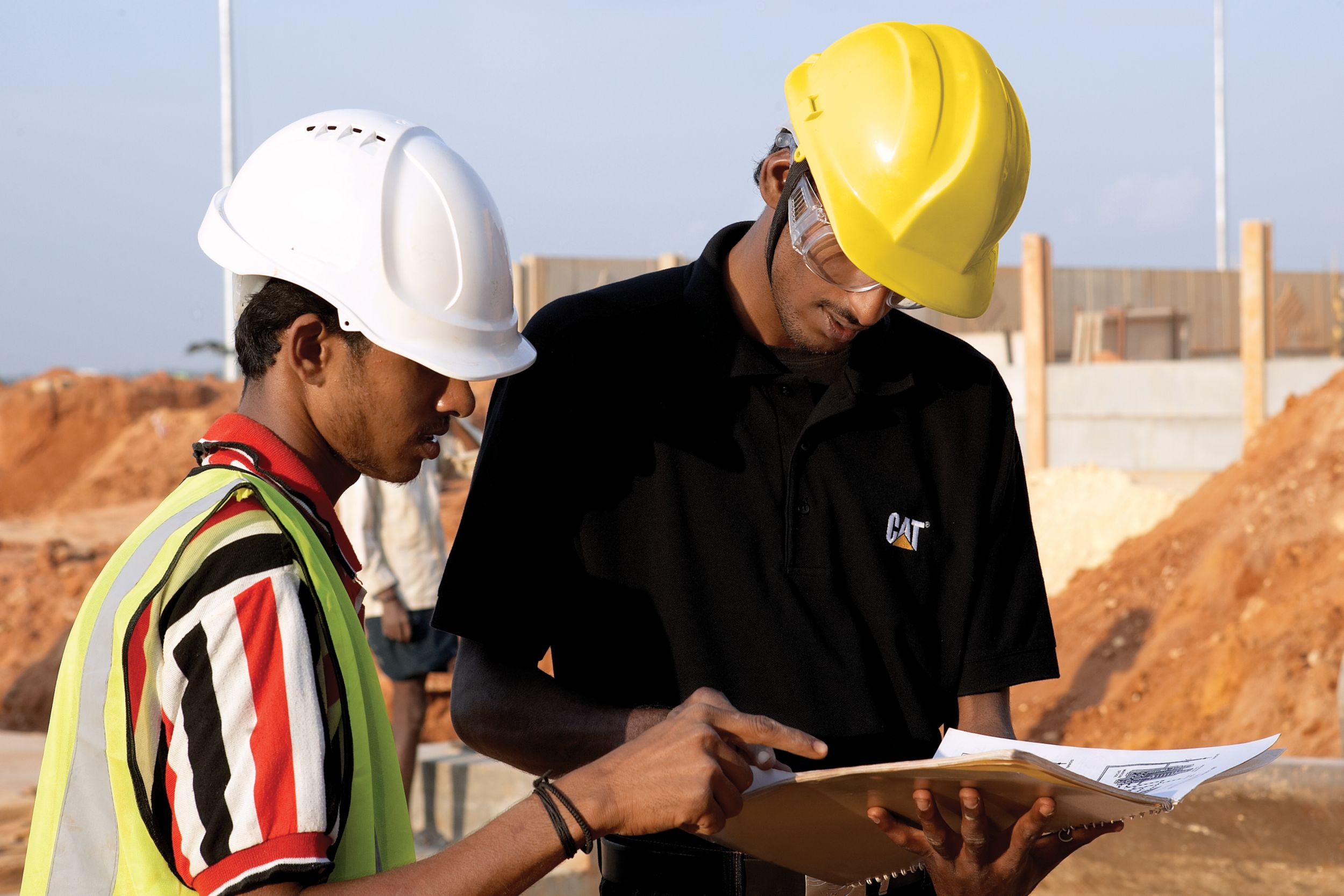 Unmatched Support Makes the Difference.
Machine Selection
Your Cat dealer is ready to help you evaluate machine options. From new or used machine sales, to rental or rebuild options, your Cat dealer can provide an optimal solution to your business needs.
Product Support
Your Cat dealer can help you maximize machine uptime with unsurpassed worldwide parts availability, trained technicians and customer support agreements.
Operation
To help you get the most out of your machine investment, Cat dealers offer various training resources to improve operating techniques.
Financing
Financing options are available to meet your needs.
ELECTRICAL

Alarm, back-up
Alternator, 105-amp brushed
Batteries, maintenance free (4) 1,000 CCA
Ignition key; start/stop switch
Lighting system, halogen (6 total)
Main disconnect switch
Starter, electric, heavy-duty
Starting and charging system (24-volt)
Receptacle, starting, 24-volt

OPERATOR ENVIRONMENT

Air conditioner
Bucket/work tool function lockout
Cab, pressurized and sound-suppressed ROPS/FOPS
Radio-ready (entertainment) includes antenna, speakers and converter (12-volt, 10-amp)
Coat hook
Computerized monitoring system
Instrumentation, gauges: - Digital gear range indicator - Engine coolant temperature - Fuel level - Hydraulic oil temperature - Speedometer/tachometer - Transmission oil temperature
Instrumentation, warning indicators: - Air inlet heater - Axle oil temperature - Electrical, voltage - Engine inlet manifold temperature - Engine oil pressure - Fuel level - Fuel pressure, hi/low - Parking brake - Primary steering oil pressure - Service br
Controls, electro-hydraulic, lift and tilt function
Heater and defroster
Horn, electric (console)
Light, dome (cab)
Lunch box, beverage holders and personal tray
Mirror, rearview (internally mounted)
Mirrors, external
Seat, Cat Comfort (cloth) with air suspension
Seat belt, retractable, 51 mm (2 in)
Steering column, adjustable angle
Steering, Command Control System
Wet-arm wipers and washers, front and rear: - Intermittent front wiper
Window, sliding (left and right side)

Air conditioner
Bucket/work tool function lockout
Cab, pressurized and sound-suppressed ROPS/FOPS
Radio-ready (entertainment) includes antenna, speakers and converter (12-volt, 10-amp)
Coat hook
Computerized monitoring system
Instrumentation, gauges: - Digital gear range indicator - Engine coolant temperature - Fuel level - Hydraulic oil temperature - Speedometer/tachometer - Transmission oil temperature
Instrumentation, warning indicators: - Air inlet heater - Axle oil temperature - Electrical, voltage - Engine inlet manifold temperature - Engine oil pressure - Fuel level - Fuel pressure, hi/low - Parking brake - Primary steering oil pressure - Service br
Controls, electro-hydraulic, lift and tilt function
Heater and defroster
Horn, electric (console)
Light, dome (cab)
Lunch box, beverage holders and personal tray
Mirror, rearview (internally mounted)
Mirrors, external
Seat, Cat Comfort (cloth) with air suspension
Seat belt, retractable, 51 mm (2 in)
Steering column, adjustable angle
Steering, Command Control System
Wet-arm wipers and washers, front and rear: - Intermittent front wiper
Window, sliding (left and right side)
POWER TRAIN

Brakes, full hydraulic enclosed wet-disc with Integrated Braking System (IBS) and brake wear indicator
Engine, Cat C15 with ACERT Technology and ATAAC
Fan, radiator, electronically controlled, hydraulically driven, temperature sensing, on demand
Filters, fuel, primary/secondary
Filters, engine air
Fuel priming pump (electric)
Fuel/water separator
Muffler, sound suppressed
Radiator, unit core
Starting aid, air inlet heater
Single clutch speed shifting (SCSS)/torque based 2-1 shift
Switch, transmission neutralizer lockout
Torque converter
Transmission, automatic, planetary powershift (4F/4R)

Brakes, full hydraulic enclosed wet-disc with Integrated Braking System (IBS) and brake wear indicator
Engine, Cat C15 with ACERT Technology and ATAAC
Fan, radiator, electronically controlled, hydraulically driven, temperature sensing, on demand
Filters, fuel, primary/secondary
Filters, engine air
Fuel priming pump (electric)
Fuel/water separator
Muffler, sound suppressed
Radiator, unit core
Starting aid, air inlet heater
Single clutch speed shifting (SCSS)/torque based 2-1 shift
Switch, transmission neutralizer lockout
Torque converter
Transmission, automatic, planetary powershift (4F/4R)
OTHER

Automatic bucket positioner
Axle Ecology Drain
Counterweight
Couplings, Cat O-ring face seal
Doors, service access (lockable)
Ecology drains, engine, transmission and hydraulics
Guard, airborne debris
Hitch, drawbar with pin
Hood, non-metallic, power tilting
Hoses, Cat XT
Hydraulic oil cooler
Kickout, lift and tilt, automatic (in-cab adjustable)
Linkage, Z-bar, cast cross tube/tilt lever
Oil sampling valves
Product Link
Remote diagnostic pressure taps
Remote FNR
Sight gauges: - Engine coolant - Hydraulic oil - Transmission oil level
Sun visor, front
Steering, load sensing

Automatic bucket positioner
Axle Ecology Drain
Counterweight
Couplings, Cat O-ring face seal
Doors, service access (lockable)
Ecology drains, engine, transmission and hydraulics
Guard, airborne debris
Hitch, drawbar with pin
Hood, non-metallic, power tilting
Hoses, Cat XT
Hydraulic oil cooler
Kickout, lift and tilt, automatic (in-cab adjustable)
Linkage, Z-bar, cast cross tube/tilt lever
Oil sampling valves
Product Link
Remote diagnostic pressure taps
Remote FNR
Sight gauges: - Engine coolant - Hydraulic oil - Transmission oil level
Sun visor, front
Steering, load sensing
TIRES, RIMS, WHEELS

A tire must be selected from the mandatory attachments section. Base machine price includes an allowance based on a premium radial tire.

A tire must be selected from the mandatory attachments section. Base machine price includes an allowance based on a premium radial tire.
ANTIFREEZE

Premixed 50% concentration of Extended Life Coolant with freeze protection to -34° C (-29° F)
Aggregate Autodig System
Ashtray
Autolube
Buckets and work tools
Bucket Ground Engaging Tools (GET) - see Cat dealer for details
Camera, rear vision
Cooler, axle oil
Differentials

Limited slip, front or rear

Limited slip, front or rear
Fenders, roading
Fender extensions
Fenders, steel front with mud flaps
Guard, axle seal
Guard, front window, wide or small mesh
Guard, power train
Heater, engine coolant, 120- or 240-volt
High Ambient Cooling Package
Hydraulic arrangement, three-valve
Joystick control, two- or three-valve
Lights, high intensity discharge (HID)
Light, warning beacon
Lights, work, cab-mounted
Mirrors, heated external, folding
Payload Control System

Payload Control System Printer

Platform, window cleaning
Precleaner, turbine
Precleaner, turbine/trash
Product Link (GPS, GSM WW, GSM China)
Radio, AM/FM Weatherband (CD)
Radio, CB-ready
Rear ladder, right
Remote pressure taps, transmission
Ride Control System, two- or three-valve
Seat belt, 76 mm (3 in) wide
Sound suppression, exterior
Starting aid, ether
Steering, secondary
Special Machine Arrangements

High Lift Arrangement, two- and three-valve
Forest Machine Arrangement
Industrial Loader Arrangement

High Lift Arrangement, two- and three-valve
Forest Machine Arrangement
Industrial Loader Arrangement
Tool box
Variable Pitch Fan (VPF)